Ian Skippen takes on Tassie's Overland Track – Part Three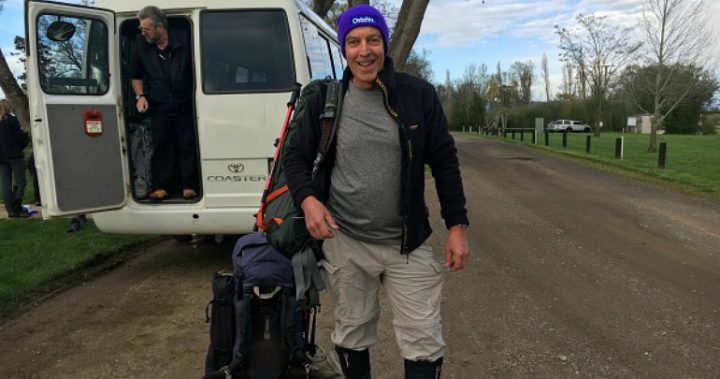 We woke up for our final day early. Well I woke earlier than most as Nick my chainsaw operator roomie was sawing a few loads through the night. He also had his boots organized in the drying room. We had the same brand, although different sizes. I don't know how we would have gone wearing one of each other's boots. Sorted.
We were on the track at 6.30am for an 18.87k day. It had snowed through the night so we set off on a snow-covered track. It was like walking through a Christmas card. I had all the gear on today. I was going to stay dry. Yeah right. Because of track flooding we would be walking out on a little-used part of the track and heading to Lees Paddock hut for lunch. It was challenging negotiating the snow on the track and we all had a few slips and slides.
I got a good taste of Tassie snow, sans wombat scat. One of my poles plunged up to its handle and down I went, headfirst. A lot of laughs at my derriere in the air as I quickly rebounded holding a snapped pole. Pole score: one severely bent and one snapped. Moral: don't borrow the cheap hiking poles you gave to your brother-in-law. There's a reason why he'd never used them.
Ad. Article continues below.
After lunch in the steam-filled hut, we splashed across the paddock and over swollen creeks via logs and rope or wire rails. Tricky, slippery negotiating. Water was everywhere for our final part of the track. Everyone had given up on dry footwear – impossible when you're up to your knees in water. I asked Rach, our trainer and multi-Kokoda walker, how it compared. It seems wet is wet wherever, although we didn't have to worry about footrot. Thermal sag was enough for me.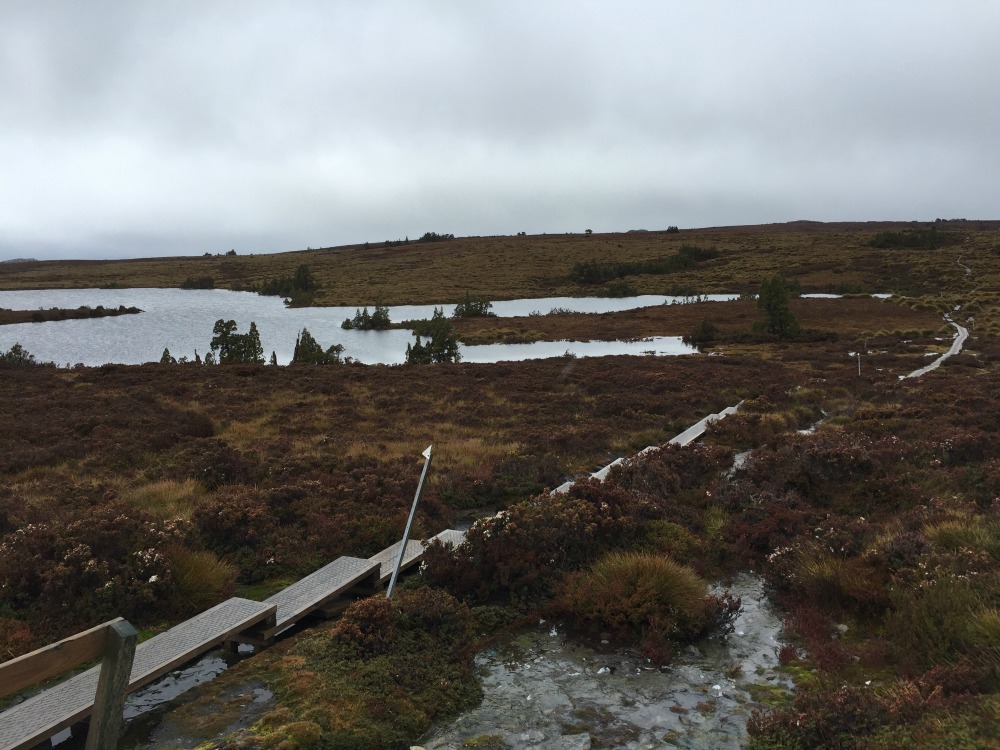 We made the end of the track and crossed the suspension bridge over the raging Mersey River and got to the bus at 5.30pm. Karen from Woy Woy said her Fit Watch had us at 20.4ks for the day. We had quick changes out of the wet gear into some dry clobber in and around the bus. Because of landslides and flooding we had a three-hour trip back to Quamby. Hot chips were ordered on the way from a fish and chipper in Sheffield. Hot chips have never tasted so good. Our guides had guided us right to the end. Thanks Anna and Pat, and Mitch who joined us for the last leg. Thanks for the care Cradle Mountain Walk.
Ad. Article continues below.
Back at the Launcseton Sebel, the motley Ostelin bunch took over the dining room straight from the bus. It was close to 9.30pm for our farewell dinner. It was a privilege to share the track with a great bunch of people and amazing how the ten of us worked as a team. We didn't know each other at the outset. Four days and many kilometres later we had a great bond.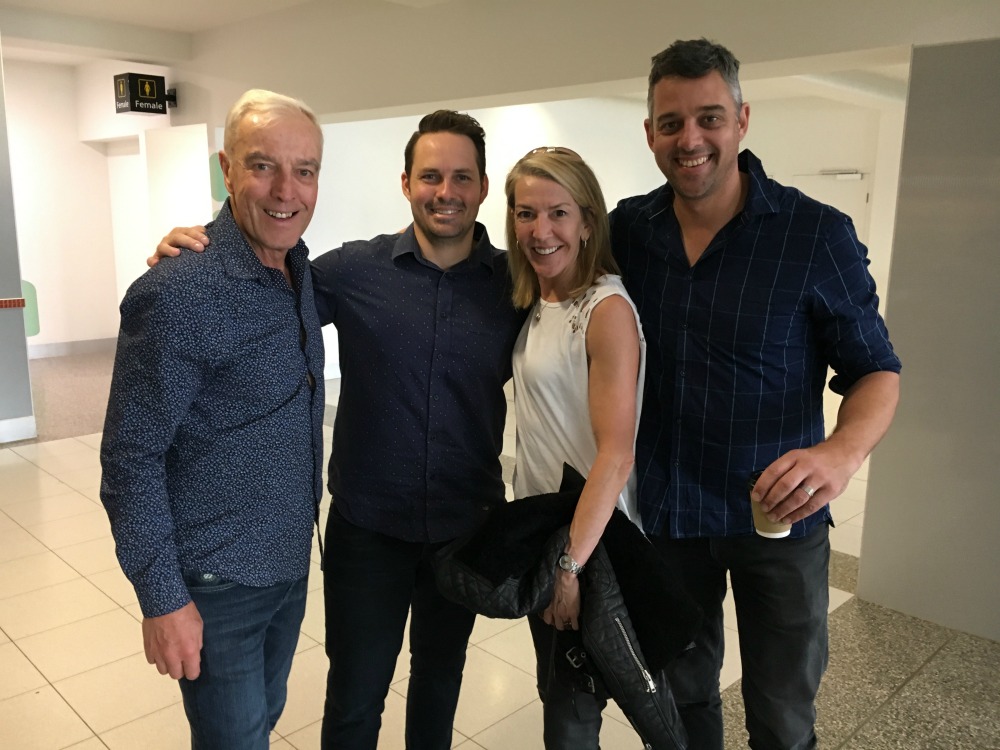 Thank you team Ostelin for the invite. Pip, Renate, Michelle, Karen and Nick what a memorable prize. You showed your bones are in good shape. Jane Flemming what a great Ambassador for the Ostelin team. Thanks for the motivating words on the way. Rach from Small Journeys, it was a long distance training regime and gear coordination. Thanks for tying up the loose ends literally and the time on the back of the line. Cameraman Dan, thanks for the shots and the guitar playing. Ben the Ostelin man, thanks for the invite to Starts at 60.
Ad. Article continues below.
A journey starts with a single step, our team made some big ones and will keep on taking them. Thanks for the laughs and the memories. Since returning I felt compelled to take the online d-test. I'm a moderate risk. As you guys know, having spent days with me in the Tassie wilderness, one thing I ain't is moderate.
Don't miss parts One and Two!
Read more: Ian Skippen takes on Tassie's Overland Track – Part One
Read more: Ian Skippen takes on Tassie's Overland Track – Part Two
Have you visited Tasmania? Would you ever walk the Overland Track?