A first-time cruiser's experience on the Blue Lagoon Fiji cruise – Part Two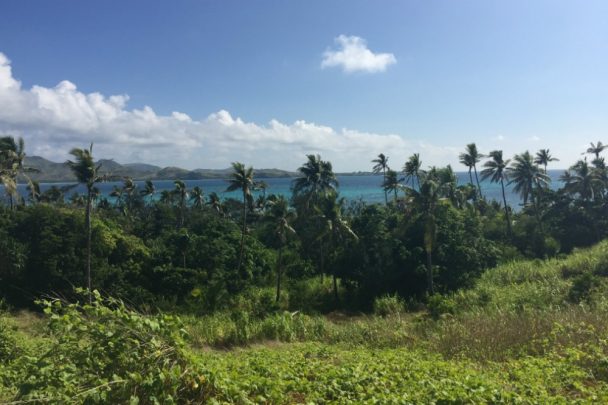 It's hard to find words that could adequately describe our Blue Lagoon Cruise. The comfortable lounge chairs on the sand allowed for lazing about, reading, or just simply enjoying the view. My days included snorkelling over the reef while interacting with the pretty fish, a boat trip out to feed fish by hand, morning tea, a barbecue lunch, swimming, reading, chatting with new people and relaxing. If I had any trepidations about spending a day at the beach, they were completely dispelled.
The culture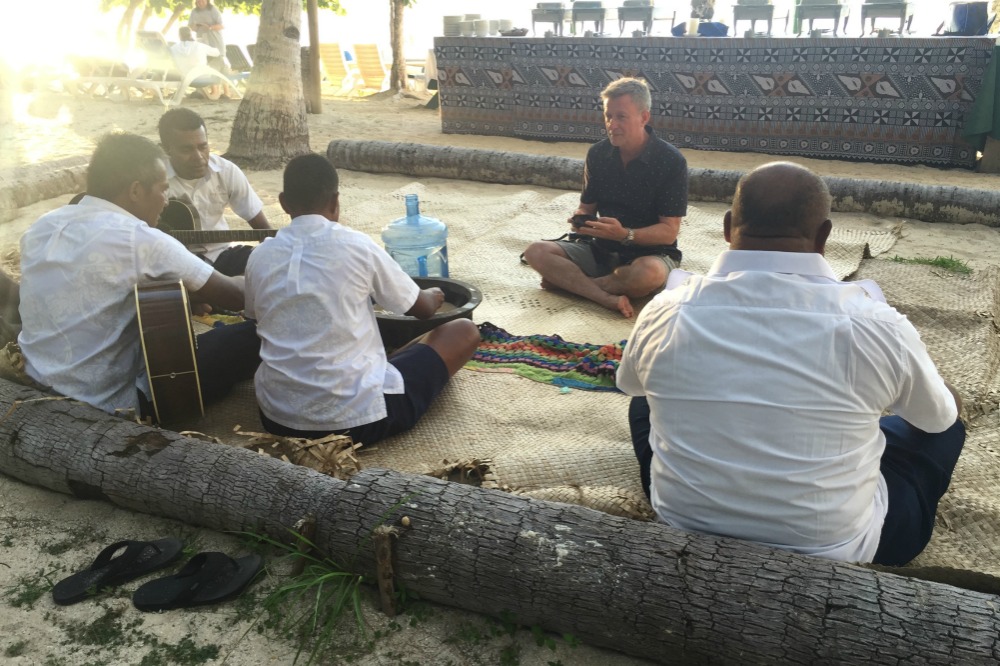 At 5.00pm we were taken back to the boat to shower and dress, ready to be taken back to shore for a fabulous night of feasting and a real glimpse of Island culture. A traditional Lovo was prepared in an underground pit and we enjoyed the yummy offerings of fish, beef and lamb.
Meeting the locals
Ad. Article continues below.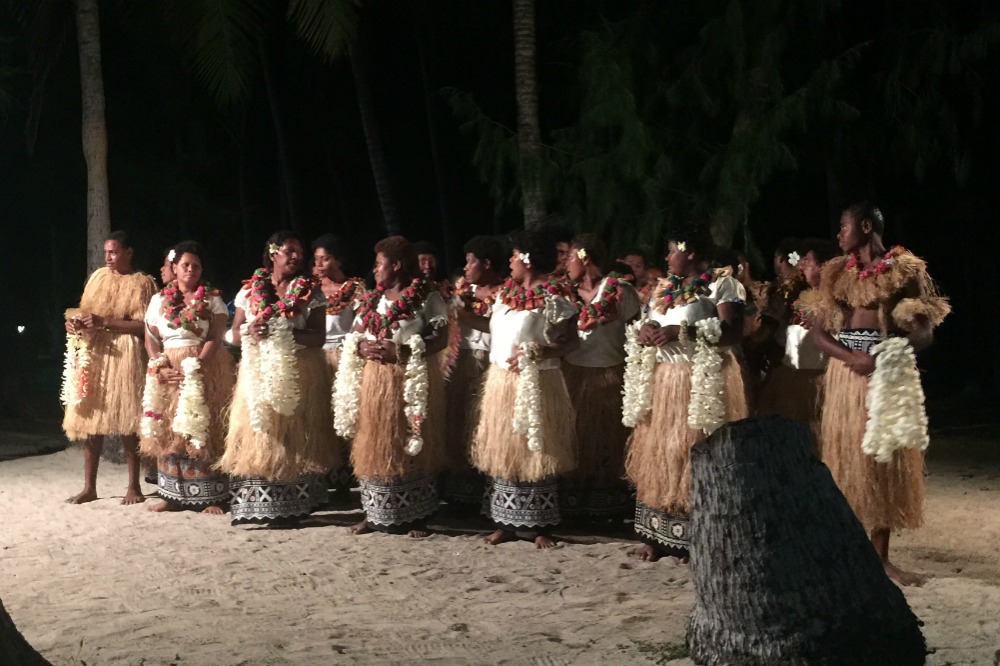 Following a Kava ceremony, we sat around in a clearing set up with lights. The memory of what happened next still brings tears to my eyes as we heard the angelic sound of perfectly-harmonised voices coming through the trees. A group of locals entertained us with their singing and dancing and I was mesmerised.
Shore excursions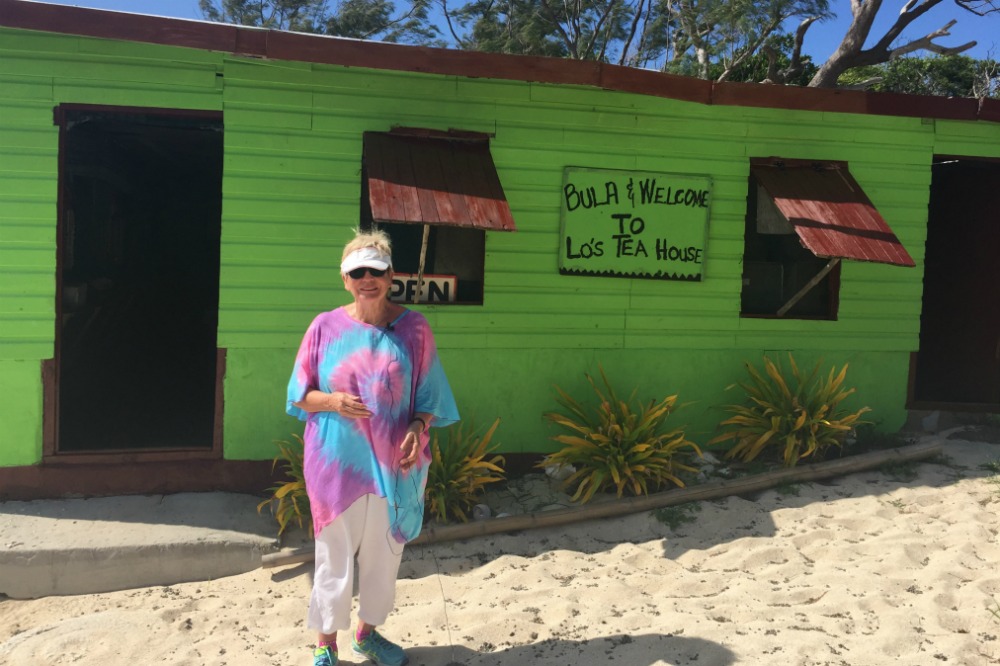 Ad. Article continues below.
We stayed in this paradise and awakened to another sparkling morning. I donned my sneakers, determined to join the walkers for a relatively easy walk over the hill to the other side of the island. I huffed and puffed a bit but the scenery was worth it and I made it to the local 'Lo's Tea Shop'. However, I opted to take the water taxi back to the boat.
The next stop was aptly named 'mystical island' of Sawa I Lau where we visited the caves. I admit to a slight apprehension as we climbed the steep stairs leading to the cavern but it didn't take long to discard any fears as I jumped into the blue water at the mouth of the cave.
I didn't venture into the underwater cave but with the comfort of the noodles supplied, I enjoyed swimming and floating around the cavern while marvelling at the raw architecture of the surrounding dome.
The highlights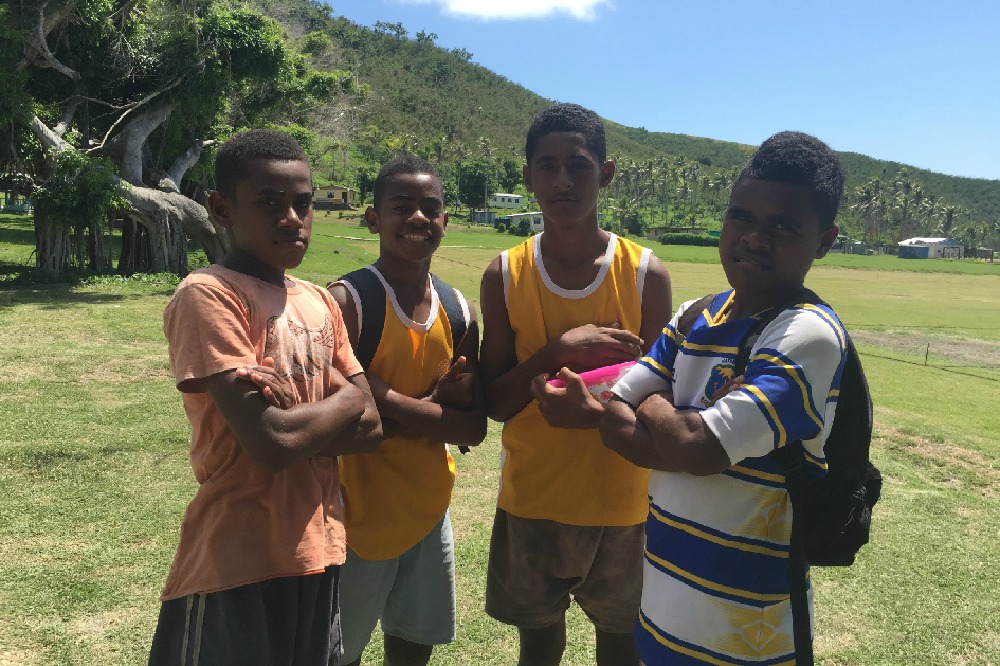 Ad. Article continues below.
Another highlight that evening was to visit the village of Tamusua where we were immersed in the culture with a Kava ceremony followed by a traditional meal, which we ate with our fingers while sitting on mats.
The following day we headed for Drawaqua Island where we visited a local village school. I found this visit very moving and felt that my contribution of books and a box of felt pens was inadequate as their needs were great.
It was a privilege to be treated to the children singing and dancing. We marvelled that they can speak four languages and yet the equipment available to them was so limited and the rooms so sparse in comparison to what our children enjoy.
Little Amelia clung to my hand and insisted on showing me every room. She said she wants to become a teacher but I was told that she has advanced rheumatic fever which has damaged her heart. However, the children are very upbeat and keen to know all about us. They asked me my age and when I said 75 they were amazed and began to help me along. It was really funny.
Saying goodbye
Ad. Article continues below.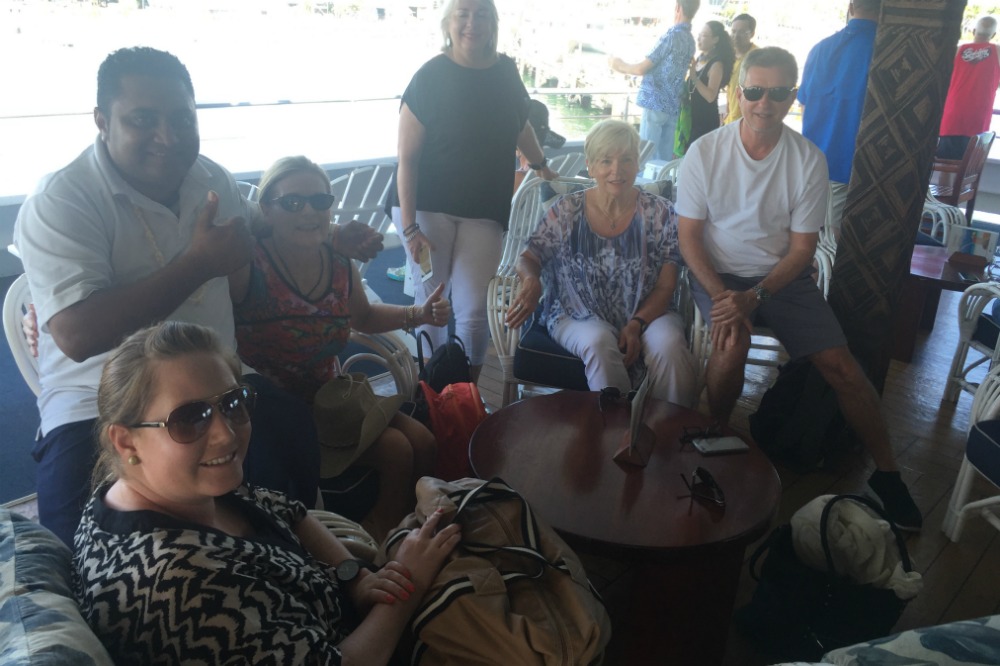 Our farewell feast was a barbecue on the upper deck, dining under the stars after another spectacular sunset. Lots of lively discussion lubricated with whatever was our preferred beverage. Following the meal there was a disco with flashing lights and the whole works but after a rather lame attempt at doing YMCA I trundled off the bed to finish my book and pack my bags ready for an early morning departure.
This is a special trip for over-60s. Yes, there are stairs to climb but they are not particularly steep and there is always a willing hand to help.
I felt safe at all times. Our guide, Sanjeshi Nand was outstanding and was always on the alert for anything I may have found difficult. I elected to do most of the activities for the experience, but there is always the option to laze the days away on board in air-conditioned comfort. Apart from the exquisite beauty of Blue Lagoon, the highlights for me were meeting the Fijian people and visiting the school. I plan to have ongoing interaction with Amelia and the school.
I would like to thank Blue Lagoon Cruises for a fabulous experience. One I will never forget.
Learn more about the Blue Lagoon Fiji Cruise here. Have you been on a cruise to Fiji? Let us know what your experiences were like in the comments section below.