Next stop, Dalby, a town that has the dubious reputation of being one of the coldest in the state. It did not disappoint. The temperature was -3C (26.6F) that night. Caravans are not the warmest of abodes and the night saw me getting up and rummaging under the bed for more blankets.
The town of Miles was my next overnight stop. A lovely little town, suffering greatly from the drought. People were generally optimistic about the chances of rain.
Moving along through small towns and locations, still on the Warrego Highway. Muckadilla is a well known small town. Unfortunately the much loved Muckadilla Pub had burnt down the week before I went through. It was the hub of the community.
Arriving at Roma I decided to stop for a couple of nights. I am glad I did.
Roma has the most amazing drapery. Ace Drapers. Enter the store and you go back hundreds of years in time. Shelves stacked floor to ceiling with every imaginable fabric. Kitchenware from bygone eras and other goods not seen anywhere else. Being a keen sewer and crocheter, I thought I had gone to heaven.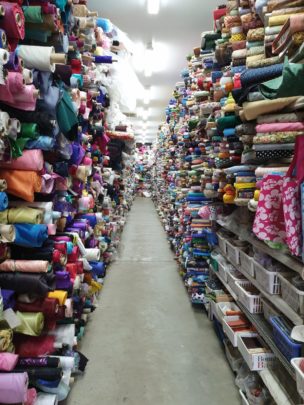 The following night I wandered over to the park and found an array of food vans and many people mingling. There was a band playing, a little train giving rides, and ducks on the grass.
I asked what the occasion was and a lady told me it was Food Van Friday, even though it was Saturday, did not seem to matter. Anyone who has experienced Brisbane's Eat Street at Hamilton will understand that this was Roma's version.
Charleville was next up. This is where my time on Warrego Highway ended and my direction of travel changed from west to south along the Matilda Highway.
Passing through the small town of Wyandra to Barringun, on the border of Queensland and New South Wales where the name changed to the Kidman Way. Barringun has a roadhouse called the Bush Tucker Inn and I can certainly recommend the food. There used to be a pub, owned by an amazing old lady well into her 90s, but she sold it a couple of years ago and shortly after it burned down.
The Kidman Way was named after Sir Sidney Kidman, a man who worked on stations in western NSW and then set up a butcher shop in the copper mining town of Cobar in 1870. In 1886 he bought Owen Downs Station in the Northern Territory. He went on the become the largest landowner in the world. This route is inspired by his passion to exploration and a desire to open up the inland of Australia.
I spent a night in Cobar. Just like many of the rural and regional towns I stopped at along the way, this town was doing it tough.
On to Goolgowi with a stop at Mount Hope for lunch. The pub sits alarmingly close to the highway (right on the edge of it, in fact) and offers great meals. While eating lunch I was almost blown off my chair by a road train hurtling by. That close. Yes, really!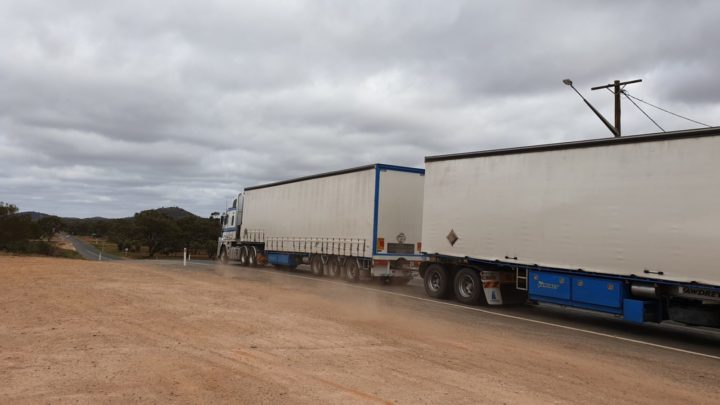 Goolgowi was my last overnighter on the Kidman Way. It keeps going to Jerilderie, but I turned west again and headed for home, a 4-hour drive.
I was pleased I took that route home. Aside from there being virtually no traffic to contend with, I was able to traverse charming towns, indulge in good food experiences and explore the fascinting heritage. Plus, I passed some of the cutest wild goats along the road throughout my journey!
Been travelling? Travel at 60 wants to publish your story. Simply sign up as a contributor and submit your stories. When your story is published, you'll go into the draw to win some great weekly prizes. You can also join the Travel at 60 Travel Lovers Club on Facebook to talk to other travellers in the Travel at 60 community.