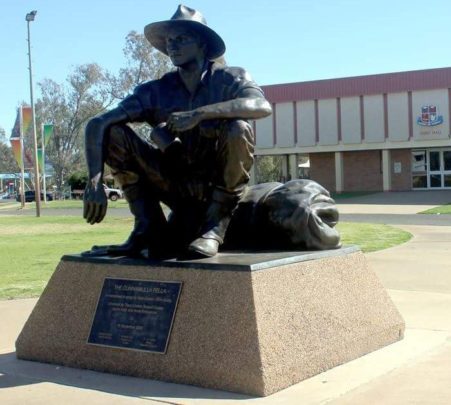 From there I headed towards Longreach, a distance of about 715km (332.3 miles or seven hours' drive away). Longreach is a great little town and punches well above its weight when it comes to things to see and do. It's regarded as the 'heart of the outback' in Queensland and you'll find the Australian Stockman's Hall of Fame and the Qantas Founders Museum here. It is well worth a stopover.
Further north I went, long distances between towns such as Cloncurry and Normanton. There are massive road trains up north, unsealed, narrow roads and lots of wandering stock. One has to be aware and drive to the conditions.
I would recommend pulling off the road if a road train is heading towards you. If you don't, you risk losing a windscreen.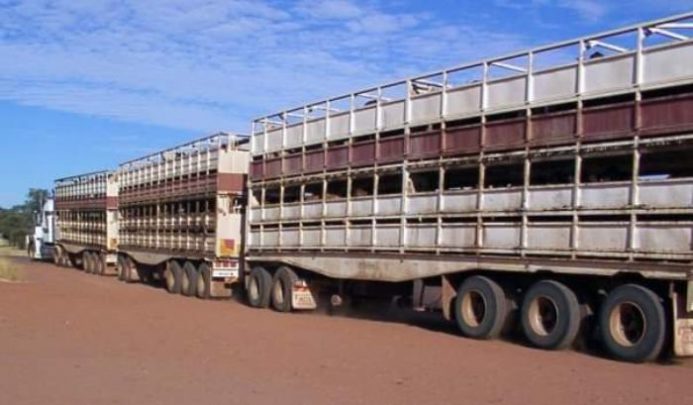 If you choose to overtake a road train, you do so at your own peril. It is not advisable, especially while towing a caravan. It is a good idea to let a road train pass if safe to do so. Those things go fast and have deadlines to meet.
Eventually I reached Kaumba. There was very little there at first sight. A store, a garage, a few homes, lots of signs warning of crocodiles and box jellyfish and two extremely crowded caravan parks.
Luckily I was booked into the one near the beach. It was hot, so I wandered down to the gorgeous beach thinking I might wet my toes. This was not to be. There was a large croc basking in the sun. I retreated at a rate of knots.
Some people told me the only place in which to cool off was the caravan park pool. I located the pool, it was surrounded by a strong mesh fence. Almost like a prison yard.
The pool itself was absolutely crammed with people who obviously had the same idea as I did. There was not room for anyone or anything else. Not even my little toe could have squeezed into that pool.
Oh well, I thought. I'll just have a nice cool shower instead. Out of luck once more. The queues for the shower were as long as the ones at an Aldi checkout.
Rather annoyed, I took myself over to the local pub for a cool drink. It was better than doing nothing on such a hot day.
The following morning my neighbours in the park invited me to go fishing. I jumped at the opportunity, thinking they probably had a luxury boat.
Wrong again! It was a two-person dinghy. The couple decided that the bloke could take me out and she would stay back at the park.
We set off and I thought we would go up the little creek but no, Old Mate headed for the open sea. Ye gods I thought. There are crocs and jellyfish everywhere. The boat sides were about a foot out of the water. I was getting a bit concerned by this time. Rightly so too. Next minute a huge wave swamped the boat.
"Quick," Old Mate yelled. "Start bucketing or we will sink." I reckon I could have walked on water if I had jumped out.
We limped back to shore, amazingly unscathed. Wifey was waiting, smiling at us. I reckon she might have been secretly thinking the boat would sink and take him with it.
"Maybe just go up the creek a bit," she suggested. "No waves up there."
I was starting to feel a bit better, having just survived a disastrous situation so agreed to try the creek option.
We pulled up just shy of the creek bank and threw our lines in. I felt that I was being watched. I looked about, there were two eyes peering out from the water.
"What's that?" I asked Old Mate.
"Oh that is a croc, but don't worry, you can come to their spot three times before they attack!"
"Yeah right," I replied. We'd passed two boats going in the opposite direction on the way in. "Turn around and go back," I told him.
I was done with fishing. I was done with Karumba too! I left quietly the following day.
Been travelling? Travel at 60 wants to publish your story. Simply sign up as a contributor and submit your stories. When your story is published, you'll go into the draw to win some great weekly prizes. You can also join the Travel at 60 Travel Lovers Club on Facebook to talk to other travellers in the Travel at 60 community.