Warnings this weekend's weather could be worse than Black Saturday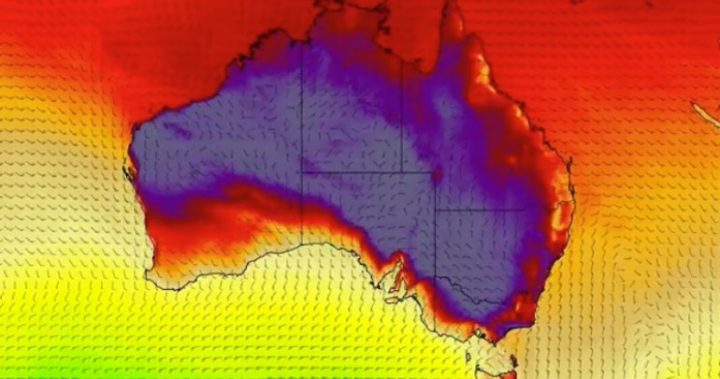 A heatwave is expected to hit most of Australia this weekend, with emergency services across the south-eastern parts of the country preparing for the worst.
Sydney and Melbourne are set to swelter as temperatures rise above 40 degrees. The risk of fire danger is also set to be "severe", while Nine News has added that authorities are labelling the risk as "catastrophic" in other areas.
According to website Weatherzone, South Australia and Victoria are heading into the worst fire weather in quite some time.
"This Saturday parts of South Australia and Victoria are likely to experience their worst fire weather in at least two years, some potentially since Black Saturday," the website tweeted.
This Saturday parts of South Australia and Victoria are likely to experience their worst fire weather in at least two years, some potentially since Black Saturday:https://t.co/1kTiMGsvX0 pic.twitter.com/c8XEwKqckj

— Weatherzone (@weatherzone) January 4, 2018
Ad. Article continues below.
In 2009, a series of deadly fires raged across Victoria. The incident remains one of the country's worst natural disasters, claiming 173 lives and injuring a further 414. Millions of animals perished in the fires while some 450,000 hectares of land were also destroyed.
In Western Sydney, some suburbs could reach 45 degrees, while Melbourne will experience their hottest day in four years at 42 degrees.
People are being encouraged to take extra care in national parks, reserves and state forests.
Other Eastern states will also feel the heat, but won't be as extreme. Hobart will reach 33 while Queensland's capital Brisbane will also reach the 30s.
Ad. Article continues below.
Authorities are warning that there is a high fire danger and the possibility of heath stress is also extremely high.
Complete fire bans have also been placed for many states around the country.
Read more: The 8 ways to keep your pets cool in summer
Website Finder.com.au has issued a warning to Aussies, suggesting that overusing air-conditioning units could see your power bill skyrocket.
Their stats suggest that running just one air-con unit could be the same as turning on 25 standard fans. In addition, they say that using a fan for summer will cost just $17, while opting for air-con will set you back $432 for the same amount of time.
Ad. Article continues below.
Angus Kidman, editor-in-chief at Finder, said that Aussies should remain thrifty when it comes to using their air-con. "It might be tempting to crank your aircon for hours, but if you don't want to end up with a hefty electricity bill at the end of the month, try to avoid overuse," he said.
"We need to give fans a little more credit. They might not cool the entire room down, but they do a very good job at keeping you comfortable, especially if they're directly blowing on you, and they're much cheaper to run."
There are also other things that everyday Aussies can do to prepare themselves ahead of the heatwave.
The first, is to keep your fluids up. Try and drink plenty of water throughout the day, even if you don't feel thirsty. You'll likely be sweating more and don't want to dehydrate yourself.
Ad. Article continues below.
Also try to avoid hot drinks with lots of caffeine, as this could make you feel thirstier. It's also important to try and cool your body down by eating plenty of fresh salads and vegetables that contain plenty of water.
Read more: How setting your air con to this temperature could save you money
Where possible, try to limit the use of appliances such as washing machines or TVs. They can increase the heat in your home, especially if you're running at peak heat times throughout the day.
Limit physical activity where possible and avoid going out in direct sunlight in the middle of the day. It's also important to dress accordingly, so opt for clothes that don't contain silk or polyester.
It's also a good idea to check on elderly friends, family members and neighbours to ensure that they're also coping in the weather.
How do you keep cool in the extreme heat?