'Awesome foursome' Meghan, Harry, Catherine and Will join forces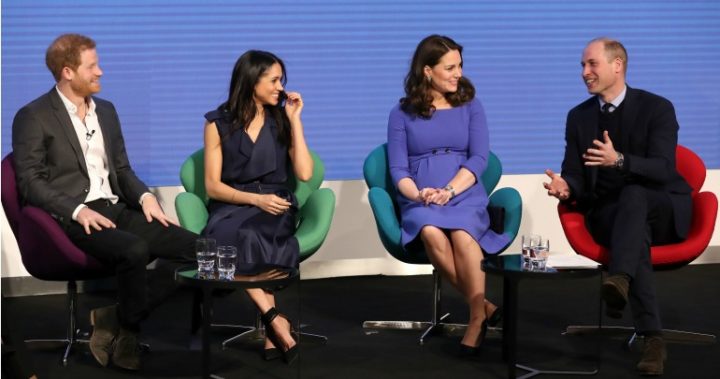 They're the future of the royal family and Prince Harry, Meghan Markle, Prince William and Catherine have joined forces for their first royal engagement together.
The event was in aid of the Royal Foundation Forum, a foundation that was originally set up by Prince William and Harry in 2009 and that first became operational in 2011. The Duchess of Cambridge jumped on board as a Patron soon after and it looks like Harry's bride-to-be is also keen to get involved. She will soon sign on as the fourth patron. 
Held in London, it was the first time the four young royals were spotted together since posing for photographs on Christmas Day when they attended a service together in Norfolk. In a video that was streamed live on Facebook, Meghan spoke about the importance of getting involved in charity work as soon as possible. She explained to the audience that she intended to "hit the ground running".
"For me, it's very important to want to hit the ground running," she explained. "Even if it is doing it quietly behind the scenes, which is what I've focused by energy on thus far." She added that she'd met with an array of different organisations and wants to use her new role to really make a difference.
Ad. Article continues below.
If Harry's comments are anything to go by, it looks like his fiancée is fitting in well. He explained to the crowd that the four are now "stuck together".
TRH & Ms. Markle spoke to @TinaDaheley about the inspiration behind The Royal Foundation, the issues that are close to their hearts, and their ambitions for the future. pic.twitter.com/uzNXttVXpe

— Kensington Palace (@KensingtonRoyal) February 28, 2018
The purpose of the latest forum was to discuss the plans for the foundation's future. To date, it has helped an array of causes including helping people in the armed forces and those struggling with mental health problems.
Prince William suggested that while the four are different, it's great for the foundation as they are all extremely passionate. "I think it's really good we've got four different personalities, we've all got that same passion to want to make a difference, but different opinions," he explained. Having said that, he did admit that the family sometimes argues. "And I think those opinions work really, really well. Working as family does have its challenges, of course it does."
Ad. Article continues below.
People who have benefited from The Royal Foundation's life-changing programmes explained how these have made a real and lasting difference. pic.twitter.com/a5m3G2hRVx

— Kensington Palace (@KensingtonRoyal) February 28, 2018
When the Duchess of Cambridge spoke, she suggested that she was particularly keen to make a difference for the future. "The mental health of children and adults is one area where a long-term view will make all the difference to future generations," she explained to the event. Prince Harry added that he felt a "tremendous responsibility" to make a positive social change.
Kensington Palace set Twitter into a frenzy when it announced that the "awesome foursome" would be uniting for their first engagement together. "Today, The Duke and Duchess of Cambridge, Prince Harry and Ms. Meghan Markle will attend the inaugural Royal Foundation Forum, which is focused on 'Making a Difference Together'," a message read.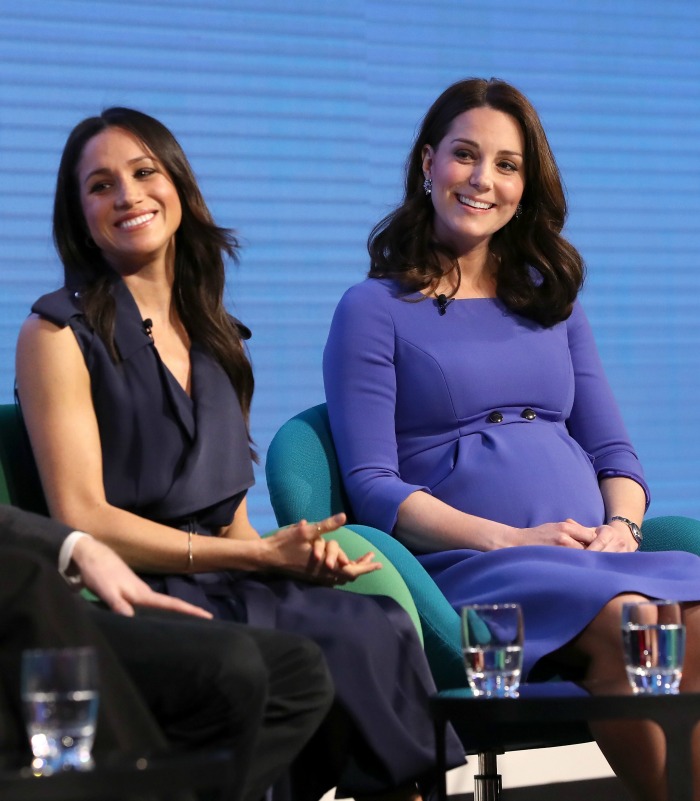 "The Royal Foundation was set up by The Duke of Cambridge and Prince Harry as the main vehicle to pursue their charitable interests. The Duchess of Cambridge became a Patron in 2011, and Ms. Markle will soon become the fourth Patron."
After giving their speeches, all four of the royals were spotted interacting with people who will directly benefit from the work of the foundation. The four were keen to hear stories from people and how their work would help them in the future.
What do you think? Are you a fan of the young royals?