'Harry is a feminist': Meghan Markle declares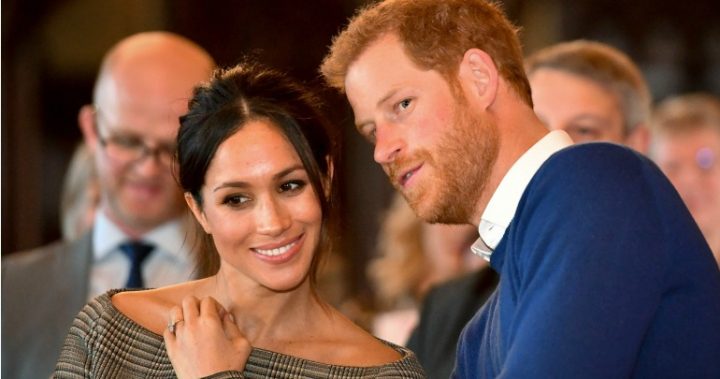 I am (wo)man, hear me roar! Prince Harry may be from one of the most traditional families on the planet, but like many modern young men, he's a feminist.
At that's according to his bride-to-be Meghan Markle, who told royal watchers in Wales she and her prince share many of the same values.
Harry and Meghan visited Wales on Friday, their third official engagement together, where the American actress greeted fans and chatted with well-wishers. The Telegraph reports that Jessica Phillips, 23, managed to catch Meghan's eye and took the opportunity to compliment her for her outspoken views on gender equality, to which Meghan pointed to Harry and replied, "he's a feminist too".
Prior to meeting Harry, Meghan dedicated much of her charity work to women's rights, having worked with the United Nations Entity for Gender Equality and the Empowerment of Women as an advocate.
While she's taking on a very different role with the royal family, it appears Harry is on board with her views and the pair are likely to take on future charity work around equality. Just days earlier they discussed gender equality at a community radio station in Brixton where Harry said, "as males we have to do our part or it's not going to work".
Ad. Article continues below.
British papers seem enamoured with the idea of Harry being a feminist given his boisterous past. The army veteran is well known for his love of sports, adventure and — once upon a time — wild partying with mates. However, the 'party prince' as he was once known, is a changed man.
Ad. Article continues below.
Harry has notably settled down over the last few years, and admitted himself that many of his past antics were his way of rebelling against his royal title and dealing with his mental health following the death of his mother and his time as an army captain in Afghanistan.
He now dedicates his time to many of the charities Princess Diana advocated for, including HIV awareness, and created the Invictus Games for wounded veterans — an organisation that has been praised worldwide for its incredible work.
His engagement to Meghan only further proved how much the British pubic now adore him, with thousands of messages of congratulations sent to the pair over social media and hundreds lining up to see them every time they step out together.
Prynhawn da Caerdydd! What an incredible welcome to Wales! pic.twitter.com/XH6xirT38m

— Kensington Palace (@KensingtonRoyal) January 18, 2018
Ad. Article continues below.
Friday's visit to Cardiff further proved the couple's popularity, with hundreds of people waiting in the rain for hours, hoping to catch a glimpse of the pair.
Harry and Meghan's May wedding is set to be one of the biggest day's on the British calendar this year, with some MPs even calling for all pubs to stay open late so the public can celebrate into the wee hours and toast to the happy couple.
Do you think Harry and Meghan are a good match? Are you glad to see him settled down and in love?