Donald Trump once had a thing for Princess Diana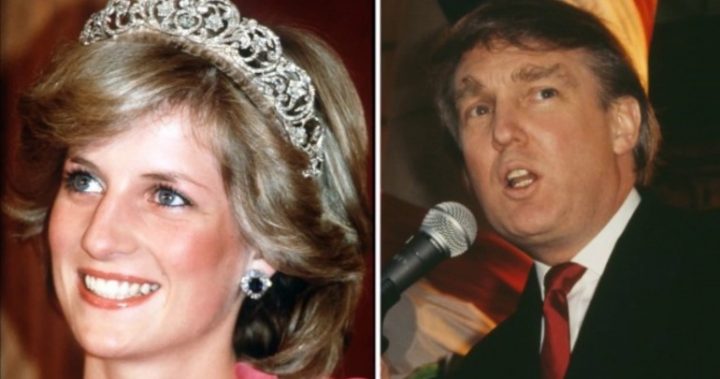 The People's Princess and the current President of the United States couldn't be further apart in the minds of most people, but according to old audio that has recently resurfaced, Donald Trump would have liked to have gotten closer to the late Princess Diana. 
Trump made several appearances on the Howard Stern show in the 1990s and early 2000s, and said some pretty controversial things – unsurprising considering the nature of shock-jock Stern's show. 
He made plenty of misogynistic and lewd comments during his interviews on the show, but perhaps none quite as distasteful as those he made about Princess Diana. 
Read more: Queen's medics feared Diana was a 'dynastic disaster' for Royal Family
In an appearance on the show in 2000, just three years after Diana lost her life in a tragic car accident in Paris, Trump revealed that given the chance, he would have slept with her "without hesitation."
Ad. Article continues below.
Describing Diana as "really beautiful, supermodel beautiful," Trump said that her being "crazy" was a "minor detail". 
Read more: Donald Trump 'declared war' on North Korea
The pair were discussing Trump's ten hottest women list, on which Diana came third (with current wife and First Lady Melania in first place). 
"She had the height, she had the beauty, she had the skin, the whole thing," he said during the May 2000 call-in. "She's magnificent. 
"She was crazy but these are minor details," he added.
Ad. Article continues below.
Trump and Diana met on a number of occasions at charity events, and according to The Daily Mail, Diana even received a basket of flowers from him on her 35th birthday, shortly after her divorce from Prince Charles.
However, if Trump thought he had a chance with Di, he was sadly mistaken, with British broadcaster Selina Scott writing in the Sunday Times that Trump gave Diana "the creeps." 
"He bombarded Diana at Kensington Palace with massive bouquets, each worth hundreds of pounds," Scott wrote. 
"Trump clearly saw Diana as the ultimate trophy wife. As the roses and orchids piled up at her apartment she became increasingly concerned about what she should do. It had begun to feel as if Trump was stalking her.
"When she died in the tragic accident in Paris in 1997 Trump told friends his biggest regret was that they hadn't dated. He said that he always thought he had a chance of romance and would have had a 'shot' with her."
Does it surprise you that Trump had a thing for Princess Diana?