A flaw in the same-sex marriage survey has voters concerned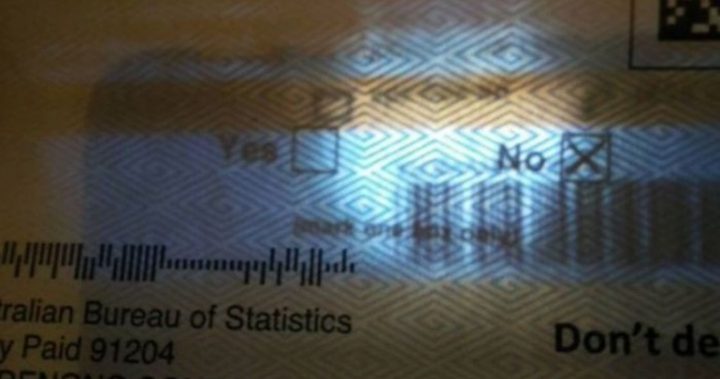 As marriage equality surveys begin to land in mailboxes around Australia, with the first lot mailed out on Tuesday, and the 'yes' and 'no' advertising campaigns in full swing, concerns over the security of the controversial postal votes have been raised. 
One social media user demonstrated how easy it would be for someone with access to the votes (postal workers, for example) to tamper with votes, and it all comes down to the flimsy envelope provided to mail your say back to the Australian Bureau of Statistics (ABS). 
Read more: Media sites threaten drastic action over same-sex marriage votes
Using just a torch, the user showed that when light is held against the envelope, it is disturbingly easy to read the vote that is contained inside, leading to fears that anyone with access could simply remove any votes that don't fit with their agenda. 
Originally posted to Facebook and later shared to Reddit, the post said:
Ad. Article continues below.
"So we have wasted $122 million on a survey where a torch can reveal the answer through the reply envelope it came with.
"So any postal worker with a vendetta against the opposing side can go through and remove votes as they see fit. (Or workmate if you post from work). Bravo government."
Read more: Catholic church is ready to fire employees for same-sex marriage
The ABS told news.com.au there was no reason for concern.
"The survey form has no visible identifying information such as a name or address. This ensures that anyone with access to a completed survey form is unable to identify the respondent," a spokeswoman said.
Ad. Article continues below.
"The ABS has used envelopes manufactured with a security lining printed on the inside."
It also advised against posting photos of your vote online, especially with the barcode visible, as it could lead to forms being forged using that unique barcode number. Each barcode will only be counted once, so if a forgery took place, it would be the first one to make it back for processing that is counted.  
This isn't the only tampering worry that has arisen with regard to the vote, as others have used social media to boast that they have received multiple voting forms sent to previous occupants of their residences who haven't updated their details – and filled them out and returned them! 
"Big ups to the seven people that haven't changed their enrolment info and their vote mail came to my house. My vote just evolved seven times hahaha," one man tweeted. 
"I get SO much mail for previous people who lived in my house. Every damn one of these is being opened and sent back as yes," wrote another. 
Ad. Article continues below.
The ABS has warned theft or tampering with mail is a criminal offence which carries serious penalties.
Examining the contents of mail by someone who is not approved to do so is punishable by up to two years in jail.
Australians have until 6pm on 7th November to return their completed surveys to be counted. 
Do any of these issues concern you when it comes to your vote?