Catholic church is ready to fire employees for same-sex marriage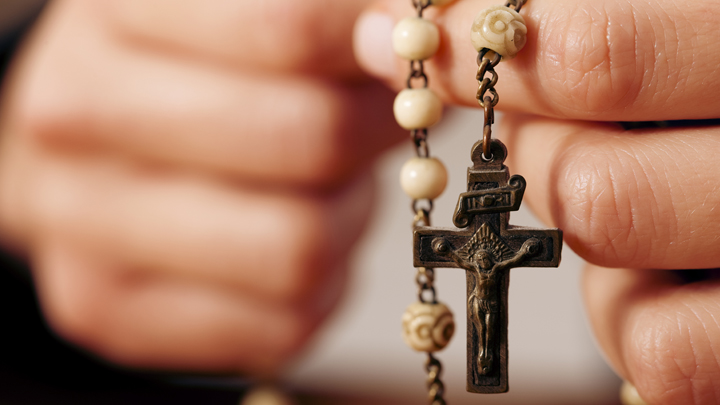 If same-sex marriage is legalised in Australia, any of the 180,000 Australians in the employ of the Catholic church who seek to marry their partner could be fired for failing to uphold Catholic values. 
The comments were made by Denis Hart, Archbishop of Melbourne, who spoke to Fairfax Media about the matter. Hart is the most senior Catholic in Australia, so this isn't something that can be taken lightly. 
Members of the LGBTI+ community who are employed by the Catholic church are tolerated, it seems, until they decide to do something as overt as marry a long-term partner. 
Read more: Tony Abbott slams same-sex marriage vote as PC ploy
"Our teachers, our parish employees are expected totally to uphold the Catholic faith and what we believe about marriage. People have to see in words and in example that our teaching of marriage is underlined," Hart said, though he added that individual decisions regarding the hiring or firing someone in a same-sex relationship would be dealt with locally on a case-by-case basis. 
Ad. Article continues below.
Read more: Aussies loving Tim Minchin's hilarious same-sex marriage song
Archbishop Timothy Costelloe agreed, saying that accepting a role at a Catholic school meant staff should not "undermine the fundamental ethos" of the establishment. 
Section 5A of the Sex Discrimination Act 1984 prohibits discrimination against another person "on the ground of the aggrieved person's sexual orientation", but religious organisations have been exempt from this rule since its inception.
Read more: Leaked tape reveals government's plan for same-sex marriage
It is not mandatory to vote in the same-sex marriage postal plebiscite; however, ballot paper will begin arriving as early as September 12 and must be posted back by November 7. In any case, the results of the postal plebiscite are not binding and a majority of "yes" votes will not result in immediate legalisation of same-sex marriage. Australian voters have until 6pm on August 24, 2017, to register or update their voting details if they wish to participate in the plebiscite.
Do you believe churches should be allowed to fire employees if they are in a legal same-sex marriage?