From swimming in the Great Barrier Reef to jumping on a train and watching the country pass you by, Phillipa Harrison, managing director for Tourism Australia, said there's really something for everyone and adventuring through Australia could be just the thing you need to brighten your 2020.
"There's no doubt that this year has been extremely difficult and uncertain for so many people," she said. "While we've faced many disruptions to how we live and travel there are still things we can do to keep the Australian spirit strong in ourselves and the people around us.
"Dreaming and planning for a holiday in Australia when the time is right might just be the antidote that many people need right now, and we have so many wonderful places to explore. There's nothing like a holiday to lift your spirits. From the moment it enters your mind, to planning and finally arriving at your destination, it's undeniable that holidays leave us feeling refreshed and inspired."
Harrison added: "For those that have the means to do so, summer offers the perfect opportunity for getting out and enjoying our country's best offerings while also helping our tourism businesses and communities get back on their feet after this challenging time."
Island hop by boat
Australia itself is classed as an island, but it's also surrounded by 8,222 fringing islands ranging in size from small rocks which aren't covered by water at high tide, to some that are bigger than the ACT. Whether it's a tiny fishing boat or luxury super yacht, paradise seekers can island hop to Australia's shores to find seemingly endless beaches and colourful reefs for snorkelling stops.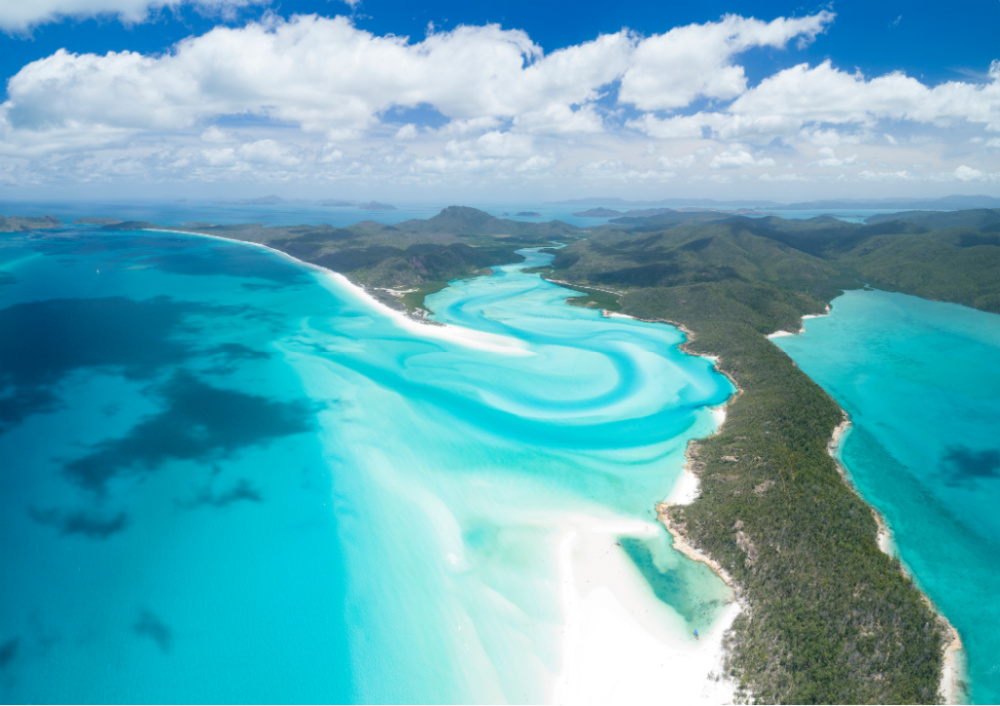 Travel at 60 always has great cruises on offer for its travel-loving community, including the 7-night Great Barrier Reef adventure which departs from Brisbane. Throughout the journey you'll get to explore the famous and beautiful Whitsundays, Cairns and the charming coral sea outpost of Willis Island. There will be lots of sunshine, swimming, snorkelling and relaxing on this cruise and of course delicious food and entertainment onboard.
Meanwhile, if you want to situate yourself in one place you can't go past a visit to Lady Elliot Island. The eco-island at the southern end of the Great Barrier Reef is a sanctuary for marine life. You'll be amazed by the manta ray migration and watch the turtles come to shore to lay eggs or see new hatchlings make their way back to the water. Plus, you will only have to pay for four nights and stay for five!
Hike in a national park
If you'd rather stay on land though, you can't go past a good hike in one of the many national parks dotted throughout the country. Parks Australia is in charge of looking after Australia's national treasures, including six national parks, 58 marine parks and the Australian National Botanic Gardens, but that doesn't even begin to scratch the surface of Australia's other parks which are managed by the states and territories.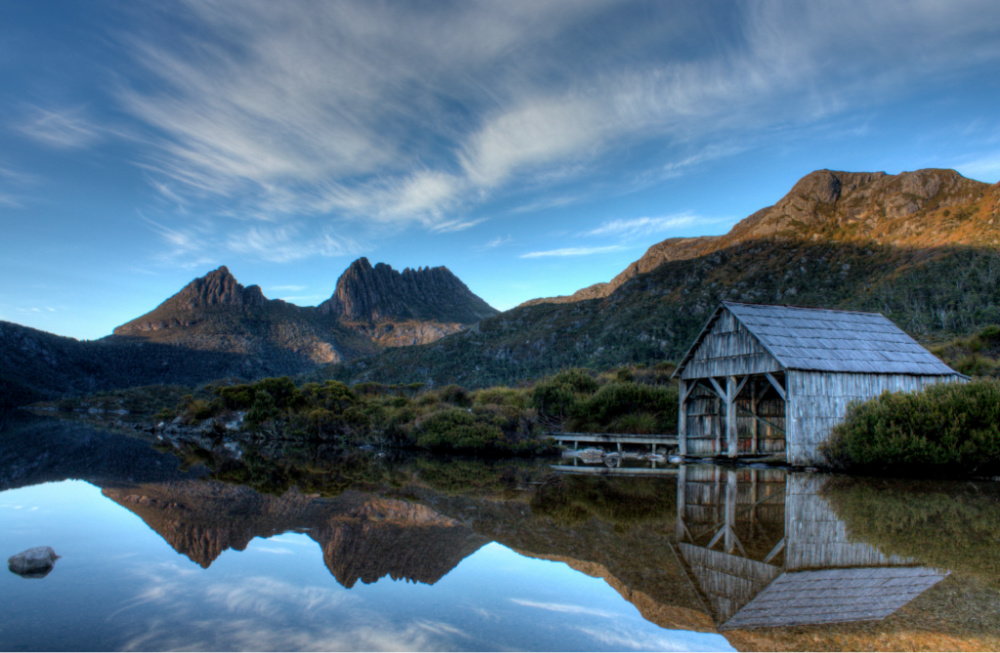 Combined there are thousands of parks, nature reserves, conservation zones, Indigenous protected areas and marine parks to explore. They range from rugged to remarkable, with jaw-dropping gorges, ancient mountains, Aboriginal rock art and wildlife.
Although Tasmania is blocked off to the rest of the country, once the borders have opened you could take part in a 6-day Cradle Mountain Overland Track Guided Walk. Throughout the 65 kilometre journey you will venture from the World Heritage-listed Cradle Mountain to Lake St Clair. All meals and accommodation are included and you'll have someone showing you the way so there will be no getting lost along the way.
Fall in love with train travel
There's a certain nostalgia associated with train travel; the long journeys, the echoing sound of the whistle in the wilderness, the soft humming of the engine, the ever-changing landscapes, the cabin being bathed in the golden hues of the sunset and sunrise. And luckily for us here in Australia's there's a few different train journeys to choose from including The Ghan, The Indian Pacific and the Great Southern.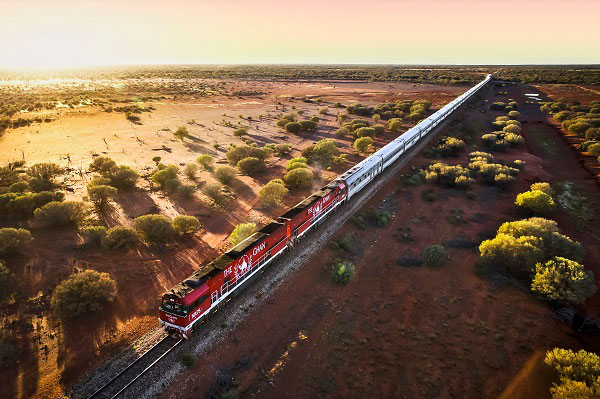 Next year in April the Travel at 60 community will be venturing from Darwin to Adelaide on The Ghan. The group of 60-plus travel-lovers will explore Katherine, Alice Springs, central Australia and Coober Pedy along the way and cap it off with extra time in Adelaide and the beautiful surrounds.
Meanwhile, there's some great deals on trips onboard the Great Southern which travels from Brisbane to Adelaide and vice versa. The journey ventures through the Grampians, Canberra and the stunning northern New South Wales coastline.
Fill your esky on a recovery road trip
Not only has Australia experienced the devastation of the coronavirus, but earlier this year the country battled through fierce bushfires. Many small towns were hit hard by the horrific event, but you can support them to get back on their feet by taking a recovery road trip with visits to local businesses and communities which have been both directly and indirectly impacted.
If you've got your own caravan or campervan you could enjoy a short trip to Longreach in Queensland with three nights at a powered site, plus entry to two of the state's best experiences – Nogo Station and Starlight's Cruise.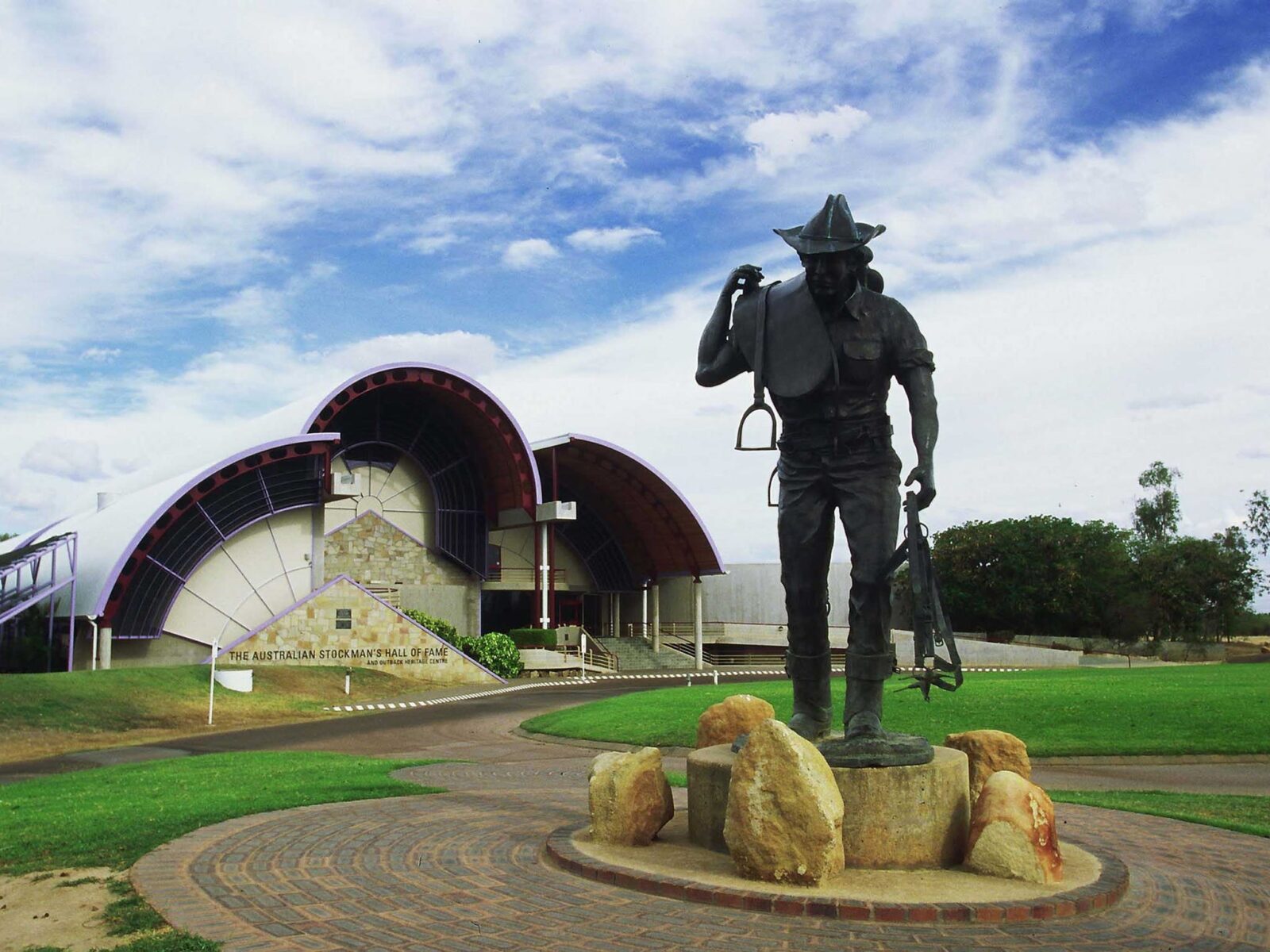 Witness a natural phenomenon
Australia is home to some of the most unique landscapes and incredible natural phenomena in the world. From the peculiar wildlife to our very own southern light show, you can aim to tick off as many of these stunning natural wonders as you can.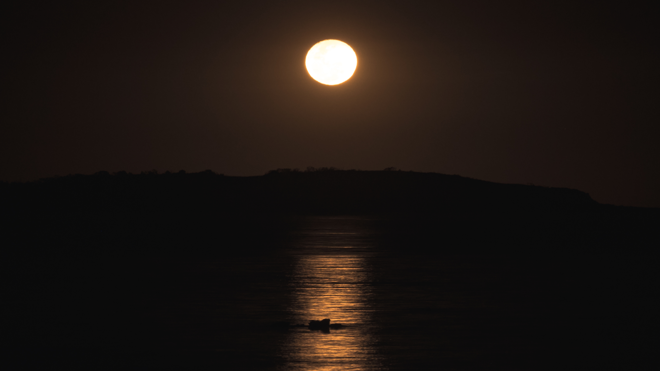 If you're in Western Australia you could enjoy a short stay in Broome to see the incredible Staircase to the Moon. The natural phenomenon is visible only three nights every month when the moon reflects off the exposed mudflats in Roebuck Bay.
The first two days of Staircase to the Moon generally also play host to the special markets in town. Here you can sample local produce, buy handmade products, taste a variety of international food and enjoy the sounds of local entertainers.