The world's most famous rock
Uluru is the first port of call for many international tourists, but too often Aussies forget about this magical part of the country and the incredible cultural experience they too can enjoy.
Standing at a whopping 348 metres above the surrounding desert plain, Uluru is the world's largest monolith and is imbued with rich Aboriginal history.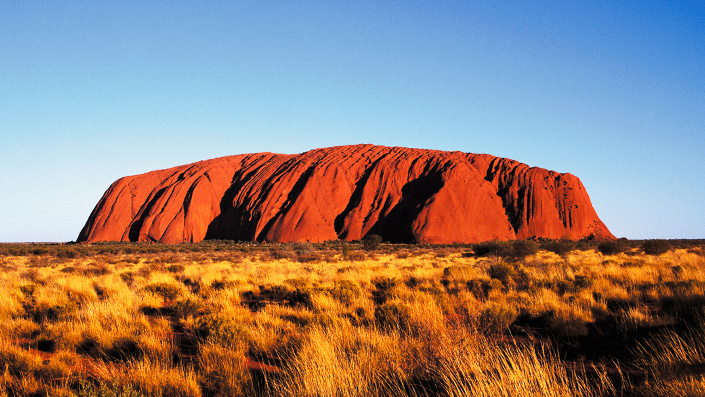 You can experience this beauty first hand on an incredible 10-night outback safari from Uluru to Darwin. The grandeur of Uluru is unforgettable, and the opportunity to learn about the traditions of the local indigenous people adds depth to your encounter. Travelling the Stuart Highway, you'll witness the transition from desert reds to the rocky escarpments and lush greens of the tropical north.
The world's largest ecosystem
Covering 344,400 square kilometres, the Great Barrier Reef extends over 14 degrees of latitude and is so vast it can be seen from space. This incredible natural wonder is home to 3,000 coral reefs, 600 continental islands, 300 coral cays and 150 inshore mangrove islands. To put it into perspective, the Great Barrier Reef is bigger than Victoria and Tasmania combined.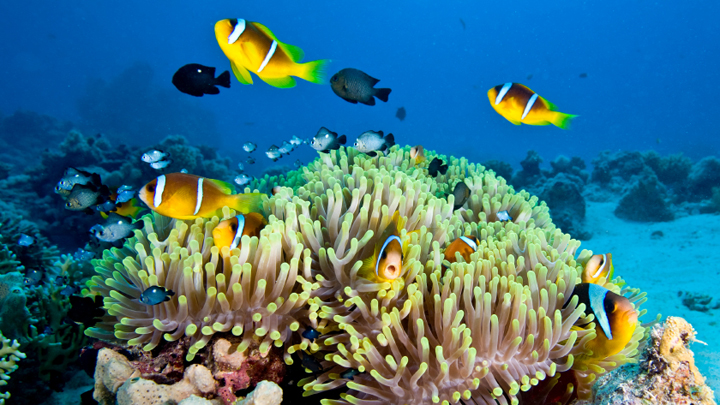 Whether you choose to hop the 74 islands of Whitsundays, explore the extensive range of native flora and fauna on Grant Keppel Island, or simply relax on pristine white beaches, the Great Barrier Reef and its surrounds are unmissable.
To give you a taste of what's on offer you could enjoy a four-night Cairns and Great Barrier Reef getaway. You can revel in the warmth of tropical Queensland, relax and unwind in Cairns city and fill your days with sightseeing, including a full-day cruise to the reef.
The world's oldest rainforest
Sir David Attenborough once called the Daintree Rainforest "the most extraordinary place on Earth" so you know it's got to be good. At 180 million years old, the World Heritage-listed rainforest is so beautiful that its ancient ferns, emerald green vines and lush canopy provided inspiration for the movie Avatar.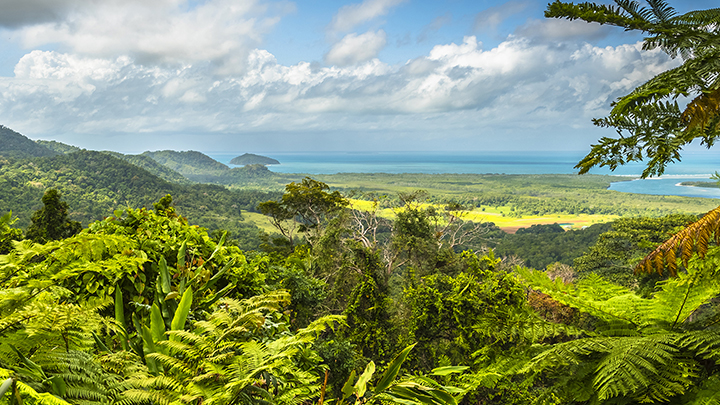 Here you can trek through the jungle and discover plants and animals found nowhere else on the planet, fly through the trees on a zip-line for a bird's-eye view, cruise along the winding waterways of the Daintree River looking for saltwater crocodiles, or head to Cape Tribulation and see where the rainforest meets the Great Barrier Reef.
Get horizontal for a different reason 
Western Australia's Horizontal Falls are unlike any other waterfall you've ever seen. Here, the water 'falls' horizontally. Technically, this natural phenomenon is not a waterfall, and occurs thanks to some of the largest tidal movements in the world, but we still like to call it a waterfall anyway.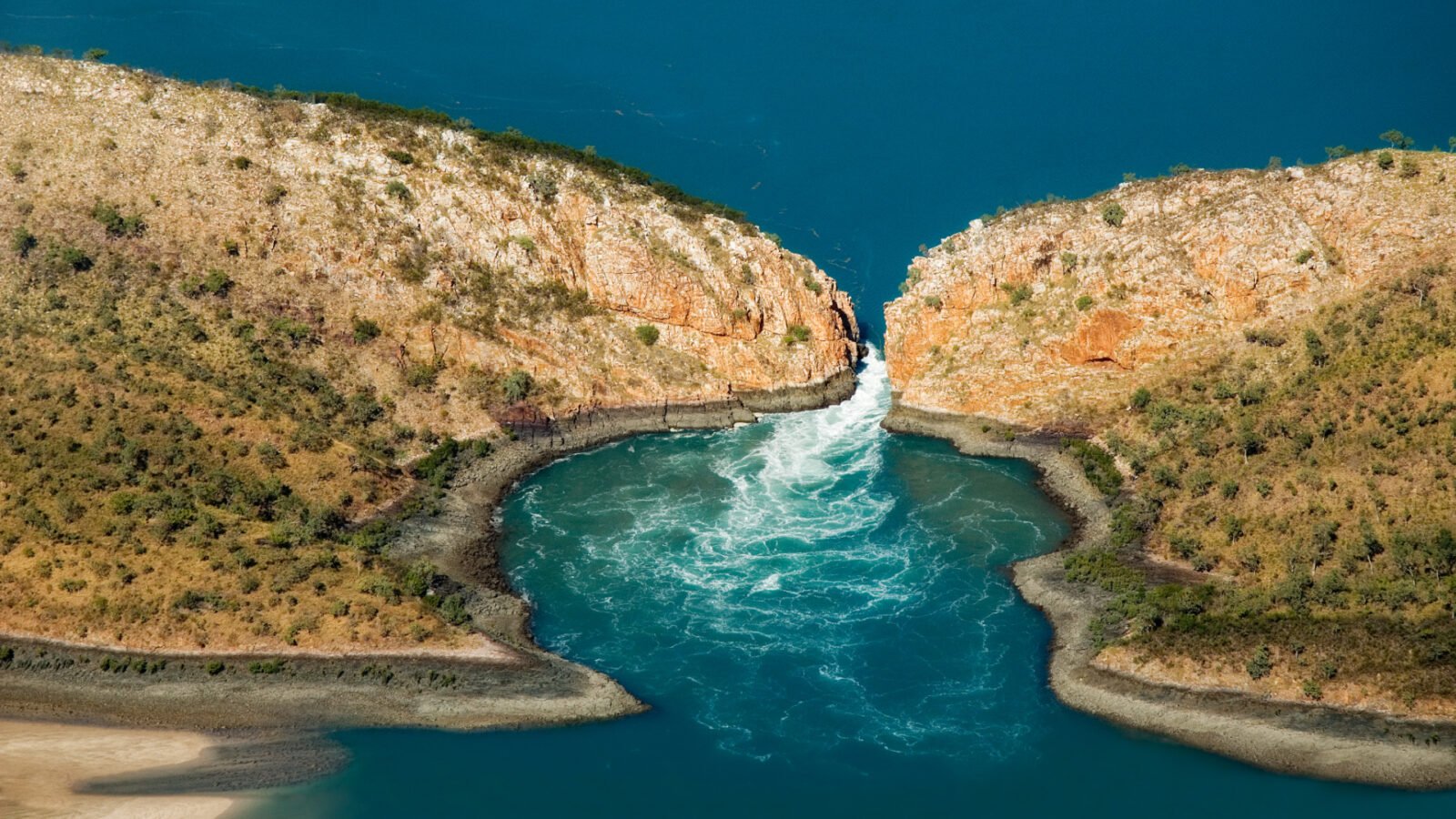 There are two horizontal waterfalls in the Kimberley region, located at Talbot Bay in the Buccaneer Archipelago. As the tide rises and falls, a huge volume of water is forced through two narrow cliff passages, creating a variation in ocean level of up to four metres and a unique waterfall effect. Whether you ride by boat, or witness the sight from the air, it's an unforgettable experience.
Great lakes and rivers, some of which turn pink
Australia may be known for its incredible beaches, but its great lakes and rivers are often overlooked. Lake Eyre in South Australia is the country's largest salt lake at 9,500km2 and regularly cycles from completely dry to a full basin dependent on rainfall.
Meanwhile, the Murray River stretches 2,508km and is Australia's longest single river, running across three states and bringing lush green landscapes to its surrounds. Australia is also home to extraordinary pink lakes that have to be seen to be believed. From the outback of South Australia to the coast of Western Australia, there are few things that are as beautiful and baffling as Australia's pink lakes.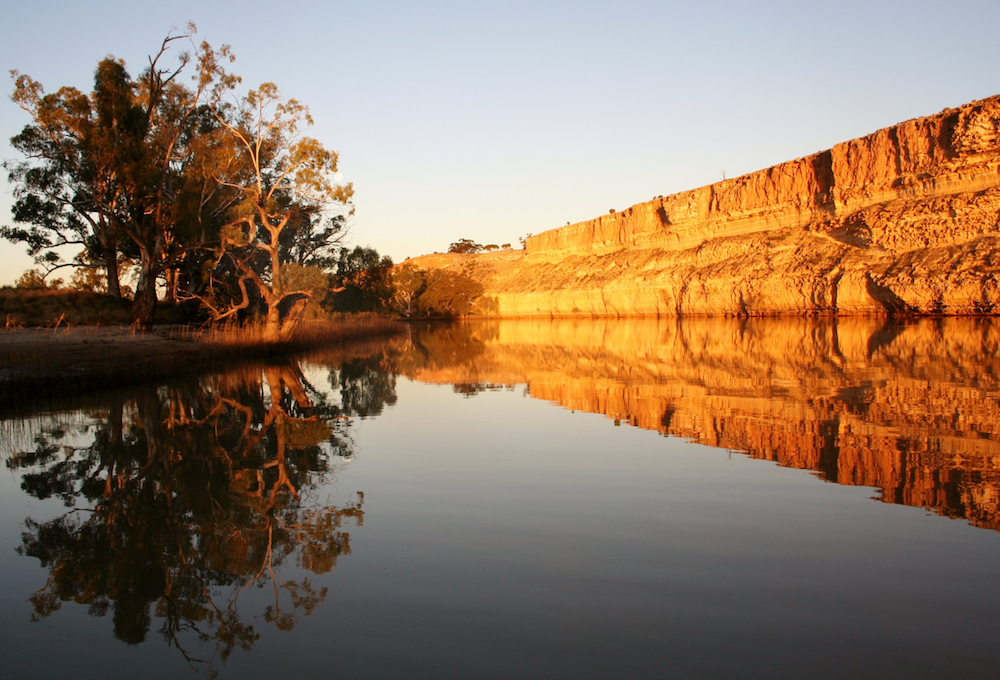 For a Murray River adventure you can't go past the cruise the Travel at 60 team have planned for the over-60 community this year. The seven-night cruise is a unique historic and nature-based journey through ancient gorges and red gum forests, past towering sandstone cliffs and to local vineyards and nature trails.