The photographs showed Jack and Eugenie at the altar as they said their vows, with one image zooming in on Eugenie's scar. While another showed the couple emerging from the chapel, with crowds of well-wishers gathered outside.
https://www.instagram.com/p/BzTLC7wlbme/
She continued: "I have been overwhelmed by the messages of support that I have received since showing my scar on my wedding day.
"To all of you who have just received the diagnosis, to those wearing braces, to those recovering from an operation and for those who have lived with a scar for years – My thoughts are with you on Scoliosis Awareness Day."
She finished by saying: "And to the doctors, nurses, physiotherapists and researchers – Thank you."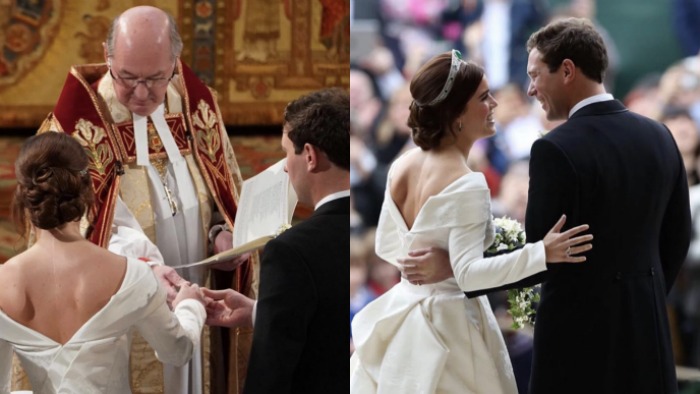 Read more: Princess Eugenie bravely shares never-before-seen scoliosis X-rays
The post, which was shared in the early hours of Sunday morning (AEST), was flooded with comments from Eugenie's followers who thanked the young royal
"Thank you for sharing your story and not pretending to be perfect. That is a true princess," one person wrote.
Another said: "On behalf of Curvy Girls all around the world, thank you so much for sharing your story and spreading Scoliosis Awareness!"
While a third commented: "Thank you for your support! You can't even realise how much you are helping change the perception of scoliosis worldwide, and legitimising efforts even within the medical community. We are all grateful for your advocacy!"
Read more: Elegant Princess Eugenie looks sensational in backless silk wedding gown
Eugenie, who is the youngest daughter of the Duke and Duchess of York, first spoke about her scoliosis diagnosis in the months leading up to her wedding, which took place at St George's Chapel, in the grounds of Windsor Castle.
Last year, she marked Scoliosis Awareness Day by revealing images of her X-rays, showing for the very first time the pins and rods she had put around her spine when she was just 12-years old.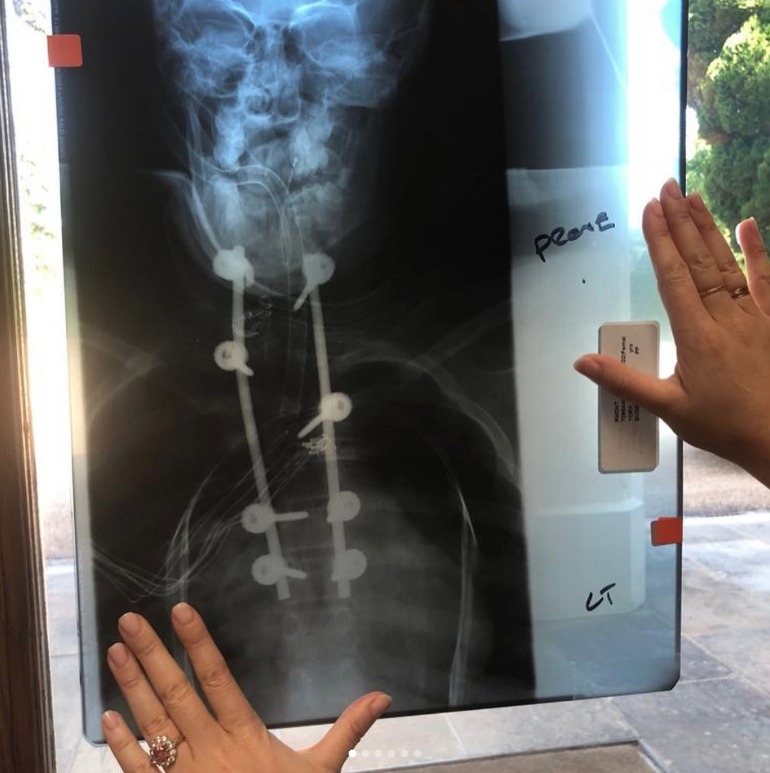 Speaking ahead of her wedding on UK television, she hinted at the fact she would show off her scar on her special day, with it later being revealed that she had specifically requested a gown with a low back.
"I think you can change the way beauty is, and you can show people your scars and I think it's really special to stand up for that," she said.
"The Royal National Orthopaedic Hospital, the RNOH, is a huge charity — I'm patron of their appeal and I had an operation when I was 12 on my back, and you'll see.
"But it's a lovely way to honour the people who looked after me, and a way of standing up for young people who also go through this."
Have you, or anyone you know, been affected by scoliosis? Do you admire Princess Eugenie for speaking so openly about her diagnosis and treatment?