The first image shows Bindi, 22, and her husband Chandler Powell cuddling up to the newborn who was dressed in a cute grey onesie. A second pic is a close up of Bindi and Grace, while a third shows the two girls taking a stroll through a park.
Other images show Grace patting a little joey, taking a happy snap with dad and another of her being admired by her uncle Bob and grandmother Terri.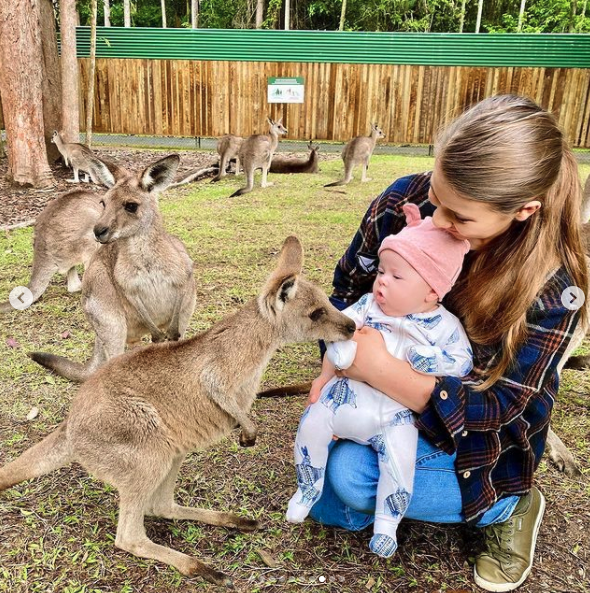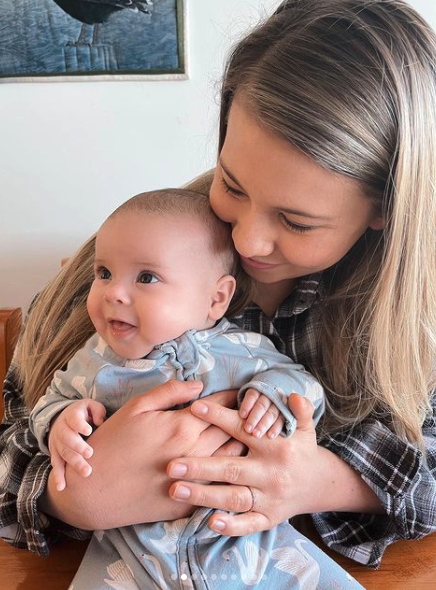 Bindi's return to social media comes after the young conservationist opened up about her "abusive relationship" with her grandfather Bob, saying he has "no interest" in spending time with her or her family.
Bindi made the painful revelation in a Facebook comment last month, after she wrote a touching tribute to her father Steve, husband Chandler and father-in-law Chris to mark Father's Day in the US.
When a fan asked about her grandfather, the 22-year-old did not hold back in her response.
"I really wish that my entire family could spend time with Grace," she began. "Unfortunately my grandfather Bob has shown no interest in spending time with me or my family.