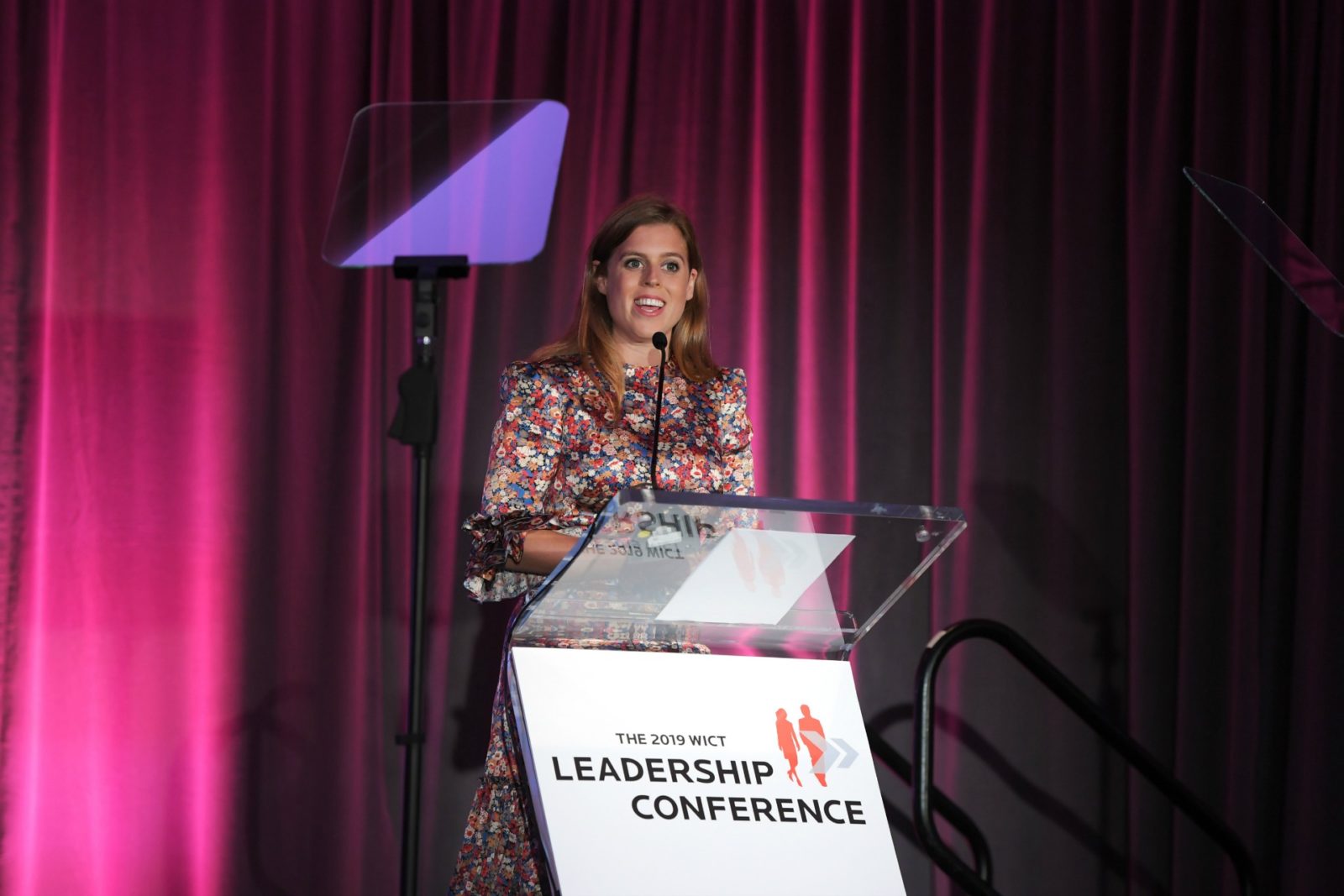 Beatrice was speaking at the event on behalf of Afiniti – an organisation that helps businesses improve the quality of interpersonal interactions. The Princess is the Vice President of Partnerships and Strategy at Afiniti and is responsible for the management of the strategic Afiniti partnerships as well as company growth through unique initiatives and client development.
The two-day Women in Cable Telecommunications Leadership event at the New York Marriott Marquis also featured an array of keynotes, panel discussions and breakout sessions that focused on specific career development topics. Beatrice's mother Sarah Ferguson took to Instagram shortly after the event and excitedly shared a snap from the audience of her daughter delivering her speech.
"So proud of Beatrice and her public speaking," Sarah gushed alongside the photograph, prompting others to praise the young royal.
https://www.instagram.com/p/B2hsbc7F4mn/
One person on Instagram wrote: "Both your daughters are lovely and an inspiration.. you both did a fantastic job bringing them up."
Another comment read: "Your girls are the sweetest. They both are kind to everyone and humble and loving. They deserve a better media coverage," while a third added: "Well done, Princess."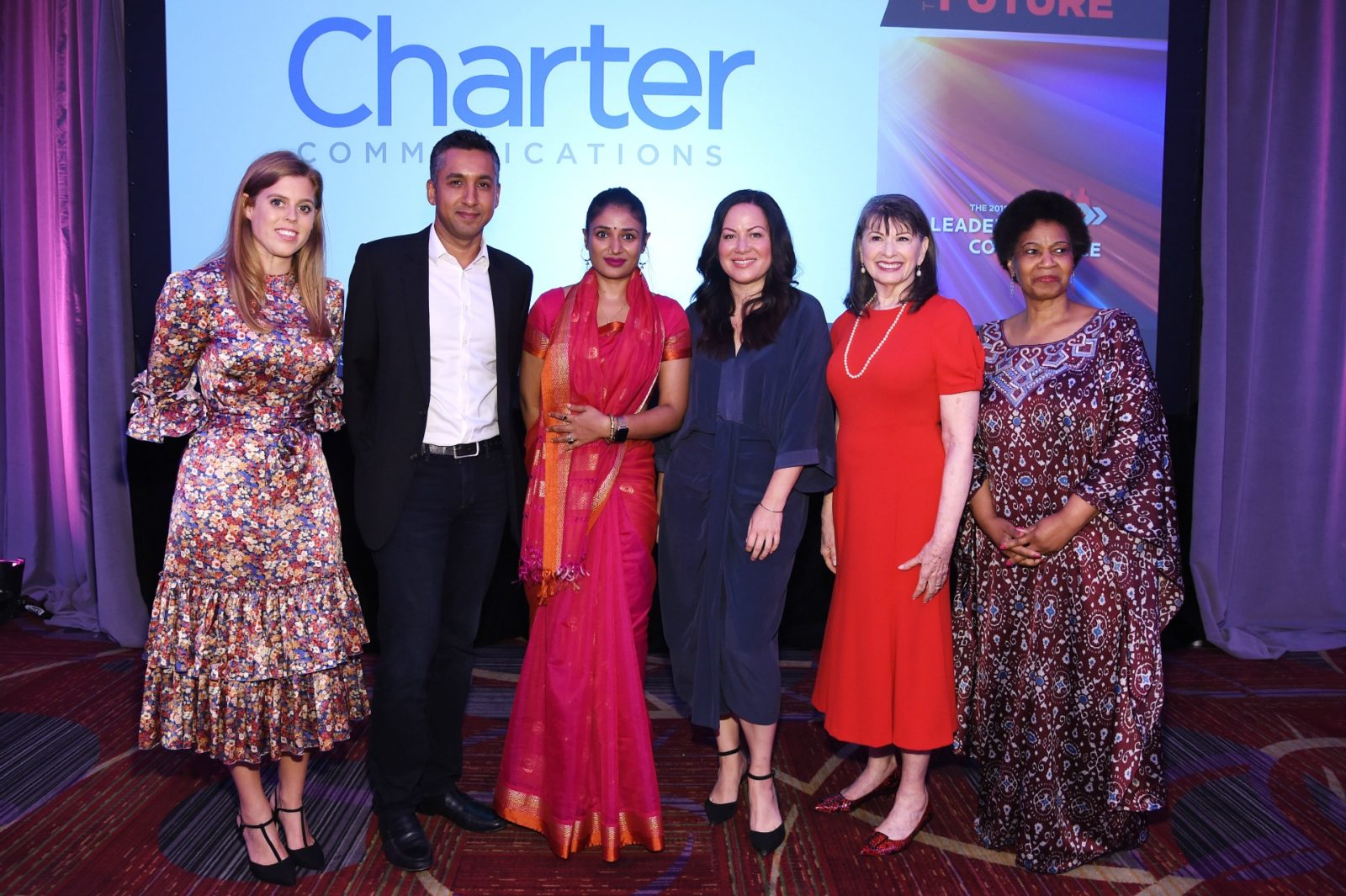 This floral number isn't the only stylish outfit Beatrice has been spotted in recently as, earlier this month, she attended the wedding of British pop star Ellie Goulding and Caspar Jopling. The star-studded wedding ceremony was held at the iconic York Minster Cathedral in York and Beatrice was easily one of the best-dressed there.
Proving her love of ruffles, the 31-year-old wowed onlookers in a stylish metallic green outfit with ruffles on the arms and skirt of the dress. Princess Beatrice wore a fashionable black headband over her straight locks, and accessorised with a green clutch bag, golden bracelet and black heels.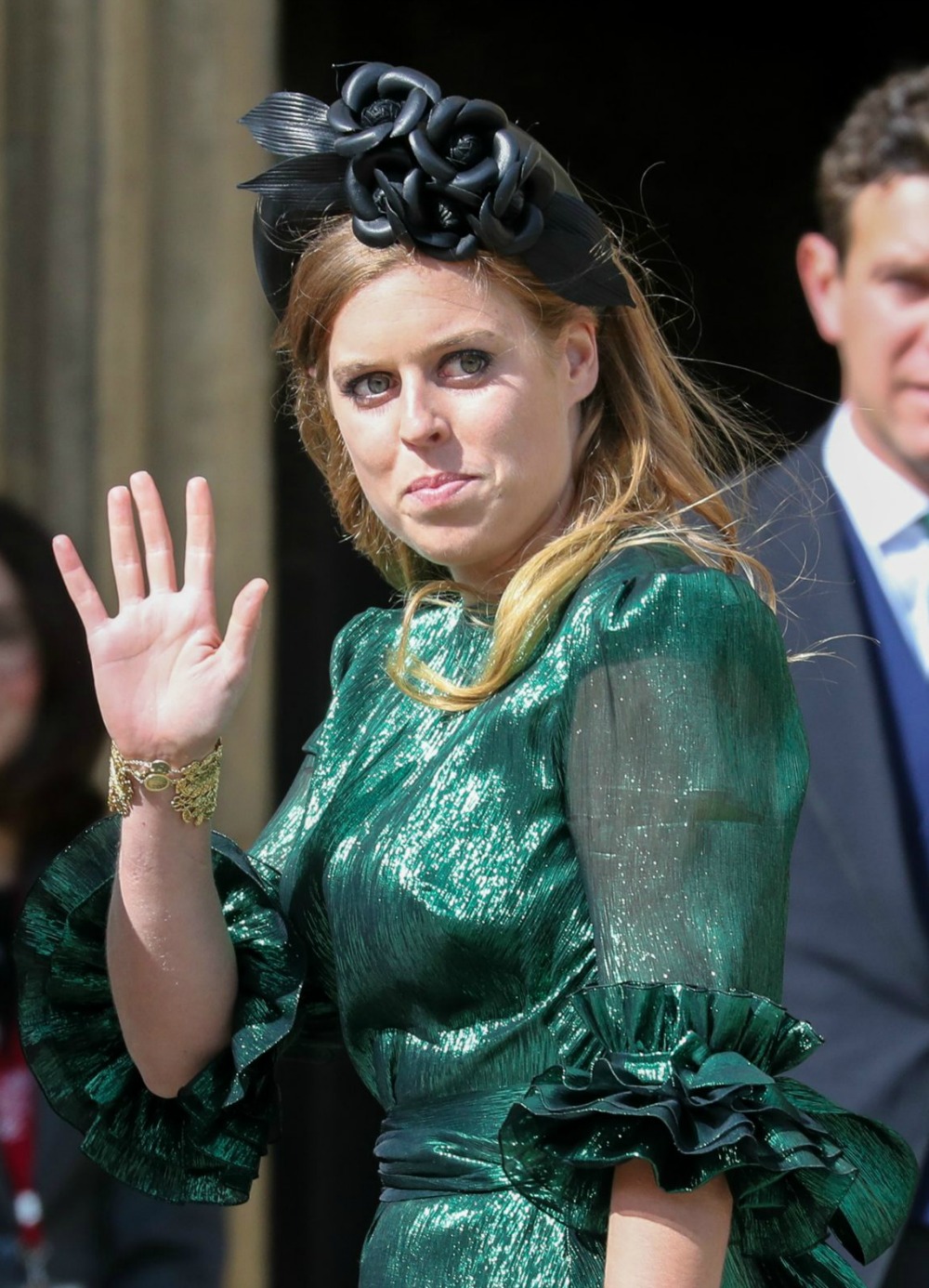 Of course, fashion has always been a big part of Beatrice's life and sister Eugenie recently poked fun of her sister's fashion choices when she was younger. Taking to her Instagram page, the 29-year-old shared an adorable photographer of the pair as teenagers in their pretty church outfits.
"Bea and I are laughing hysterically after contemplating what on earth was in our handbags that day going to church," she wrote. "We quite clearly are loving our full lime green and lilac suits!!
The shoes, the headbands… yes to the 90s."
https://www.instagram.com/p/Bz0hU6fFQLO/