Royal designer shares the secret of Duchess of Cambridge's style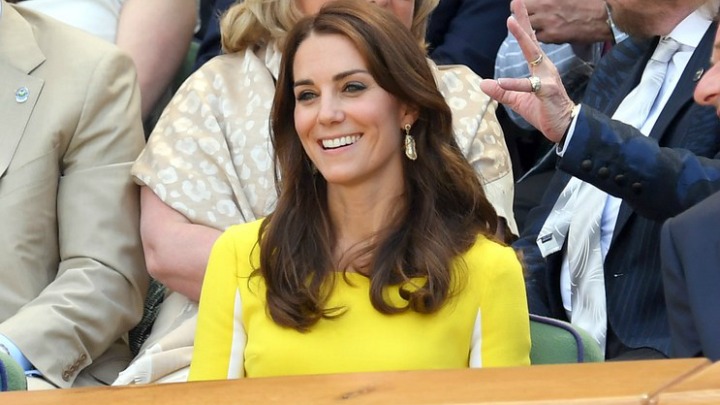 When Catherine, Duchess of Cambridge, began donning Emilia Wickstead's designs a few years ago, the New Zealand designer made headlines around the world. Like many before her, she learnt how to deal with the sudden influx of adoration and enquiry about her royal designs. 
In an interview with Hello!, Wickstead revealed that the secret to her brand's popularity is the old-world couture. 
"I gravitate to traditional styles but mix it with an element of surprise … the styling is what keeps a look fresh, youthful and fashion-forward," Wickstead says in the interview. 
The designer is also a big fan of "toe cleavage" – flashing a bit of skin rather than having a completely enclosed shoe. 
Ad. Article continues below.
"It's such an honour and a privilege to think [Catherine] would like to wear your clothing," Wickstead says. Now that she's based in London, she's started to consider herself a British designer, and is thankful that the Duchess of Cambridge continues to be a "great brand ambassador for British designers". 
Read more: Battle of the tiaras: Catherine and the Queen shine at royal dinner
Catherine has long been applauded by fans for choosing outfits that are available to the general public, though some designers can be shocked at the level of interest brought on by the royal family. Whether it's worn by Catherine, Charlotte or George, the moment one of the young royals appears in public, devoted admirers flock to the internet in search of its original designer, with many pieces often selling out in minutes. 
Wickstead's pieces are tailor-made, which means she'll probably have fewer hurdles than chain fashion brands when it comes to dealing with high demand. 
Ad. Article continues below.
Read more: Princess Charlotte steals the spotlight with adorable hand-me-downs
Post"The most wonderful thing about having a small business is that every person we dress gets a really intimate process," Wickstead says. She's also careful to keep her outfits dressy without being too overdone – exactly the kind of style Catherine has been showing off so well over the past few years. 
Read more: Duchess Catherine's stunning recycled outfit, three ways
"Doing something simple is so beautiful, but it's the hardest thing to achieve these days. I believe in shopping for investment pieces that are fashion-froward but have a classic element." 
Do you think this designer is on the mark with her comments about classic style?