Princess Mary steps out in a dress you might recognise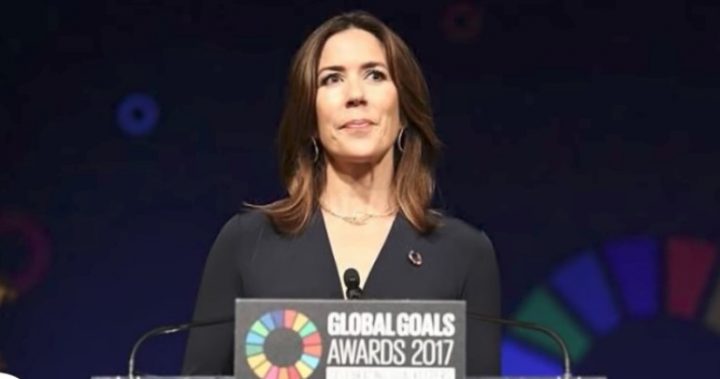 They're often compared, no doubt because of their beauty, shiny and luscious brunette hair, amazing sense of style, and of course, becoming royalty through marrying a prince, but now, they've even shown that they can pull of the very same dress! 
We ran a story on Princess Mary looking glamorous at the UN General Assembly yesterday, but didn't even realise at the time that it was a very special dress – possibly due to the lighting in these particular photos making it appear black!
Read more: Princess Mary looks picture-perfect in feminine, colour-block dress
Princess Mary has stepped out at an event decked out in the same dress you might recognise as having been worn by Duchess Catherine for her engagement to Prince William. Yep, all the way back in 2010 when she was known as plain old Kate Middleton, and not yet The Duchess of Cambridge. 
Read more: It was sleek neutrals all the way as Princess Mary hits New York
Ad. Article continues below.
It might not be this season's fashion, or even last season (or the season before that), but a beautiful dress will always be a beautiful dress regardless of how much time passes. And the navy silk-jersey wrap-style gown still looks stunning all these years later, albeit on a different royal stunner! 
And here's Duchess Catherine wearing the same gown, years earlier:
One beautiful dress, two beautiful royal ladies. 
What do you think of their (apparently shared) style?