AMA slams Pete Evans' 'ludicrous' new health movie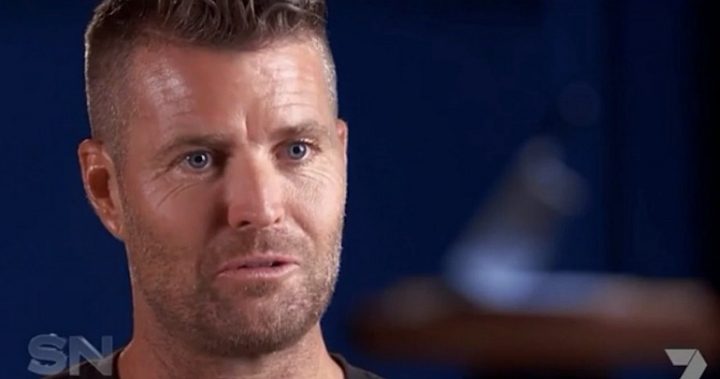 The Australian Medical Association (AMA) has slammed Pete Evans for promoting "utterly ludicrous, hurtful and dangerous" health claims in his new movie The Magic Pill.
AMA president Dr Michael Gannon and Evans' have been trading blows on social media since Wednesday with Gannon saying the celebrity chef is putting people in harm's way with unproven health claims and "pseudoscience".
"It's entirely inappropriate that a media personality claims any authority on speaking on health prevention," Gannon told Starts at 60.
"Doctors don't need to be told how to practice medicine by TV celebrities who engage occasionally in their fantasy world of pseudoscience.
"I think we all should stick to what we're good at. As a medical scientist and someone who is a constant consumer of evidence on health prevention, I'll stick to my expertise and I think television personalities should stick to their obvious talents in the kitchen."
Ad. Article continues below.
Evans' wrote a lengthy Facebook post on Wednesday where he called for Gannon to resign as AMA president.
"In our documentary 'The Magic Pill' we witness people reducing or getting off their medication completely with the help of their own professional medical doctors that are actually up to date with nutritional science (hint,hint.)," he wrote.
"Perhaps some functional medical doctors may want to bring Mr Gannon up to speed with the latest in gut health, auto-immunity and how a high carbohydrate diet is maybe not the best approach for people with type 2 diabetes and other health issues that pertain to insulin resistance."
Read more: Government announces 'revolutionary' new cancer drug
The Magic Pill has faced harsh criticism from the medical community since its release.
Ad. Article continues below.
The movie follows the lives of several people with chronic illnesses and claims to show them healing themselves through dietary changes and a holistic approach the health.
Gannon says he agrees with some of the dietary recommendations in the movie, such as eating more protein and natural foods, but draws the line at denying science.
"When people come out with outlandish claims about shrinking cancers with diet manipulation, about how sunscreen doesn't prevent skin cancer, about how fluoride doesn't prevent oral disease, and claiming vaccination isn't the triumph of the twentieth century, then I will be duty bound to speak up," Gannon said.
Read more: Common vitamin hailed for cancer healing properties
Ad. Article continues below.
There have been several stories in recent years about cancer patients who claim to have beaten the disease by switching to a raw, vegan diet.
In 2014, Gold Coast resident Kristine Matheson, who was 64 at the time, said she cured her advanced cancer without chemotherapy or radiation and used diet, meditation and positive affirmations instead.
Gannon says holistic health such as this can be effective, but warns against ignoring doctors' advice.
"Doctors are scientifically trained to keep their minds open to new possibilities and we are always interested in emerging evidence about nutrition and diets," he said.
"But [for Evans] to add this to the latest chapter of conspiratorial thinking that somehow the government, established science, the medical profession and the food industry are all in cahoots in a bid to convince people to eat more vegetables and grains is just plain silly."
Ad. Article continues below.
Mr Evans had not replied to Starts at 60′s request for comment at the time of publishing.
Read more: Liver cancer set to outstrip melanoma in Australia
What are your thoughts on this? Do you believe in a mix of holistic health and western medicine?