"We'd just like to say from the two of us how proud we are of all of you and how amazingly you are all doing under extreme circumstances," William said. "I know all of you see this as your job and you get on with it, but generally this is a different level and you guys are doing an incredible job.
"The whole country is proud of you, not just us, so thank you for everything you're doing and all the hours you are putting in."
Many people praised the couple for taking the time to make such personal calls, with one person commenting: "Lovely message … William and Katharine will make a wonderful king and Queen consort many years from now."
Another wrote on Instagram: "Thank you for saying it for all of us. We are indeed very proud of not just the NHS, but the medical systems in every country right now, battling to save lives everyday while risking their own." While another said: "Thank you, I'm working alongside the derby royal critical care and theatre team and its so important for staff morale to hear all the public support."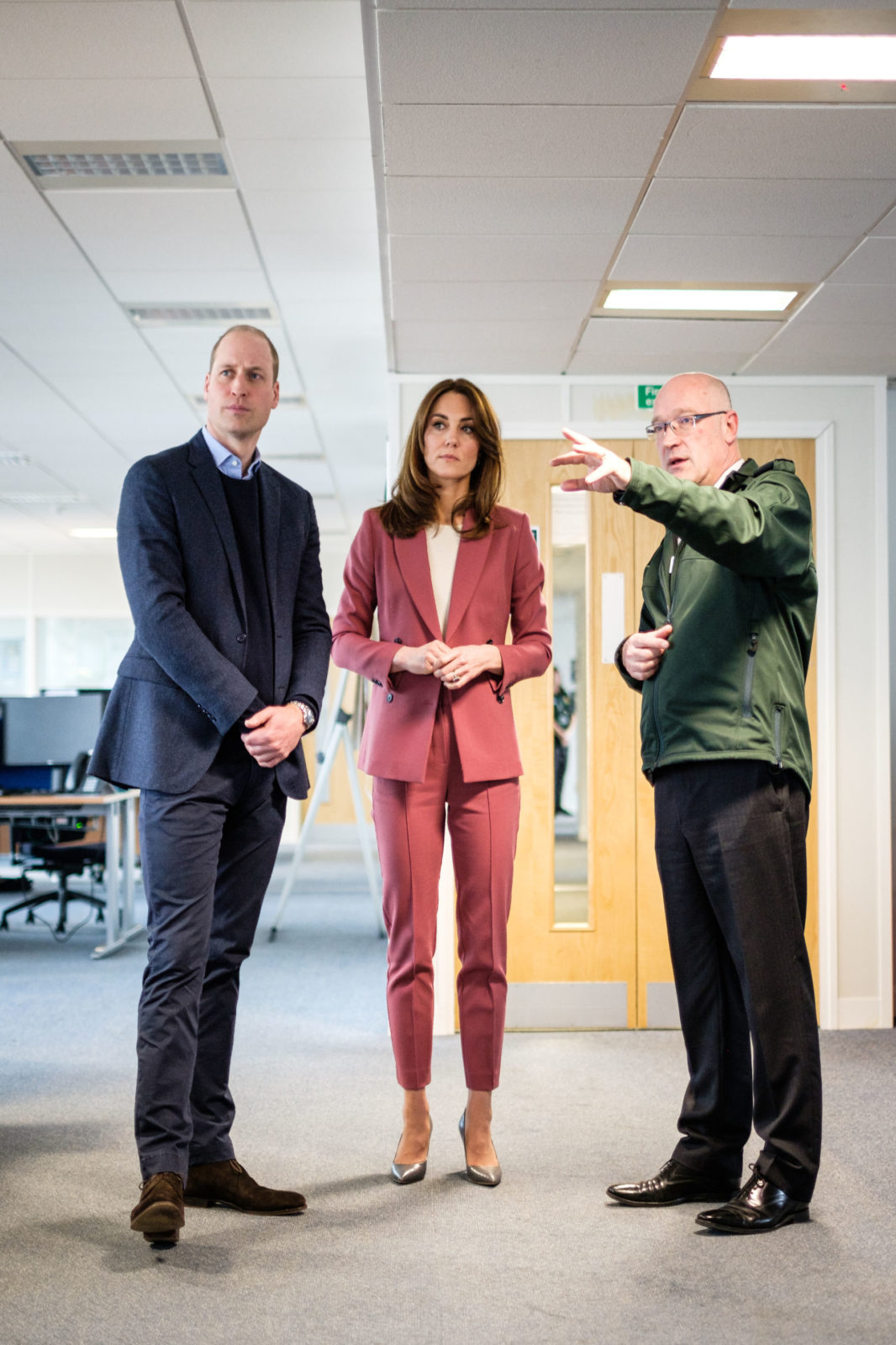 It comes less than a fortnight after the couple made their last public appearance, before lockdown restrictions ramped up across the UK, as they visited the London Ambulance Service 111 control room to meet staff who have been taking NHS 111 calls from the public.
Catherine and Prince William's visit to the key emergency service centre was kept secret from the public until afterwards, most likely to prevent crowds gathering in the wake of strict social distancing guidelines. And the duke and duchess looked uncharacteristically serious for the outing as they met with key members of staff and those dedicated employees handling the huge influx of calls from concerned people, as the number of confirmed cases of the virus continues to rise in the UK.
During the visit, Their Royal Highnesses spoke to staff members and the Chief Executive of the London Ambulance Service, Garrett Emmerson, about how they are dealing with the increase in demand on the NHS 111 service. They also heard about when members of the public can help alleviate pressure on the system by using advice available online at nhs.uk/coronavirus before contacting 111.
Speaking during the outing, William said: "Catherine and I were proud to visit staff working at NHS 111, to pass on our personal thanks, along with those of my grandmother and father, to staff working around the clock to provide care and advice to those that need it most."