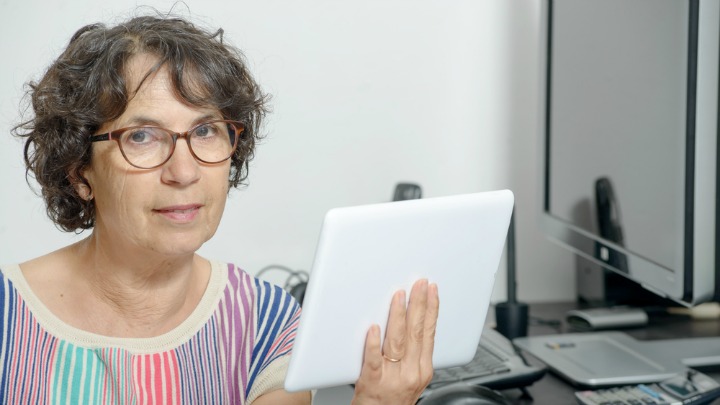 Everyone's life is different. Not only do we all experience different strains on our bodies but also on our mental states and sense of soul. Different people have easier or harder lives and jobs in relation to others that affect how you age.
If we're lucky we get to love what we do for a living. Perhaps you might not want to retire, giving up the skills you've spent a lifetime acquiring and have a sense that you still have so much to offer to the world. Maybe you'd be quite bored not working.
With people living longer, retirement ages are edging higher and governments are drawing back old-age pensions and medical benefits for senior citizens. Because of this, we often need to work longer to make enough money to live a good-quality life in our later years.
In 2015, Florence 'Seesee' Rigney was declared America's oldest working registered nurse. She'd spent over six decades working in hospital operating theatres rooms and at the age of 90, she still worked two days a week. She had no plans to retire because she'd just completed her CPR update.
The obstetrician and gynaecologist Dr W.G. Watson was America's oldest practising physician, still delivering babies and making house calls to his patients at 100 years old, before his death at 102 in 2012. His patients spanned five generations and he delivered more than 80,000 children.
Irving Khan was a broker on Wall Street during the great economic crash of 1929. He saw a situation where shares could double or halve in value within a couple of days. He developed the field of value investing where stocks are studied very carefully over a long period of time before purchase, which the successful financier Warren Buffet followed. After founding the billion-dollar Wall Street brokerage house of Khan and Sons, Irving continued to work in his New York office three days a week until he was 109 years old.
Going to work provides an important social aspect in that colleagues, some of whom become friends, form a large part of your life and give you social exposure that you might not be getting if you've shut yourself away, waiting to die. I know I love going to work and meeting people each day. It feeds my soul and keeps me in my heart space.
Agnes Zhelesnik started working five days a week as kindergarten teacher at the age of 81. She'd been a homemaker her entire adult life and then spent years playing endless games of bridge until her husband died and she got a job. In January of this year, aged 102, she was still working 35 hours a week, teaching young children at a private school in New Jersey how to cook and sew.
Another example of the benefits of interacting with others through work is Loren Wade, 103, who still works at Wal-Mart in Kansas in the US five days a week where he waters plants, greets customers and runs the cash register. He tried retirement in his 60s but grew bored, so applied for the job at Wal-Mart in 1983 where he's remained since.
Hopefully by the time you've reached 60, you've worked out that time is very precious and perhaps you want to make money by doing something you really like, rather what you might have to do to make money. It doesn't really matter what work you do, as long as it makes you happy.
What about you? Are you still working? What do you love about it?
Comments