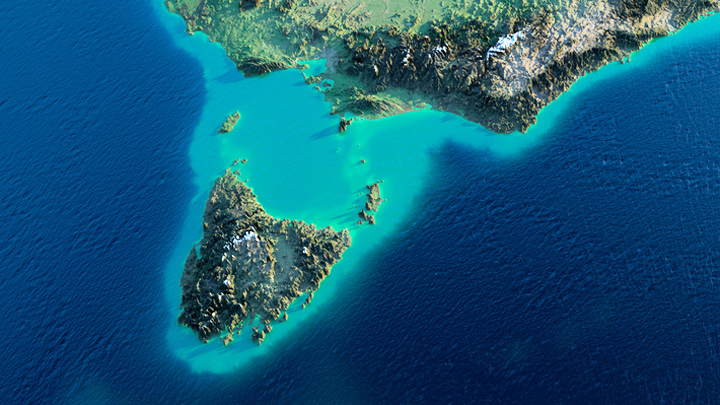 Ever-hopeful eyes look to the heavens for rain. Even as I write this and peer at the darkening noonday sky to the west, I fear we will receive little more than promised. There are many parts of Australia worse off than us in terms of total rainfall – or, more correctly, lack – but our plight is a little different.
First, an admission: Tasmanians are not as clean and green as we may wish to be, nor yet have you think. How so? Isn't that the image we project to the world at large? Isn't it a reasonable perception? It's one we've been careful to cultivate over a long period. Why, then, would I try to say otherwise?
In fact, it has less to do with us as a people or as a state than with long-term weather patterns. Through great foresight or plain bloody-mindedness (it's still conjectural) our forefathers dammed rivers to create massive water catchments. It is the stored energy within these, released through penstocks and powering mighty turbines, that generates Tasmania's electricity.
Contextually, Tasmania's Hydro is Australia's largest water manager. By a long way. On average, the quantity of water flowing through our power generating turbines is over 15,300 gigalitres per annum (a gigalitre is 1,000,000 litres). Next is Murray/Darling irrigation at some 6,600 gigalitres. While ever we maintain a reliable average rainfall, there will be no problem producing our energy needs. But that, now, is not the case.
Water storage can be increased or maintained by one means and one means only: Rainfall in the catchment areas.
As an island in the Southern Ocean, with 15,000km of open water to our nearest neighbour to the west, Argentina, with the constancy of the Roaring Forties winds and the mountains on our west coast, rainfall should be no problem. Those winds bring moist air with them; it hits the mountain ranges, elevates, forms cumulo-nimbus clouds, then precipitates. Every schoolboy knows that.
Ah, but he also understands the inverse.
Climate change has certainly impacted our weather patterns in recent times. Even with intensive cloud seeding, rainfall has become less, with dam storage levels resultantly lower. This year, additionally, and without getting too involved in technicalities such as Southern Oscillation Index and El Niño (both of which should be well understood but are probably not), weather patterns and rainfall changed more than ever. SOI and El Niño basically cause a reduction in rainfall through all of South East Australia, Tasmania included.
Winter brought lower than average falls but Spring has been especially harsh. September was low, too, and October, for most of the state, recorded the lowest rainfalls ever. Launceston, for example, got 0.6mm for the calendar month. November, with little more than patchy showers, has done nothing to reduce the shortfall. Tasmania's water storage levels are down to around 26% capacity and falling.
Despite other measures – a 'relatively clean' natural gas power station, wind-powered generation, many homes equipped with PV arrays – much of Tasmania's power needs must now come from mainland stations that generate power by burning dirty brown coal. This is supplied through the 290km Basslink cable running under Bass Strait between Gippsland and George Town. And therein lies the nub: We are at the mercy of climate change and thus exacerbating the problem by burning brown coal for power. Every time we flick on a switch, we contribute to global warming and, perhaps, even less likelihood of rain.
Wind power and solar power are helpful but will never provide all our needs. We don't have the thermal opportunities of Iceland. There are other forms of power generation are available, with widely varying levels of efficiency. As an island and surrounded by restless seas – the one true form of perpetual motion – we need an efficient and practical wave/swell/current/tide-powered generator. Perhaps it's time to embark on a new career, hydrodynamics!
In the meantime, hopeful eyes continue turning to the western sky…
UPDATE: A breakdown in Basslink on 20 December cut the supply of power from the Victorian grid. The fault, around 100km off the Tasmanian coast, needs a ship from Noumea capable of lifting the cable from the sea floor and a specialist repair crew from Italy to perform the splicing operation. Basslink hopes to complete repairs by mid-February. Tasmania's Hydro storage levels at the end of December stood around 24%.
Share your thoughts below.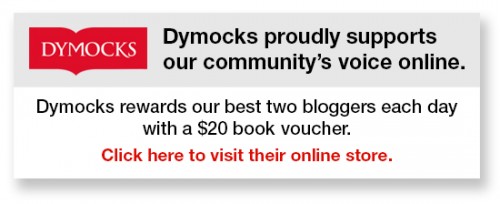 To write for Starts at 60 and potentially win a $20 voucher, send your articles to our Community Editor here.
Comments