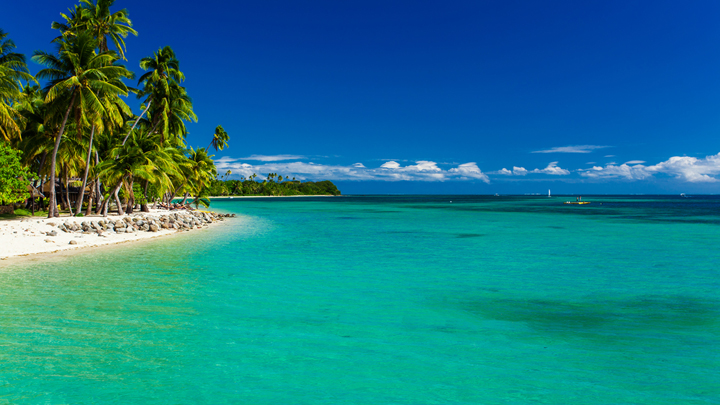 Hello Sixty Somethings. Yes, I'm back. Christmas has come and gone and we are in to 2016 which like many of you I am hoping is an improvement on last year. I hope you all had a great Christmas.
Fiji – what can I say. You live and learn. I was so looking forward to my trip to Fiji. The plane trip with Jetstar to Sydney was great and they had upgraded me to row one so my trip started off beautifully. The flight attendants were wonderful. Then onto Fiji Airways – what an experience. It was smooth flying all the way and something to look forward to on the return trip. Then we touched down in Fiji.
Although I had expected the heat, walking through the cement tunnel still in construction with no air at all took your breath away. The taxi drive to the "resort", and I use this term loosely, was interesting if nothing else. It was dusk and still so hot with no breeze to speak of. The driver was chatty and willing to give me a history lesson on the huts in the shanty towns we were going through.  The poverty was obvious. It was about 30 minutes to the Anchorage Beach Resort and we seemed to be getting deeper into poverty stricken Fiji. Stray dogs crossed the road intermittently and locals called out and waved.  
I was a little worried about location but still excited about my adventure. We made it to the place of my five day stay. And the guard at the boom gate smiled and waved as he pushed the pole, complete with a very large brick for weight tied to it, up in the air and let us through. This should have told me something. After agreeing to call the driver the next day if I needed a tour I headed up the steps to reception. This was interesting: here was this big free standing room, for want of a better description, standing on its own on a slight hill virtually in the middle of nowhere. It consisted of a wooden floor covered by a high ceiling. It had a desk which housed a computer in the corner which I was later to learn was the advertised "internet cafe" that had not been working for some weeks.  At the long reception desk was a lovely Fijian lady who welcomed me and took my name. This lovely lady proceeded to tell me that a man would be there shortly to drive me to my room. 
I was driven down a very steep hill in an old grotty combie-type van to my room. This villa (as they called it) was supposed to have no stair access as I have trouble with stairs and was supposed to have ocean views and spa. The only access to the villa was up a sloped path with stairs to the door. 
After the young and personable man left I looked around. It was very spacious with high exposed beamed ceilings, a separate bathroom and the rest consisted of a king bed with sitting room furnishings. The bed was fine, but all furnishings were very old but found out later that they recycle everything in Fiji. The many windows boasted slats, most of which did not open or close properly. There were two ceiling fans and an air conditioner. The fans were on and I immediately turned the air conditioning on and up. I knew I would have a little trouble with the heat as my chronic bronchitis reacts to humidity but I was prepared. I was disappointed in the villa as it was obvious the photos made it look much better than it actually was but still I was not deterred and opened up the front to see my outdoor spa and then what I had imagined would be the beautiful crystal clear waters of Fiji. The spa was set deep into the decking with nothing to assist you to lower yourself but I figured it would be the getting out that would be my problem. In the night light I could see that the spa was very dirty. I could also see the dirt road we had come down to the villa and what I couldn't see was the ocean.  
I awoke after a reasonable sleep and was full of enthusiasm. If the inside of the villa was not exactly like it was advertised, I could live with that as long as the rest was good. The entrance to my villa had sweeping views of a construction site. What is it with Fiji and construction? It is everywhere. Upon investigating the spa and front of the villa again, I realised the spa was extremely dirty. I was so disappointed. The inside of the villa was comfortable even if not up to Aussie standards of clean and certainly not what I was led to believe. Oh well, maybe they had given me the wrong room as I know I paid extra for an ocean view room.
I went to find the restaurants as the resort boasts two restaurants and two bars. The staff at the only restaurant in service (which was still further down the dirt road) were lovely. Sitting outside while eating a light meal and lots of fruit, I could see the ocean! It was dull and grey and looked more like a mango swamp. I found out also that the other restaurant and bar were closed for – you guessed it – renovations. This had also taken out the second pool. So this meant all guests had one pool, one restaurant and bar, only about eight day beds and guess what? There was nowhere here to swim in the ocean. What could I do but hope my room was a mistake and see if I could make the best of a bad situation?
My villa was the best in the resort, I was told. No, they didn't need to advertise that you couldn't actually swim in the sea or that half the place was closed for renovations. There was no excuse for the ocean view which I paid extra for not being there. The "new "apartments that actually had an ocean view were probably no better off than me as it was not a good ocean view but they did have a view of the pool, so that was something. According to some of the guests though, the hot water was cold the whole time of their stay. I did get the spa cleaned (on the third day) but there were awful red marks on it no-one could explain so I gave it a miss. 
Later that day, I booked a tour to Beachcomber Island for Christmas Day. 
Tell us: Have you been disappointed like this?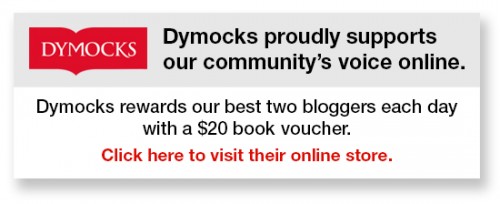 To write for Starts at 60 and potentially win a $20 voucher, send your articles to our Community Editor here.
Comments