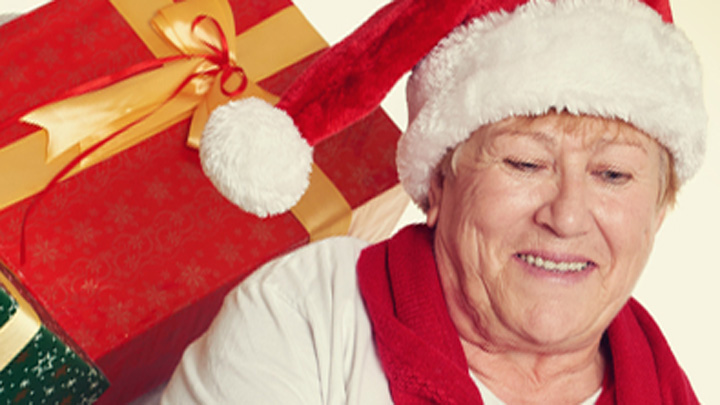 As a sixty something single female who has always thought I have kept up with my ageing, I was quite surprised to look in the mirror this morning and see someone I didn't recognise, looking back at me. I have never felt my age. I dress in clothes my mother would probably say that makes me mutton dressed as lamb. My original red hair is now going a yucky yellow so I try to keep it dyed a nice red. I am not in a size eight anymore but I am about 20 kilos lighter than I was five years ago and I keep as active as possible. So why today did I see an old lady staring back at me?
I have always believed that if your smile doesn't reach your eyes then you are not truly smiling. I think it would take a lot of effort to get my smile right up there. I don't know that I can bother with that effort right now. As most of you know, I am a product of a messy divorce which left me broke and losing my home. However I had my kids. This was the most important thing to me. My sons had friends that always dropped in or messaged me to make sure I was OK. Some of these young men and women had spent many many hours at my home and I always prided myself that I was the mother who picked up all the kids when no-one else would. I was the mother they felt comfortable coming into my bedroom at midnight or later to discuss something or just say hello. I was the mum who took in the kids that had nowhere to go. I loved the fact that the kids trusted me and even better, relied on me and seemed to love me. My youngest son used to say that all his friends loved me. What more could I want.
Now, not only have my kids decided I am too much of a bother, but the kids who kept in touch with me, even just a couple of times a year, have ceased to have any contact. I know you will all say that they have their own lives and I know that, but it still saddens me. As I look in the mirror, I realise there is only four weeks to Christmas and this will be the first time I won't hear from my boys. This will be the first time I won't have a "Merry Christmas" from one of their friends or one of my boys at least spending some time with me Christmas Day.  
I used to love Christmas. This year, as someone aptly put it, I am running away from it – I have booked a few days in Fiji. Wow, some of you will say. Some of you will think and no doubt tell me, that I should think myself lucky. Well don't get me wrong, I do think it will be great. My first time, at age 62, on a holiday alone, just for me. I couldn't bear the thought of being so close but so far from my son, so Fiji it is. Now that should bring the smile right up to my eyes, but it won't. You see, I would give my trip away to have my sons talk to me, to tell me they love me and for just one of their friends to remember me. 
So for now, I guess I will have to settle for the smile not quite reaching my eyes. I will look at myself and the wrinkles will seem more and deeper, but I will get through this day and tomorrow I will pick myself up. I will remember all of those out there who will spend Christmas alone this year and can't go to Fiji. I will remember that there are people way worse off than me and I will make sure I spare a thought for them at Christmas. I will live in hope that by next Christmas the smile has reached my eyes. I will try not to mourn the loss of friendships and love from my children and others and I will just have to get on with it. I will enjoy Fiji because I don't want to be sad and most of the time I know I'm not old. I will savour every moment and write it all down for you all when I return.
This will be my last blog for the year, but I will continue to read yours and enjoy everything SAS has to offer. I look forward to looking in the mirror in 2016 and seeing a young 62 year old spunky lady looking back at me. Enjoy the rest of the year, sixty somethings and if I get caught up in my own little world I wish you all a very Merry Christmas and if you know someone spending Christmas alone, pop in or call them and let them know you care. 
Share your thoughts below.
Comments