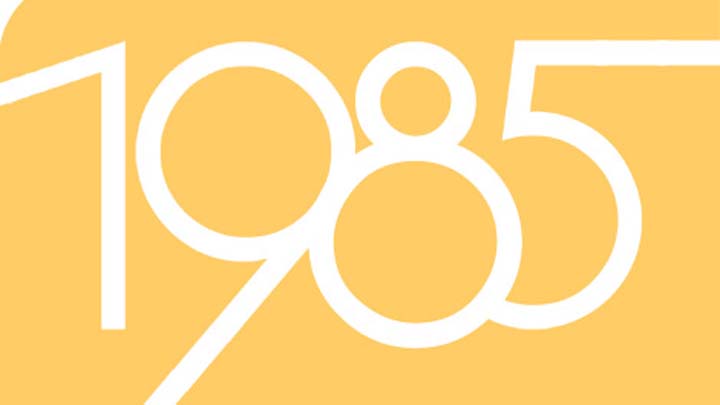 30 years ago, stories of tea at the Dorchester for three pound fifty, and seeing Charlton Heston in a play in the local theatre in Bath. What were you doing 30 years ago? Having children, working, travelling?
We were then living in Bath, the five story house built in 1700, divided into apartments; we had the ground floor, and a balcony at the back looking out over the lovely city and trees. Our children had almost all flown. One in Australia, a daughter living in a small town with her husband, and the youngest a stonemason about to also emigrate. My parents were becoming frailer and this was a concern, tried to support them, they came for meals on Sunday and we sent them money of course.
Here are some excerpts from my 1985 diary:
9th January 
"Freezing weather, the pavements are like glass, dare not wear boots. I nearly fell, snow still falling and inches deep. But later looked at lovely winter landscapes in the park.

"A trip to London with our daughter. Harrods and the Dorchester".
5th February
"Got off the bus and were in Park lane at 10.30. Taxi to Harrods cost two pounds. Went to a rather crowded 'Bridal Show'. Italian meal for lunch, then took a tube to Covent Garden. Walked from there to Selfridges, and then thought we would indulge in afternoon tea, Three pounds fifty each. At the Dorchester!

"We only just had enough money for our tea I remember, both counting out the change.
14th February
"Went to a play at the Royal, first act nearly ruined by the noise and draft from the air vents. Charlton Heston was good but so were the others in the play. Most of it was set in the court room (Caine Mutiny). Freezing outdoors tonight, we slipped and slid as we walked to the theatre"
I catered for parents and children and friends and loved cooking so the diary has many meals listed. This was one for our anniversary.
"26 years married, spent a fair time cooking; did a grapefruit starter, chicken with garlic and herbs, petit pois, carrots, corn, sauté potatoes, baked onions; We had a sherry with salami for a an entrée, after the meal did whisky pancakes, then a 1964 Rioja"
I worked in a very old department store selling ladylike clothes, very elegant, but also a very cut throat environment. We were cheek by jowl with another ladies wear department, and the competitive streak was alive and well.
"Work was quite busy, we sold about 1000 pounds, and we are within 2000 of our target, which means we will get our bonus… "The Witch of Endor" in the next department was dreadful. Evil, full of nastiness, finding fault with all we did, interfering, trying to upset us. I sort of feel sorry for her a very frustrated woman. Had some strange customers today; one buying a black skirt because her sister was very ill"

"Yet another told me she was buying black because her brother had taken to his bed. Another man nearly hit me because we didn't have a heavy tweed suit! Another asked to "borrow" a scarf from our display for the weekend. All human life is there. I sold the most today, nearly 600 pounds".
Because I was part time only got paid about 27 pounds a week! Not a lot for the hard work dealing with stock, and serving difficult customers.
4th April
We started thinking about Australia. If we did move it would get us out of the rut, make new friends, take up new interests. With two boys and my brother and cousins there it seemed a good idea, so we planned a holiday for March 1986. That was the start of a new direction for us, it took another year but we got the holiday, and then decided to move in 1987, for good.
The holiday in 1986 was planned and organised when we found out my father had terminal cancer, he told me to "go and see your boy and your brother". But sadly we had been in Australia only three days when he died. The journey home was harrowing. Another story and a very sad one.
But I look back on 1985 and realise what a very good life it was in some ways. The next year I took on the challenge of study and worked at a hospital as an assistant to the occupational therapist, I began a year-long course which ended just before we flew to Australia, and meant I was able to work when we arrived finding a job within a few weeks.
Footnote: the diaries are an amazing revelation, so many things I had forgotten! Might look up 1975, and 1995 next.
Tell us, do you have a diary? What would your diary from 1985 have said?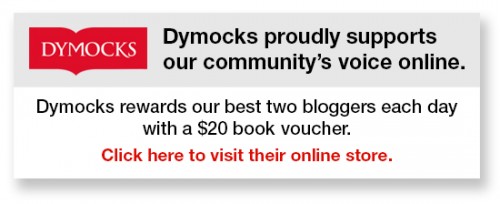 To write for Starts at 60 and potentially win a $20 voucher, send your articles to our Community Editor here.
Comments