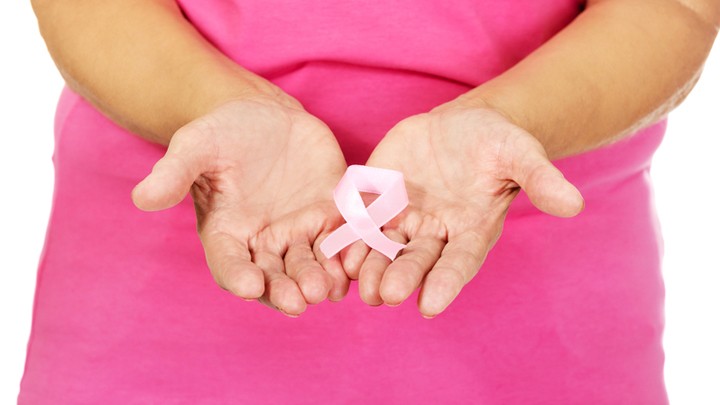 "I have decided to end my 'battle' with breast cancer. Now, don't get too alarmed – I'm not about to top myself. I've just decided that me, and my body, have done all we are capable of in dealing with this disease.
It all started in late 2014 when, by chance, I felt a small lump in my right breast. Blood tests, ultrasounds, biopsies all confirmed that I had cancer. I had a lumpectomy and removal of the sentinel lymph node; pathology was good – cancer was confined to the lump. 16 consecutive days of radiation followed and then 5 years of hormone therapy was recommended. Well, the radiation left my breast looking and feeling like an under ripe rockmelon; the hormone therapy resulted in the recurrence of 'hot flushes' and joint pain, and thanks to both treatments, an overwhelming feeling of constant 'tiredness'. After 4 months, I gave the hormone therapy the 'flick' as it was making the 'daily grind' even harder.
In July 2015, I broke my ankle – now that didn't help the 'cause'; and in early December, during a follow up ultra sound and mammogram, another malignant lump was found – this time in my left breast. Given the radiation damage to my other breast, a mastectomy was recommended and carried out on the 22nd December, 2015. The pathology (plus full body CT and bone scans) was the same: follow up treatment was trying a different hormone therapy. Two weeks down the track the hot flushes were back; joint pain, vaginal thrush and pain in my right kidney area that had me calling an after hours doctor!
Now, it has to be said, before the cancer 'trip', I already had enough to contend with. Three bulging discs in my lower back; sleep apnoea; COPD (oh, let's not forget the second bout of 'treatment resistant, severe clinical depression' that occurred in late 2008).
At this point in time, I have come to the conclusion that, in terms of the cancer, I've done my bit! My immediate priority is maintaining my 'mental' health; accepting that cancer will no doubt get me in the end (as none of the treatments are a 'cure') as it's likely it will metastasise elsewhere in my body. Up until I made the decision to 'end' my battle with cancer, I felt like I was just 'waiting to die' and that's not a nice feeling. Now, I will just continue my life (in whatever incapacitating, ageing process that may take); enjoy the good times with family and friends; and hope like hell that the government passes a Bill on voluntary euthanasia!
Have you ever felt like Sue?
Comments