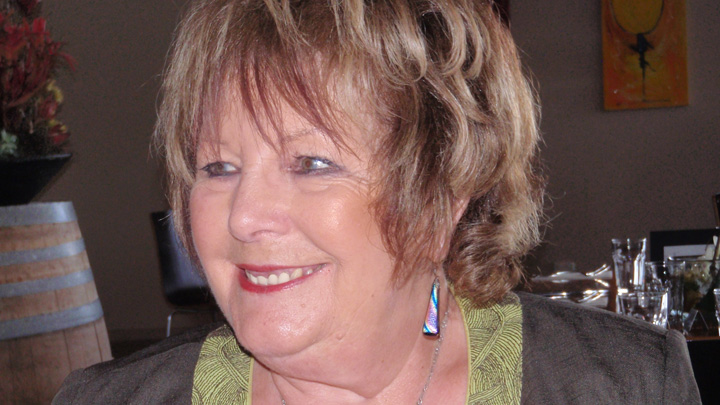 Split personality syndrome. I know I am about 6 different women rolled into one rather scary package. The personalities have evolved. Because we have lived in so many different places, done so many interesting and challenging things, it changes us.
At 17 I left a job I hated because I did not have the courage to ask for help, I was shy and scared of everything. Oh, if only I had the strength I have gained now, how different it would have been. I worked in a bursar's office then in insurance as a typist, and hated both jobs. We lived in Bristol UK.
A new woman emerged at 18 when I plunged into a job my mother disapproved of, I started training to become a nurse in a mental institution – well, that was what it was called then. I had found my strength, I was good with people, I could care for them, I could understand their struggles, all was going well I was passing the first exams easily, a year into this I met my husband to be. New start again. I fell hook line and sinker, and he told me he had been offered a job in New Zealand.
Jacqueline mark 2 – I was a young bride off to New Zealand, I had no idea what I would face in that first year. I became ill just after we arrived, having picked up TB when I nursed on an open ward. I recovered after eight weeks in hospital. When I was at last at home I decided no more waiting I would grab life and that was when we had our first baby. I was becoming stronger as I coped with so much alone. 12,000 miles from my family, I just had to get on with it. I was nearly 21 when Kerry was born. I am sure I made mistakes, but I was a simple barefoot mother, I did what I felt was right, the first three years we had already two children and a third on the way. Against the advice I might have had if I had listened the children were fine. I was becoming more assertive, but still had a long way to go. Returning to England just before the third birth. I had no idea just how horrible the next couple of years would be.
Mark 3 personality was forged by the hardships we faced – my Dad went bankrupt, my husband's father died of cancer, we had no money and few possessions, I was 25 and life was tough. Three children under four, still waiting for a washing machine that first year or so. I sometimes see a girl who lives here, she has three children and looks as 'devil dragged' as I was. I feel for her.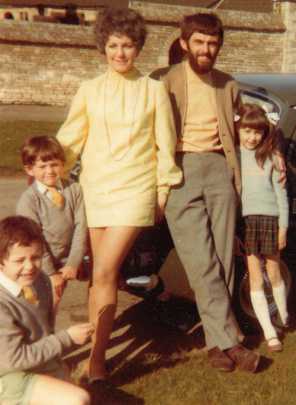 Mark 4 was a whole new ball game: I found a place I loved to live, a Wiltshire village became our next home. My husband started a business. While I worked as a nurse, doing two nights, then as a waitress, also in a chemist's shop; later in several local bars, always working around the needs of the children. We had a better standard of living, we had parties and life was fun, I wore mini skirts and felt I had at last found my personality, I didn't realise I was so brave, and that I could enjoy life this much. We took holidays inviting all the family to share with us. Happy times on quiet sandy beaches on the North coast of Devon. I was cooking for 10, but was completely content. Our living standard and the business both improved. The children went to college and then all were ready to fly the nest about the same time.
Personality 5 was when we had time to ourselves, holidays alone on beautiful islands off the coast of Spain, weekends in Paris. We had moved to the city of Bath, and I worked in retail fashion for a while, finally deciding to return to a caring career. I did a course as an occupational therapy assistant and I was confident, and seemed able to deal with anything.
Just as well too! As my sixth persona is as an Australian, I love it, have lived here since 1987, and took easily to Australian life, I worked within the first two weeks, caring for Jewish elderly at Monefiore, then as a carer for dementia client's in the Chelsea area, in fact I worked until I was 70, winding down slowly to just working in a nursing home locally, doing activities for a few days a week. We now live in Gippsland, and I love the people and the place. We are no longer well off, quite the opposite, but I find the important things are friends, environment, and contentment. I have all three.
Who are you and have you changed over the years?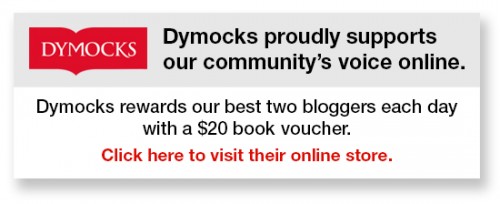 To write for Starts at 60 and potentially win a $20 voucher, send your articles to our Community Editor here.
Comments