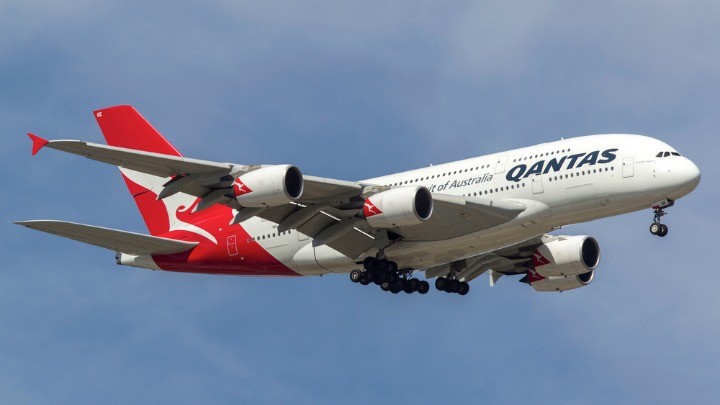 Qantas is an airline in which we can take great pride. You will recall my blog a few weeks ago about its enviable safety record. The Flying Kangaroo has not suffered one fatal accident through its years of jet flight. All of this has to do with exceptional maintenance and aircrew and flight crew training.
Back in the early days flying less reliable aircraft and, by world standards, over great distances, Qantas did better than almost any other carrier. Even through the Second World War, with everything that might go against them, their record was remarkable.
In this article, I want to describe an operation relatively unknown back then, for reasons of military secrecy, and little known even today. It deserves better…
With the fall of Singapore, Japan controlled the Indian Ocean. This was a major problem not just for our security but for communication. Singapore was an essential base on the London – Darwin route and, with it now unavailable, Australia had no direct aerial connection with the 'Mother Country.' Discussions were held between Imperial Airways (BOAC), the British Air Ministry and Qantas. Hudson Fysh, one of the founders of Qantas, mooted a plan. His proposal was to fly non-stop between Perth and Ceylon, but a very special aircraft was a necessity for a flight of such length.
In 1943, the British Government persuaded the Royal Air Force to supply Qantas five PBY Catalina flying boats. They required extensive modification to perform the huge task required of them, the ability to fly 3,520 miles (5,630 km) nonstop. To carry enough fuel for such a journey, additional fuel tanks and pumps had to be installed, meaning surplus weight such as guns, ammunition, radios and armour plating had to be removed. Even then, weight remained such a factor the aircraft were able to carry only three passengers and 150 lb (68 kg) of mail and despatches.
So heavy were the Catalinas that, should they lose one of their two engines at any time in the first ten hours of flight, they would be unable to maintain altitude and the captain would have no option other than to ditch in the open ocean. This was an eventuality fraught with extreme danger, especially at night. By the grace of God and impeccable engineering it never happened.
Qantas – already familiar with flying aircraft long distances over the sea, after ferrying Catalinas across the Pacific from San Diego to Australia for their own services – accepted the role of developing the route. The Indian Ocean crossing was then, and remains now, the longest non-stop regular passenger flight ever attempted over open ocean. For security reasons, radio transmissions were not allowed (and the radios were removed, anyway), although one brief Morse transmission was allowed for a midnight weather forecast.
Celestial navigation was used for all flights. Whimsically, Qantas named the five planes for stars used in navigation, Altair Star, Antares Star, Rigel Star, Spica Star and Vega Star.
A senior, highly experience captain, Russell Tapp, undertook the first flight, departing the Swan River on 29 June 1943 for Ceylon's Koggala Lake. The Catalina, a huge flying boat originally intended for long range maritime patrol duties, proved up to the task. A slow, lumbering type with a heavily laden cruising speed of only 108 knots (200 kmh), the flight duration, dependent on wind speed and direction, would be some 28 hours. In fact, one flight, into continuous headwinds, took 32 hours and 9 minutes.
Between Captain Tapp's original flight and the last, just over two years later on 17 July, 1945, 271 crossings were successfully completed, without loss of life. Top secret, and carried out as a civilian operation with civilian pilots and crew, Qantas provided a service by which urgent war freight, priority passengers, both government and military, and confidential mail and microfilm could continue to move back and forth. This provided a crucial contribution to the war effort.
Passengers who took the journey became members of a unique club. Because of the flight duration (at least 28 hours), they flew through two sunrises. Each was granted membership of 'The Rare and Secret Order of the Double Sunrise.' An illustrated certificate with dates and times was prepared and presented as proof of the rare event.
Hudson Fysh was devastated at the end of the war. Those five faithful Catalinas were scuttled at sea because of Lend-Lease agreements. As he said, this was "…a dismal fate for those splendid boats which, for two long years, saw us through our most hazardous operation ever, without accident or mishap of any kind."
What a shame at least one could not have been kept as a memorial to these incredible men and machines…
Tell us your thoughts…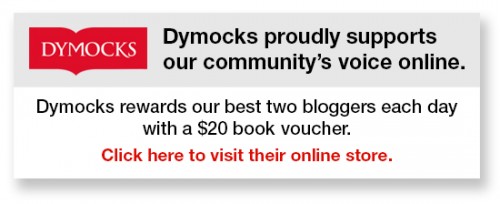 To write for Starts at 60 and potentially win a $20 voucher, send your articles to our Community Editor here.
Comments