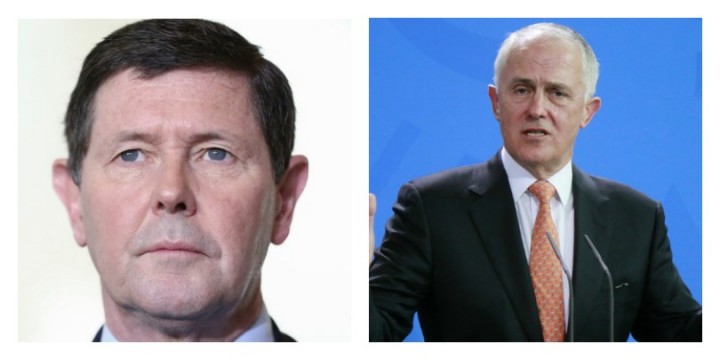 One of Tony Abbott's key supporters says he is prepared to go head to head with Malcolm Turnbull over the prime ministership.
Mr Andrews was dumped from the Defence portfolio when Mr Turnbull came into power last September and it seems as though he's not ready to let go of it just yet.
Despite the fact that Mr Turnbull and the entire Liberal Party have repeatedly promised a stable and fight-free government, there have been reports of grumblings from the back bench since day one.
Mr Andrews has previously challenged Julie Bishop for her job as Deputy Leader of the Liberal party, but suffered a whopping loss at 70 votes to 30.
Speaking about a possible challenge against Mr Turnbull, Mr Andrews said he would not set out "saying I want to be prime minister".
"It has never been my burning ambition to be the leader of the party, but if circumstances arose, which they did in both of those instances where I thought there should be a change or a contest, I am prepared to do it," he said.
Angry voters have already come out to accuse Mr Andrews of thinking about his own interests and not what is best for the Australian people.
What are your thoughts?
Would you like to see Malcolm Turnbull voted out? Is this just history repeating with more party in-fighting?
Comments