Your Qantas fees are set to rise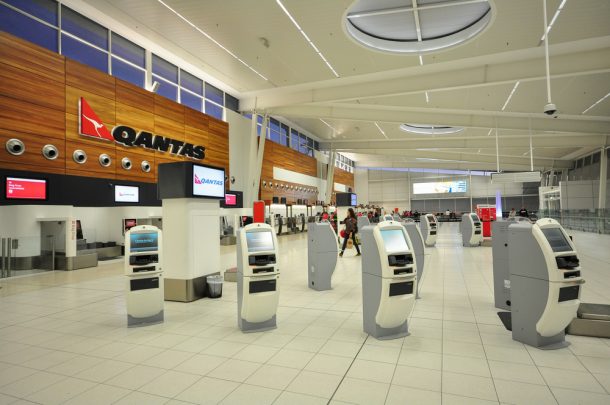 Image: TonyNg/Shutterstock.com
Amid all the fuss over their new logo, Qantas released another piece of news and it hasn't been met with praise, that's for sure.
It's not quite as exciting as the new flying kangaroo appearing on the tail of their fleet of aircraft, either.
Qantas have revealed that their excess luggage fees are set to increase by 75 per cent.
Previously, the airline had charged passengers who exceeded their check-in luggage allowance a fee of $40 on their first piece of luggage and then $60 for each extra piece.
Ad. Article continues below.
Read more: New Qantas logo sparks online criticism
But that price will now be increased to $70 for the first piece of extra luggage and then $90 for each piece thereafter.
A spokesperson from Qantas said that the company had previously been generous with their baggage limits and that this will only affect a small handful of people who buy extra luggage.
"Qantas has generous checked baggage limits compared to other airlines, so there's a very small percentage of customers who actually have to purchase additional baggage," the spokesperson said.
The changes have only been made for domestic flights and are now in line with what Virgin Australia charges for their excess luggage fees.
Ad. Article continues below.
Read more: Food reviewer shares which airlines have the best inflight meals
What is lost in luggage fees is made up for in leg spaces, though, with Qantas also unveiling its 787-9 Dreamliner fleet which has less passenger seats and more legroom.
"The Dreamliner is an aircraft that has been designed for comfort," says chief executive, Alan Joyce.
"It's an aircraft that's going to revolutionise our network in flying routes we could have only imagined in the past."
What do you think about the excess luggage increase? Have you ever had to pay for extra baggage before? Let us know in the comments section below.