You can now take a peek inside an active volcano in Vanuatu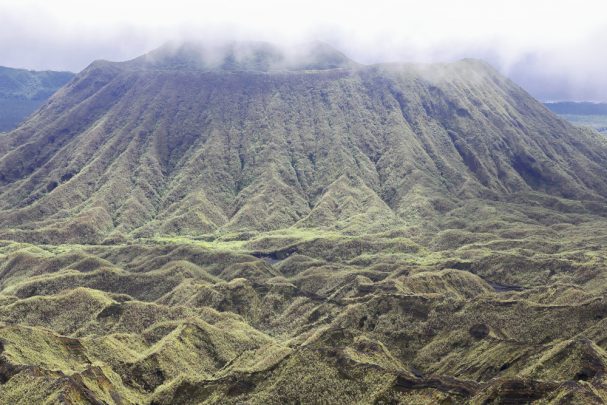 Ad. Article continues below.
Image Credit: Google
Image Credit: Google
"You only realise how insignificant humans are when you're standing next to a giant lake of fiery boiling rock. It's like looking into the surface of the sun," Mackley said of the experience.
"Standing at the edge and feeling the heat lick your skin is phenomenal," said Chris Horsley after returning from his descent into the crater. "I hope that by putting this place on the map people will realise what a beautiful world we live in."
Image Credit: Google
The locals who live near this imposing and unpredictable formation have learned to live in harmony with it.
"We believe that the volcanoes Marum and Benbo are devils," Chief Moses in the local village of Endu said.
"If you go up to a volcano you have to be very careful because the two volcanoes could get angry at any time. We believe that Benbo is the husband and Marum is the wife. Sometimes when they don't agree there's an eruption which means the spirit is angry so we sacrifice a pig or fawel to the volcano."
You can see more of the Street View for yourself here.
This article originally featured on 7travel.com.au and was republished with permission.