World's best holiday destination revealed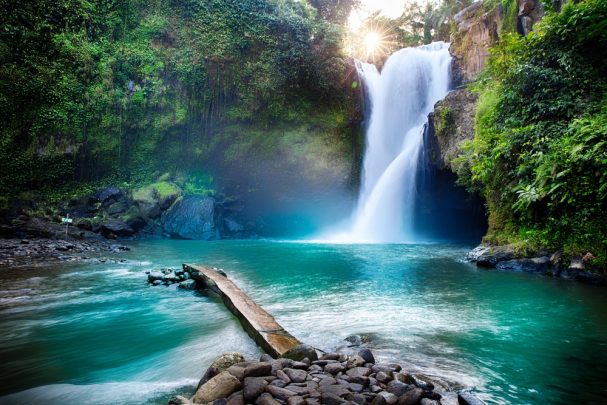 Travellers have spoken and the greatest holiday destination has been announced by TripAdvisor. But it might not be where you think!
Known for its beaches, rice fields and yoga-clad holiday makers, the Indonesian island of Bali has been named the world's top holiday destination, according to TripAdvisor's annual Travellers' Choice Awards.
The winners are named based on the number of reviews and ratings given to accommodation options in any specific region over a 12-month time period.
And Bali came out on top!
Read more: An expat's guide to Bali
Ad. Article continues below.
Bali has never won the coveted title before, but that's because they have never been eligible to enter the competition, since it was only open to urban location. This is the first year that the award has been open to islands, including Bali, and they've made their mark.
"We're excited to reveal our community's favourite travel destinations for 2017 and recognise these iconic places with Travellers' Choice awards," said Barbara Messing, chief marketing officer for TripAdvisor.
Australian destinations, on the other hand, have failed to make it into the top 25 destinations in the world.
Top 10 Destinations around the world
Bali, Indonesia
London, United Kingdom
Paris, France
Rome, Italy
New York City, United States
Crete, Greece
Barcelona, Spain
Siem Reap, Cambodia
Prague, Czech Republic
Phuket, Thailand
Ad. Article continues below.
Top 10 destinations in Australia
Sydney, New South Wales
Melbourne, Victoria
Lord Howe Island, New South Wales
Gold Coast, Queensland
Magnetic Island, Queensland
Noosa, Queensland
Margaret River, Western Australia
Port Douglas, Queensland
Exmouth, Western Australia
Airlie Beach, Queensland
Are you surprised by the result? Or do you agree that Bali is the greatest holiday destination? Let us know in the comments section below.