Why you should buy the cheapest wine from the menu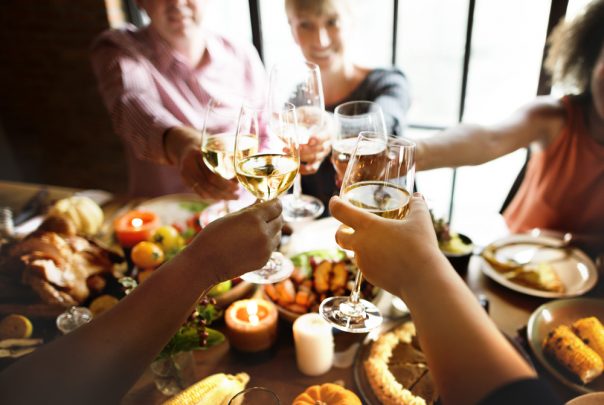 You might turn your nose up at the cheapest wine on the menu, but according to wine experts you're making a big mistake.
Whether it's a special dinner with the partner or a sneaky vino at lunch, it always pays to do a scan of the menu and take a look at the more economic wine on offer.
According to sommelier Mark Oldman, wines end up being the cheapest on the menu for a variety of reasons and often it's not to do with quality.
"You are better served to order the cheapest wine, which diners often neglect out of fear or embarrassment and thus is often a better value," says the author of the book How to Drink Like a Billionaire.
Read more: 6 of the best wine regions in Australia
Ad. Article continues below.
"Just make sure you do so at a restaurant that cares about its wine, where even modestly prices wines are of admirable quality."
Often wines end up being discounted because there are just too many of them in stock.
"Knowing that it will sell swiftly, [the restaurant's wine expert] may have slotted an overstocked bottle into the position on the list," Oldman said.
"Even worse, he may have marked up this wine more than any other, making it potentially the worst value on the list."
If you're wondering how to choose the best wine for you and your tastebuds, then here are a few tips.
Ad. Article continues below.
1. Read the label
You might not be able to detect the fruity notes or hints of oak, but the description on the wine label is at least going to give you a bit of an idea what to expect, and how to choose a light riesling as opposed to a heavy cabernet sauvignon.
2. Think about your food
If you're ordering wine to go with your dinner, then think about what it is you will be ordering and what it will go well with. Light wines traditionally go with light foods, like a pinot gris with chicken, for example, or a shiraz with beef. Alternatively, you can always ask your waiter what will pair well with your meal.
3. Be mindful of the temperature
As well as keeping in mind your food pairings, it's also important to serve wine at the proper temperature, if wines are served too warm or too cold, then you won't be able to properly taste the subtle flavours.
What do you think? Will you be ordering the cheapest wine off the menu next time? Let us know in the comments section below.