Why Helsinki is a craft-lover's paradise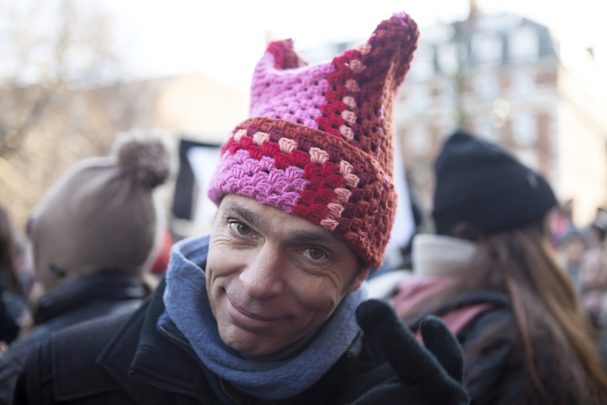 Crafters, designers and crochet-lovers, Helsinki should be on your bucket list because this city is a crafting hot spot.
The home of Knit 'n' Tag, a community crafting movement that inspires people to bring crafting out into public spaces, the city of Helsinki has been overrun with colourful patchworks of crochet pieces.
Also known as knit graffiti, these public pieces of craftwork can be seen throughout the city on buildings, wrapped around trees and even hanging in parks and green spaces.
One of the biggest Knit 'n' Tag efforts would have to be the 7,000 afghans that were knitted and sprawled over the steps of the Helsinki Cathedral.
Ad. Article continues below.
Yarn Bombed steps of Helsinki Cathedral #creativewomen pic.twitter.com/q0axeaNjbT

— Sue Veneer (@sueveneer) February 24, 2016
Done in the name of charity, the installation was created in an attempt to break the Guinness World Record for the biggest crocheted patchwork quilt in the world.
Here are some of the most beautiful craft graffiti projects found around the city.
This creative crochet along the river:
Ad. Article continues below.
Or this one for classic video game lovers:
Ad. Article continues below.
Colourful doilies make everything more beautiful:
Colourful knitted patches:
Ad. Article continues below.
This vibrant number bringing a bit of colour to the streets:
Ad. Article continues below.
How could this not make you smile?
If you're in Helsinki, why not get involved with some of the crafting events around the city. 
Have you been to Helsinki? Let us know all about your experiences in the comments section below.