What to pack for a Fijian cruise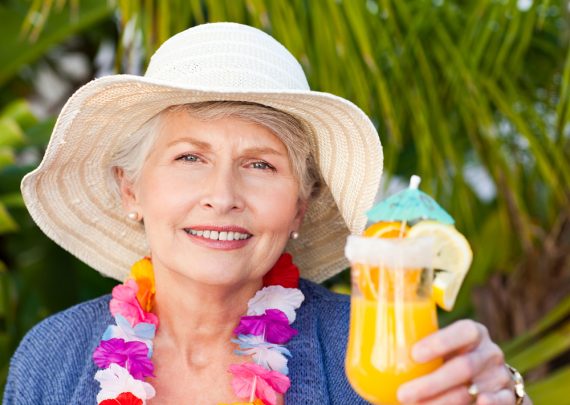 Going on a Fijian cruise is all about sitting back and relaxing, while taking in the gorgeous surrounds. But there's no way you're going to unwind if you realise that you've forgotten something at home. To make sure that doesn't happen, here is a list of what to pack for a Fijian cruise, so you the most concerning thing to worry about is if you made it in time to happy hour.
Read more: 10 mistakes first-time cruisers make
1. Clothing
When it comes to packing your clothing for a Fijian cruise there are three categories that are worth thinking about.
Ad. Article continues below.
Firstly, it's the clothing that you're going to wear onboard the ship. You're going to want to make sure that your clothing is comfortable but in line with your cruise's dress code. Usually, the dress code is pretty laid back, but you want to make sure that your wardrobe is both in line with the onboard requirements but also something that's comfortable to get around in, oh, and looks fabulous!
Now, your onboard clothing is going to be a bit different from your excursion clothing. If you've planned a whole host of activities during your stops, then you want to make sure your clothing reflects that. Be sure to pack some walking shoes, comfortable pants and tops that are made from a breathable fabric. The weather is generally warm all year round in Fiji, so you want to make sure your clothing isn't going to make you work up too much of a sweat.
Most cruises often have a formal evening on board when guests dress up to the nines in their favourite dresses and tuxedos. You don't want to feel let out when everyone else has put on their most glamorous clothes, so get into the spirit of cruising and pack your formal outfits, too.
Ad. Article continues below.
Read more: The ultimate travel toiletries checklist (with printout)
Toiletries
Once you're on your cruise, there are shops to purchase bits and bobs from, but they are expensive. So, make sure you've packed all the toiletries you think you'll need.
Sunscreen: No one wants to get burnt while on holiday
Insect repellent: Keep those annoying mozzies at bay
Band aids: Just in case you scratch yourself, or develop a blister on your foot
Medication: Keep your prescription medication labelled, too
Ear drops: Just in case you get water in your ears during a trip to the beach
Read more: Tips for first-time cruisers from the Travel at 60 community
Ad. Article continues below.
Beach gear
A cruise in Fiji would be incomplete without a trip to the beach, they have some of the most pristine waters you're likely to see, so it's important to pack everything you'll need when you lay out your towel on the shore.
Hat: Because it's always important to be sun smart
Reef shoes: If you're going to do reef tours, it's worth bringing your own so you don't cut your feet on the sharp rocks and reefs
Slip on shoes and sandals: Always a good idea to wear comfortable shoes at the beach
Day bag: To easily carry around your necessities
Goggles: Great if you don't want the salt water get into your eyes
Sunglasses: You 
Extras
Alarm clock
Camera
Chargers and adapters
Tickets
Passports
Have you been on a cruise in Fiji? Is there anything else you'd add to our packing list? Let us know in the comments section below.