Vietnam's must-try cultural dishes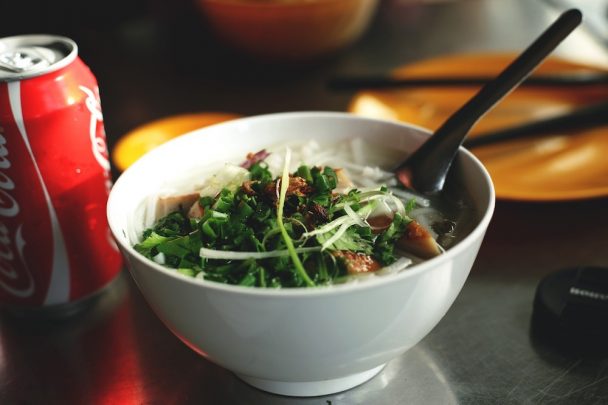 Vietnam's cuisine is fresh, flavoursome, healthy and quite unique to other cultural dishes in Asian cultures. Common ingredients in Vietnamese foods include shrimp paste, soy sauce, white rice and fresh herbs such as Thai basil, coriander, Vietnamese mint, lemongrass, ginger, lime and chilli. Nearly every meal is served with fish sauce with sliced red chilli in it, either in the meal or as an accompanying condiment.
Vietnamese food balances spicy, sour, bitter, salty and sweet flavours in a yin and yang principle. For example, seafood is considered cool so it is often paired with ginger, which is considered hot.
There are some culinary influences from China and Cambodia in Vietnamese cuisine and there are also clear French influences because of France's colonial rule until 1954 – the most obvious example being the banh mi, a meat dish with noodles.
If you're travelling to this wonderful destination, these Vietnamese dishes are a must-try. After all, trying the local cuisine is one of the most exciting aspects of travelling somewhere new and different.
Read more: Another side of Vietnam awaits you in Da Lat City
Ad. Article continues below.
1. Cuttlefish steamed with ginger
Vietnam's foods are nutritious and delicious, and this cuttlefish with ginger dish is a perfect example of this. It's the perfect yin and yang balance, with the sweetness of cuttlefish being balanced by the sharp and spicy taste of ginger.
2. Banh mi (Vietnamese baguette sandwich)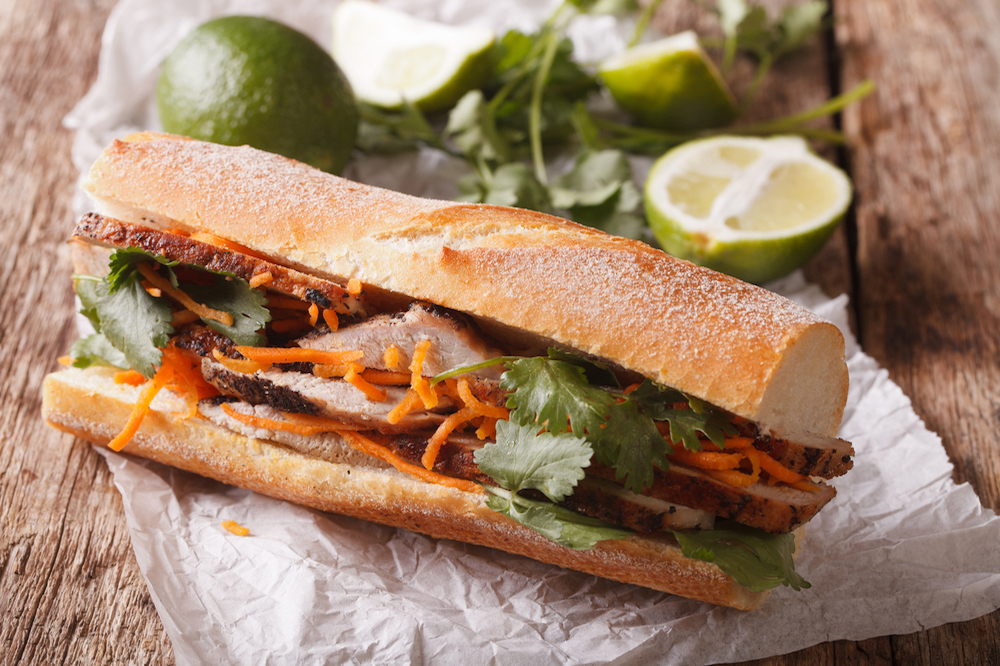 Chances are you've already tried a banh mi, commonly referred to as a Vietnamese roll in Australian bakeries. Banh mi uses a light and fluffy baguette with a crisp outside, and is stuffed with pate, mayonnaise, coriander, cucumber, pickled carrots, white radish and meat. The banh mi is the perfect marriage of French influence and Vietnamese classics – it's crisp, delicate and packed with fresh flavours.
Ad. Article continues below.
3. Com tam (broken rice)
Com tam, or broken rice, is a simple rice dish made from fractured rice grains. It's usually served with grilled meat such as shredded pork, a fried egg, meatloaf, picked vegetables and fresh cucumber. Broken rice is a cheaper grade of rice because it has been damaged during the milling process, but it's just as nutritious.
4. Pho (noodle soup)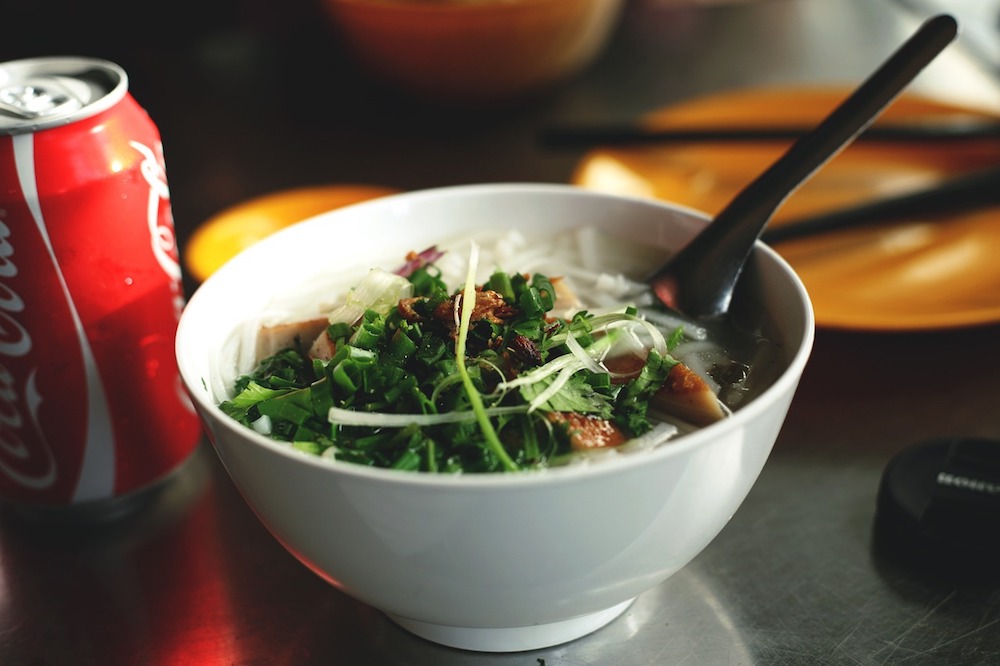 A bowl of pho is perhaps the most iconic dish of Vietnam and something gourmand travellers absolutely must try. Pho is a noodle soup consisting of broth, rice noodles, fresh herbs and meat. It's commonly sold by street vendors – a cheap and authentic place to try it.
Ad. Article continues below.
5. Bun cha (grilled meat with noodles)
Easy, healthy and super flavoursome, Bun cha is a dish of grilled, fatty pork patties or slices and rice noodles. It's usually served with a big plate of bean sprouts and herbs such as mint and basil, as well as fish sauce for dipping.
6. Goi cuon (rice paper roll)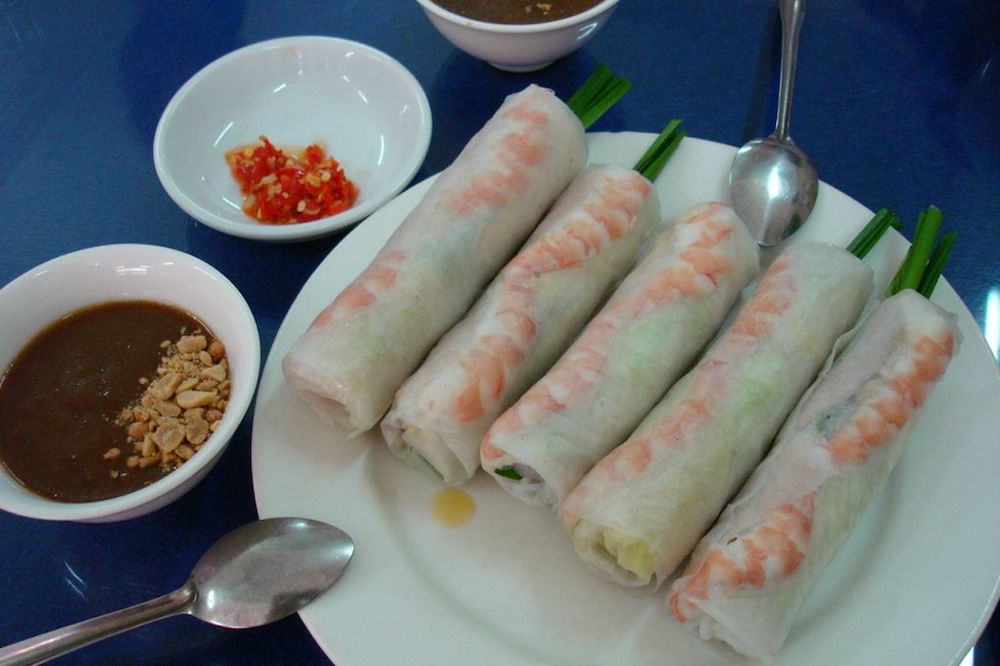 There aren't many places in the world you can go to try an egg coffee. Ca phe trung is a Vietnamese drink made from egg yolks, sugar, sweetened condensed milk and Robusta coffee. It may sound a little unusual, but when in Rome!
9. Banh chuoi hap (banana cake)
Street vendors selling steamed banana cake are very common in Vietnam. It's made with varying ingredients such as bananas, plantains, coconut milk, sugar, white bread, shredded coconut, condensed milk, butter and egg. It's commonly steamed in banana leaves and the finished product is sprinkled with sesame seeds, more sugar, coconut milk or tapioca beads.
Have you visited Vietnam and tried any of the cultural dishes? Tell us about your favourites in the comments below.