7 tips to help you save for your next trip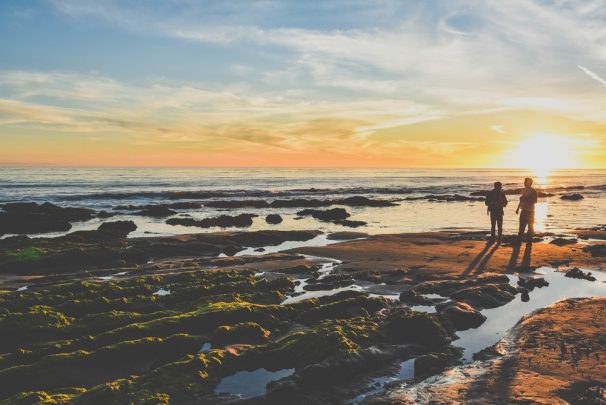 It's one of those things that can really make or break a holiday — the budget! If you've decided to go on a holiday, but aren't quite sure how to save enough for your trip, then take a gander at the following tips. They'll help you save big so you can go on and get the most out of your next holiday. 
Ad. Article continues below.
Read more: A win for women when it comes to health insurance
1. Flights
Travel at the cheapest times of year – during the winter months and on Tuesdays and Sundays.
Be flexible with your travel dates
Fly indirect – if money is more important than time, consider a flight stop over with a stay overnight, or even fly from a different, nearby airport
Use your frequent flyer points if you have them
BYO your own food on the plane if you have to buy meals or snacks
Travel light – airlines charge for everything now and if you have two bags or more, expect to be charged for it.
2. Currency
Withdrawing money abroad can incur high fees – take out large sums at once so you aren't charged a fee every time
Never buy currency at the airport! They take a much higher commission. If you need to exchange money, do it when you arrive.
3. Accommodation
Stay just outside the city
Try a home exchange such as AirBnB or even Couchsurfing
Stay in backpacking hostels, dorms are extremely cheap
Book last minute (if you dare) to save up to 50 per cent
4. Food
Eat like a local – observe or ask where the locals eat. Nine times out of 10, this will be the cheapest place.
Cook for yourself – if you're staying at a hotel, B&B or hostel with a kitchen, make your own meals. Save your money for a nice meal out every couple of nights.
Book accommodation that offers free breakfast. Hostels tend to do this more than mid-range hotels.
5. Seeing the sights
Go beyond the tourist spots, and you will get out of the tourist traps
Use your common sense and if you think a tour is too expensive, it probably is.
Don't book tours before you go. One community member told us that they saw that a tour in Halong Bay, Vietnam was $600 AUD through an Australian travel agent and it turned out to be just $80 AUD when booked in Vietnam.
Many countries have tourist spots but it's the road less travelled that is much more interesting (and less busy!). Go to local areas and observe life and talk to the locals. It will be memorable and a lot cheaper.
Look for free activities around the city, just by Googling it. There are often free tours in major cities.
6. Transport
If you are travelling to Europe, research multi-trip discounts. Many metros and rails have passes such as a three-day unlimited travel passes which might be worth the cost.
Take a bus. Most buses in foreign countries have a premium option which is a fraction of the cost of a flight.
Use public transport instead of taxis
See what senior discounts you can get
7. Phone and internet
Never pay for wi-fi. Where there is a cafe, bar or restaurant, there's free wifi – you've just got to know where to look. Apps such as Wi-Fi Finder can find free wi-fi anywhere in the world.
Get your phone unlocked before travelling so you can buy a cheap SIM card when you arrive. Don't fall for the international sim cards on sale at the post office or newsagent – the local ones at your destination will be a fraction of the price.
Do you have any other travel money saving tips? Let us know all about them in the comment section below.