These military secrets will make you a better packer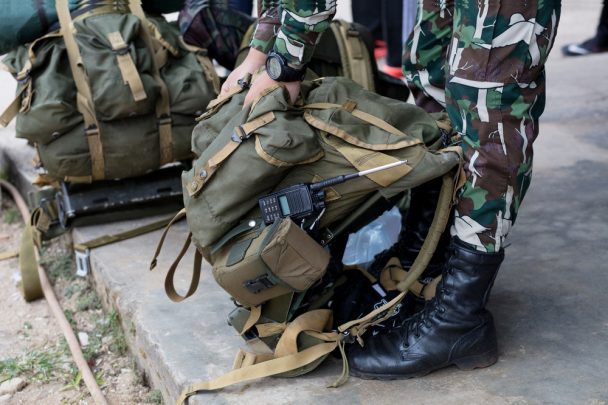 We've all encountered a problem when packing our luggage. From only using half of what we packed to sunscreen leaking all over a pair of pants in the suitcase, it's not an easy task.
While seasoned travellers provide helpful packing advice through experience, have you ever thought of taking packing tips from the military? After all, in the armed forces, a well-packed bag is crucial.
Forget the rolling your clothes trick, you've joined a whole new league with these handy tips straight from the soldier's mouth.
1. Repetition
Pack and pack again. Pack your bag with what you think you will need and take it all out again. You might realise you've forgotten something, or you may discover it all fits better in a different order. The process of packing and unpacking will also help you remember where everything is, especially when it comes to those tricky secret pockets.
Ad. Article continues below.
Read more: How to pack light for cooler weather
2. Follow orders
First in, last out. Remember that what you pack first will be the hardest to access in a hurry, so keep things like toiletries, your pyjamas and medication until last when packing. If you really want to impress the sergeant, pack what you think you'll wear towards the end of your trip at the bottom and your clothes for the first few days at the top.
3. The wall
The wall is dreaded in a military context, but for travellers it's a handy trick to separating your luggage. Make a divider between clothes with big items such as shoes and hair styling tools to make sections in your suitcase.
Ad. Article continues below.
Read more: How to travel with nothing but hand luggage
4. Know the ranks
This is a good tip for travellers who often come home without wearing or using half of what was packed. When packing, put everything that is essential in one pile and non-essentials in another. Pack your essentials pile into your suitcase first and then start to pack your non-essentials in order of importance, packing as little of the second pile as possible.
5. Be strategic
The lighter you pack, the easier your suitcase will be to pull around. It also means you have more room for your shopping! If you are packing heavy items, pack them on the wheel side of your suitcase – that way your suitcase will have a lower centre of gravity and be easier to pull.
What's your best packing tip? Let us know in the comments below.