The worst seat on a plane revealed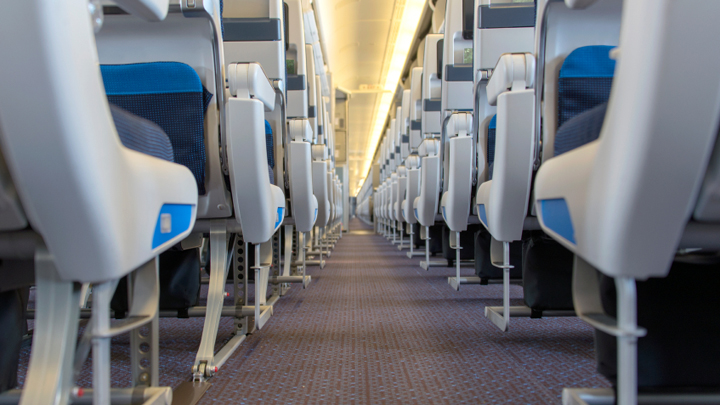 Flying in economy class is a necessary evil if you want to travel the world… and it could get worse.
Airbus is considering making economy a lot more cosy — they want to squeeze in an extra economy seat in each row on its A380 jumbo jets, bumping the total number of seats from 10 across to 11.
This means A380 passengers would be seated in a three-five-three setting, rather than the current three-four-three setting — effectively creating a middle seat, which is bound to become the worst seat in the cabin.
Under the new design, whoever is sitting in the middle of the middle row would be between two lots of two passengers, making it even more difficult to get to the bathroom, aisle or talk to the flight attendant.
Read more: Why you're asked to open your window before landing
Ad. Article continues below.
Airbus discussed the design plan at the ILA Berlin Air Show this week, reports NZ Herald. It would raise $32 million for the European aeroplane manufacturer.
Despite adding another seat, Airbus insists there will be no compromise to the seat width, which will remain 46cm.
So how will they pull it off? Airbus is looking at switching the location of premium economy and business class on the plane.
There are more than 170 Airbus A380s in operation across the world, so there's every chance if this proposal goes through, you could be assigned to the dreaded middle, middle seat.
Do you have a favourite seat on the plane? If so, what is it? What's the worst seat you've sat in? Let us know in the comments section below.