The strangest hotel requests you've ever heard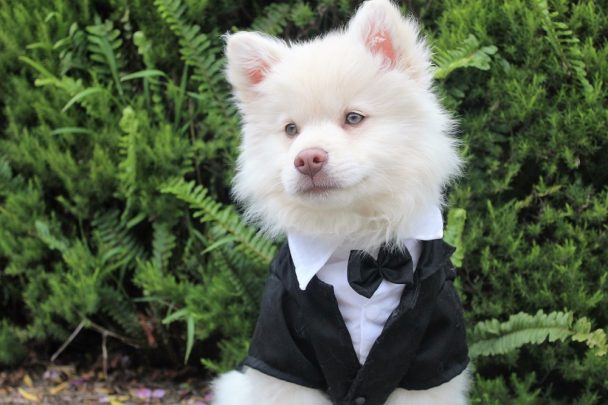 Hotels are very accommodating places and are usually happy to oblige with requests like an extra blanket or a hairdryer, but some of the things some travellers request are downright bizarre. Here are just a few of the strangest hotel requests that will surely make you belly laugh at the thought.
1. A framed photo of Christopher Walken from the movie Pulp Fiction
Irish traveller Daniel Buckley recently posted on his Facebook that he would like a framed and signed photo of Christopher Walken from Pulp Fiction in his room. "My father was an assistant to Mr Walken for this film and this was his greatest accomplishment. We would like to be reminded of this!" Buckley said. Surprisingly, the hotel obliged and when he arrived there was, in fact, a framed photo on his bedside table. Unfortunately, it was not autographed.
2. AA batteries for an X-rated toy
One hotelier said his strangest request came from a 70-year-old guest who asked if there were any AA batteries at the front desk. "I brought four up for her, and she opened the door to her room, vibrator in hand, joking about me coming in to 'give it a whirl' while her husband was asleep."
Ad. Article continues below.
3. A backwards bed
A guest staying in a room with two beds asked for one of the beds to be made backwards with the pillows at the feet and the blanket tucked into the headboard.
Read more: 8 ways your smartphone can help plan the perfect holiday
4. A destination reveal with a llama
One man was so excited about treating his friend to a getaway in Peru that he wanted the reveal to be just as exciting. He requested to hotel staff bring in a llama to give a clue as to where he was taking his friend. Somehow, they teed it up!
Ad. Article continues below.
5. Please shush the wildlife
Part of a holiday includes enjoying the native flora and fauna, but one hotel guests was fed up with it, asking the hotel staff if they could ask the seagulls to be quiet.
6. A huge framed portrait of Stone Cold Steve Austin
According to one hotel worker, a guest requested a giant, framed portrait of the American former pro wrestler to be hung above the bed.
7. Lower the toilet water
Ad. Article continues below.
One maintenance worker at a hotel said he had a strange request from a guest who wanted him to lower the level of the water in his toilet bowl because his genitalia was getting wet. The maintenance worker had to tell him that city codes wouldn't allow the water to be lowered any further.
8. One hundred plastic flamingos
The hotel staff were unsure of what they were for, but obliged when one guest asked for one hundred plastic flamingos to be scattered throughout their hotel room.
Read more: Here's the best value hotel room and how to get it
9. A honeymoon suite for dogs
Ad. Article continues below.
Arriving in style in a limousine, one hotel accommodated a pair of pooches who had a wedding ceremony earlier in the day. The hotel had a custom menu and wedding cake waiting for the pair when they arrived, supervised by their handler.
10. Room with the best view (for my aura)
A guest requested a specific room in the hotel because they enjoyed the effect the sun had on their aura in the angle the room provided.
11. Wild goat's milk from Wales to bathe in
A man staying at a London hotel asked for wild goat's milk from Wales to be delivered to his hotel room so that he could bathe in it. It cost the hotel more than $1,000 to get it there. The hotel staff warmed the milk for the guest in his bathtub, and after bathing he used 30 bottles of Evian water to clean the milk off him.
Ad. Article continues below.
12. Vegan – but not for long
A vegan guest at a hotel requested she have special meals prepared for her, which is fair enough, but forgot to mention she was allergic to tofu. She said not to make a fuss however, as she was hoping she would one day be able to survive only on air.
13. Can you mind my gun?
A hotel patron checked out of the hotel forgetting one important item – his gun. When hotel staff called to let him know, he was already 200 miles away. The former guest asked if they could hold onto it for a week, but hotel policy didn't allow it, so staff offered to leave it with the local sheriff. The man asked them if they could not do that, and that he would be there shortly, arriving a day later.
What is the strangest hotel request you've ever heard of? Give us a laugh in the comments section below.