The one type of food Gordon Ramsay will never eat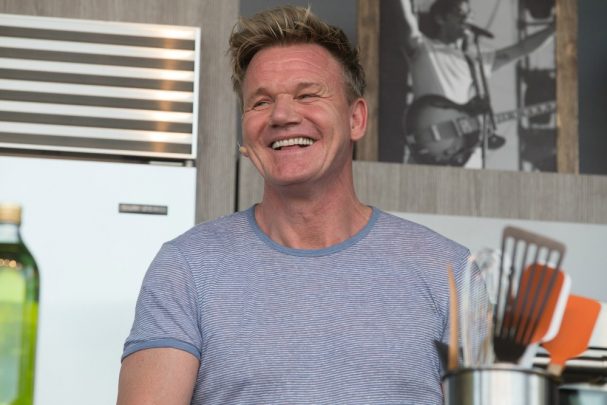 Gordon Ramsay might be a celebrity chef, but there is one thing he won't eat.
Airplane food.
During an interview with Refinery 29 the outspoken cooking judge said there was no way he would touch it.
"I worked for airlines for ten years, so I know where this food's been and where it goes, and how long it took before it got on board."
While he is known for his bad temper on shows like Kitchen Nightmares did offer tips for those flying.
Ad. Article continues below.
He likes to dine at his own restaurant Plane Food at London's Heathrow airport or goes for a pre-flight snack at an Italian bar.
"A nice selection of Italian meats, a little glass of red wine, some sliced apples or pears with some parmesan cheese, I'm like a pig in s@*t," he says.
Ramsay is not the first to say airline food puts a bad taste in their mouths.
American chef Anthony Bourdais said he never eats plane food because no-one ever feels good when they do.'
Ad. Article continues below.
Read more: Flight attendant reveals the  most dangerous things passengers do.
Despite all the complaints about airline food it's not all bad news.
A food reviewer, an ex-Qantas Airways crew member, has shared his five best airline meals.
Nik Loukas, the author of InflightFeed said Austrian Airlines had the best breakfast, Singapore Airlines offered the best options and Scandinavian Airlines was like dining in a cool restaurant.
Air Europa was said to be freshest, like eating from a farmers market while Turkish Airlines were some of the best in the world.
Ad. Article continues below.
One travel blogger has rated Qantas as offering the best dish they'd had mid-flight in years.
They said that even paying for business class didn't guarantee a meal equivalent with the price of the ticket.
Are you a fan of airline food? Let us know in the comments section below.