The most dangerous theme park incidences from around the world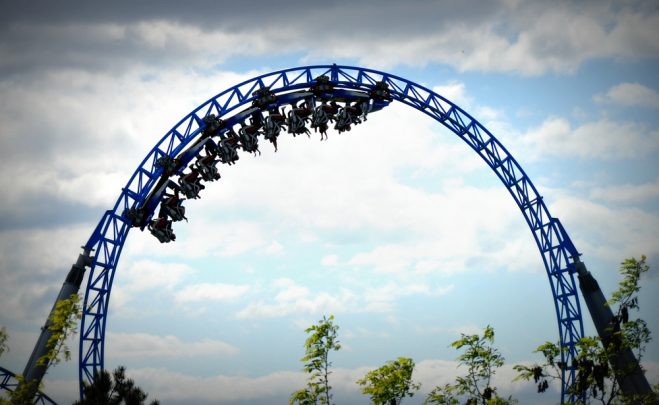 It came as a shock yesterday when reports were released that four people had been killed in an accident at the Dreamworld theme park on the Gold Coast.
The dangerous theme park incident occurred on the Thunder River Rapids ride at around 2.20pm local time, when four adults reportedly lost their lives.
But unfortunately this isn't the first time such a horrific event has occurred at a theme park. Here are some of the most dangerous theme park incidences that have happened around the world.
Read more: Police confirm four adults have died at Dreamworld
1. The Big Dipper, England
Ad. Article continues below.
One of the worst roller coaster incidences occurred in England in 1972 at the Battersea Fun Fair when the carts smashed into a wall, killing five children and injuring 13 others. The fair closed two years later.
2. Haunted House, United States
A terrible incident occurred in a haunted house in New Jersey in the United States, in 1984 when the building caught on fire and burst into flames. While most of the people were able to make it out of the house safely, eight teenagers weren't as lucky. They became trapped in the fire and sadly died. It is thought that the fire was deliberately lit.
3. Batman roller coaster, United States
In 2008 one teenager sadly lost his life, and, quite literally, his head, when he was decapitated by a roller coaster after climbing into a restricted area to find his that that had blown off his head during the ride.
Ad. Article continues below.
4. Wave Pool, United States
The wave pool at New Jersey's Action Park was nicknamed the "Grave Pool" after numerous people lost their lives while in the water. Not only had people drowned, in both 1984 and 1987, but there are also reports of electrocutions and heart attacks.
5. Eco-Adventure Valley Space Journey, China
More than 40 people and six people died during a rocket simulation in China. One of the spinning cars became loose in the dome enclosure, causing a fire and serious injuries to five other people.
Have you heard of any other dangerous theme park incidents from around the world?