The ins and outs of holidaying with your dog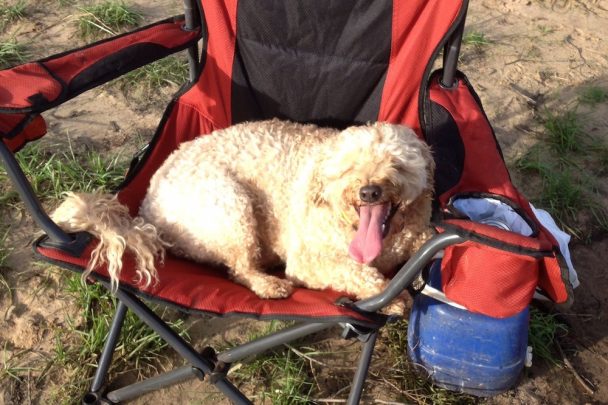 Our dogs are such an important part of our lives. They're often our best friend, companion and constant source of smiles, but it can be tricky to take them on a driving holiday because of restrictions in places such as caravan parks, beaches and national parks.
Travel at 60 had a chat with pet-friendly accommodation site Holidaying with Dogs' general manager Sarah Hemingway, to get some tips from the experts on how to take your pooch with you next time you hit the road.
Ad. Article continues below.
While it's not only great to have your pooch by your side while exploring the country, a financial benefit of travelling with your dog is avoiding having to pay for kennelling. Plus, you'll have peace of mind your dog will be safe – especially for older dogs who may require special care or medication. Sarah says there's about 4.8 million pooches in Australia, and more than ever they're travelling.
Read more: The strangest hotel requests you've ever heard
There are a few things people need to think about before hitting the road with their beloved pups. Sarah says to think about how far you have to travel as some dogs don't travel well in the car. Be sure to check frequently if your dog needs to go to the toilet and always have water in the car.
Ad. Article continues below.
"I always carry old towels in the car as one of our dogs is water obsessed," Sarah says. "Before heading off anywhere, you need to do your research. Some places are all national park and some beaches are no-go zones or have on leash times."
If you're going to a specific place, give them a quick call before you leave to see if your furry friend will be allowed to tag along.
As for great locations to take your dogs, you're bound to find some great spots near where you live.
Ad. Article continues below.
"We're in Victoria so love to take the dogs to the Mornington Peninsula, but the Gold Coast [in Queensland] is great too," Sarah says. "Mostly places outside metro areas are great, like Margaret River for example. Ask yourself is it fun for the dogs and is it beautiful?"
When holidaying with your dog, it's important to keep safety in mind as well.
"Make sure you have collapsible water bowls with you and be aware that snakes are a big problem in the warmer months," Sarah says.
She also advises taking a first aid kit for your dog with you in case your dog does get injured. 
Ad. Article continues below.
Before you go on holiday with your dog, be sure to make sure their tick prevention is up to date and check them regularly for potential ticks.
Read more: 5 tips for camping with your dogs
Doggie first aid kit checklist:
• Bandages
• Gauze swabs
• Iodine antiseptic
• Wound dressings
• Saline solution
• Non-adherent dressings
• Hypo-allergenic tape
• Scissors
• Tweezers
• Gloves
• Any medicines your dog needs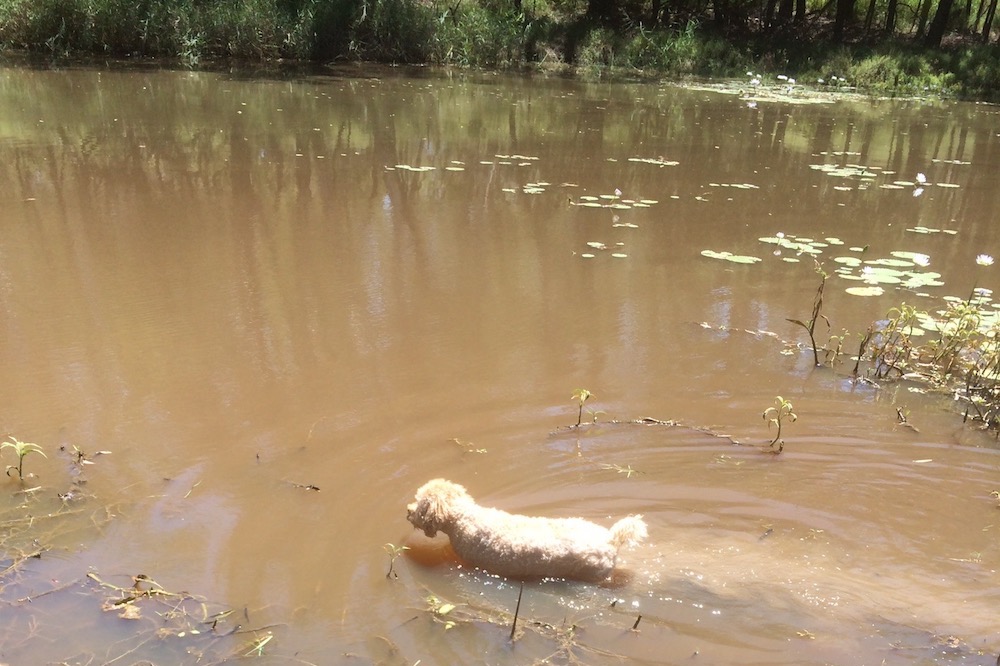 Quick tips:
• Always bring enough water for car trips and days out and make sure you offer your dog a drink regularly
• Bring old towels in the car in case you stop at water (or there's an accident)
• Stop frequently for toilet breaks
• Call ahead to specific places to check if your dog will be allowed
• Explore your local area for great spots to take your pooch
• Keep a first aid kit for your dog on you
Shelley and Andrew MacKenzie have travelled all over Australia with their dog Max (pictured in this story) and say the only issues they've had were the fact they couldn't visit national parks. They also said to be aware that some caravan parks have a peak season rule where dogs are only allowed to stay in the off-season.
Ad. Article continues below.
"It's worth it though – you have your best mate with you!" Shelley says.
Max has gotten himself into hot water before when he ran into the beach where Andrew was fishing, and managed to get a lure stuck in his leg. 
"We were in very remote Northern Territory at the time so there are no vets around," Shelley says. "So, Andrew cut the fishing line with a pair of pliers and we rushed him to the local clinic. The nurses there spoiled him rotten – he was treated better than we were!"
They always carry a first-aid kit with them on their travels. 
Cheers, Max!
Ad. Article continues below.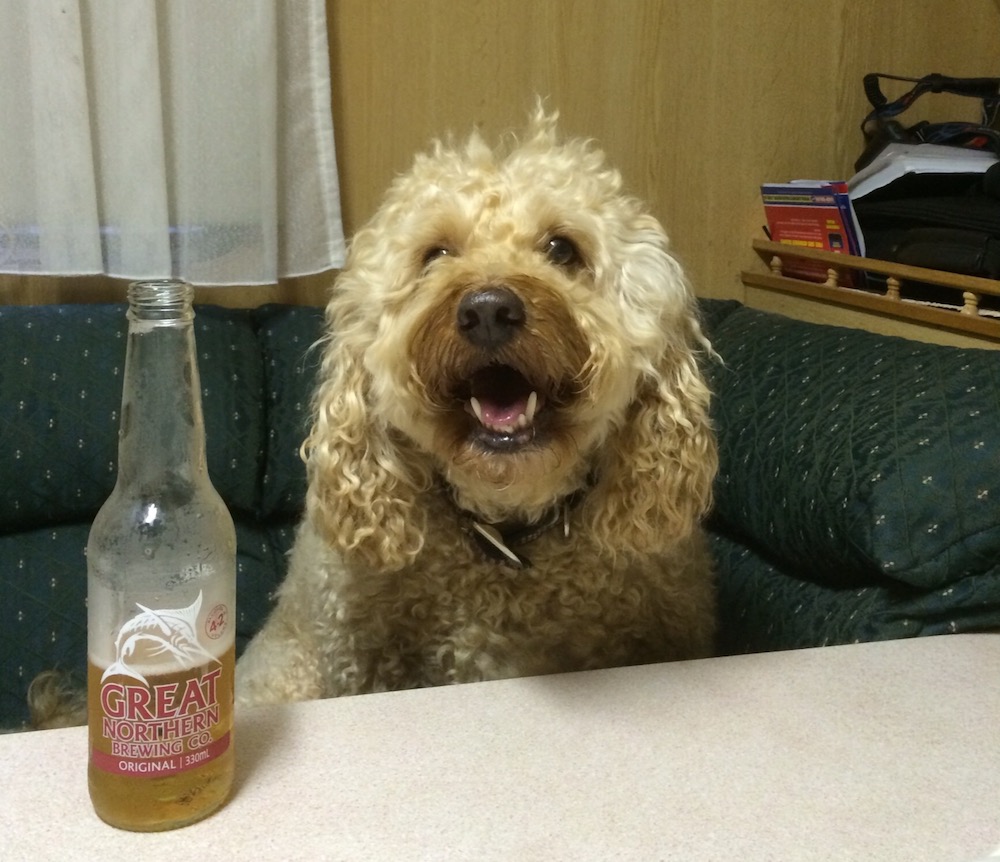 Do you take your dog on holiday with you? Share your story with us via the Travel at 60 Facebook Page.