The Eiffel Tower has had a smashing new makeover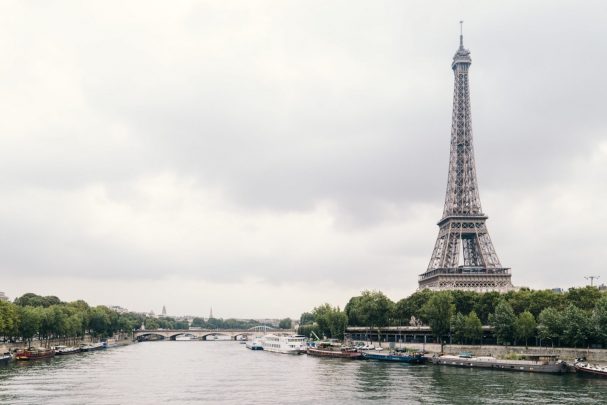 You've never seen the iconic landmark look like this before!
The French Open is here and what better way to bring attention to the City of Lights, because it doesn't get enough attention already, than by attaching a 115m zipline to an iconic landmark.
The temporary installation will take travellers by the seat of their pants, quite literally, on this adrenalin-pumping flying fox between the Eiffel Tower and the L'Ecole Militaire.
Dubbed Le Perrier Smash, the temporary attraction takes people on a terrifying fly at 375 feet through the Parisian skies at a heart-pumping 88km per hour.
Read more: The grumpiest reviews of famous travel attractions
Ad. Article continues below.
If you're up to the challenge of the Perrier Smash and want to give it a go for yourself, then you had better get in quick, because will only be opened from June 5 until June 11.
To really get people into the French Open spirit, the zipliners also wear bright yellow helmets, looking much like a tennis ball, and there are also big screens assembled in the park for people to watch the games, as well as the daredevils flying overhead.
Take a look at some of the photos of the people taking the plunge from the second level of the Eiffel Tower. Would you be game?
Ad. Article continues below.
When was the last time you were on a flying fox? Would you be brave enough to give this one a go? Let us know in the comments section below.