The 'dangerous' countries Aussie travellers can't get enough of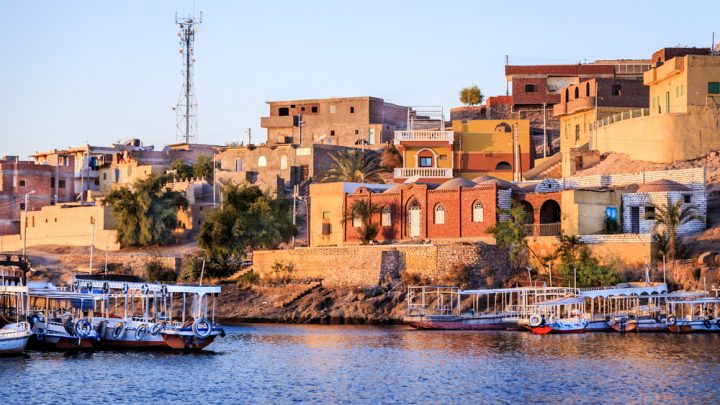 We hear all too often about the travel warnings put in place by the Department of Foreign Affairs and Trading for Aussie travellers heading overseas.
In the wake of a year of terrorism, violence and political tensions around the world, there are a number of countries DFAT suggests you don't travel to or reconsider travelling to.
But some of them continue to be among the most popular destinations for Aussie tourists.
According to finder.com.au, 228,000 Australians have visited the Middle East and Northern Africa in the 12 months up to October.
What makes that figure newsworthy is that 12 of the 19 countries DFAT has do not travel or reconsider travelling warnings on are in that area.
Ad. Article continues below.
You might be wondering what countries Aussie tourists are visiting despite the warnings?
Well, both Lebanon and Egypt have seen an increase in Aussie tourists in the past year – despite DFAT recommending "Australians should reconsider their need to travel" to the countries.
In fact, 37,800 of us visited Lebanon last year while 13,800 Aussies visited Egypt.
And while both countries are beautiful and have many tourist attractions, we're still warned against visiting them.
Israel is another country Aussies are continuing to travel to, despite the warnings in place.
Ad. Article continues below.
DFAT is recommending Australians exercise "a high degree of caution" in Israel, while areas such as the Gaza Strip and West Bank are classified as "do no travel" and "reconsider your need to travel" zones.
So, why are Australian tourists still travelling to these parts of the world?
Well, many Australians have family in that part of the world – and Egypt in particular has ramped up campaigns encouraging people to visit attractions such as the pyramids.
Travel safety expert from Travel Insurance Direct Phil Sylvester told NewsCorp Australians would continue to travel to "dangerous" destinations such as Egypt.
"Despite the regular reports of bomb attacks and other atrocities there hasn't been a single tourist killed or injured at the pyramids or in Luxor in 2016," he said.
"Since mid-year Egyptian authorities have been encouraging visitors to return to the country, perhaps the campaign has had an effect on those longing to tick these ancient wonders off their bucket list."
Have you ever visited any of these countries before? Do you take notice of travel warnings?