The cheapest holiday destinations in 2017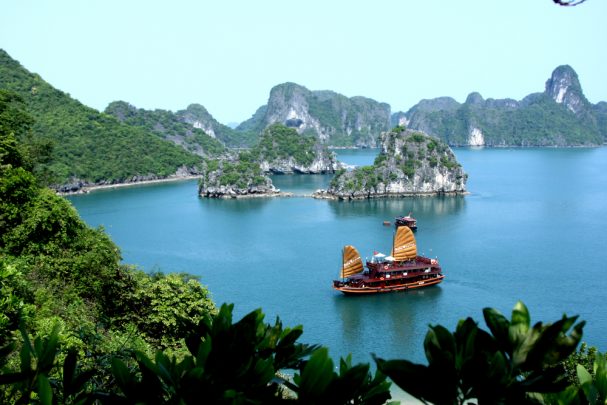 Just because you're travelling on a budget doesn't mean that you have to miss out.  There are plenty of destinations that, if you time your travel right, you can get the biggest bang for your buck. Here are five of the cheapest holiday destinations for 2017.
1. Malaysia
The destination that is topping "must see" lists around the globe there is plenty to see and do in Malaysia that won't break the bank.  While it does have some premiere shopping and food there are plenty of sights that will turn that travel itch into a full blown fever! From Kuala Lumpur, you can access some of the most amazing sites including the Batu Caves and Temples, Elephant Orphanage Sanctuary, Sandakan Sepilok Orang Utan Rehabilitation Center, or the historic Malacca. Travelling from Perth will score you some of the cheaper flights.
2. Great Britain
While there is a lot of uncertainty with Great Britain leaving the European Union, one of the benefits is the drop in the pound against the Australian dollar. This means that travelling to Great Britain is as cheap as it has been in a long time. Visit the many historic castles, locations, and iconic structures while having easy access to the rest of the UK and Europe.
Ad. Article continues below.
3. China
Much like the British pound, the Chinese yuan has fallen against the Aussie dollar as the country overhauls government policy and relations with the rest of the world.  This makes it an ideal time to travel to China and see the many magical sights including the stunning Great Wall, the Forbidden City, Terracotta Arm, or Yangtze River. Not only the sights but the food and culture is enough to want to journey to this magnificent country.
4. Mexico
In a similar situation to Great Britain and China, the Australian dollar has risen 27% against the Mexican peso making it the cheapest time to check out the wonderful sights. You can see the natural beauty of the Mexican landscape or check out some of the wonderful architecture like the massive Palacio de Bellas Artes, Chapultepec Castle, or the historic town of Coyoacan which means "Place of Coyotes".
5. Vietnam
Ad. Article continues below.
A destination that has grown in popularity over the years due to it's pristine and undeveloped landscape. Many travellers claim that you can easily enjoy Vietnam for less than $20 a day and never feeling like you're "slumming" it.  Visit the time capsule of a town Hoi An, the sheer beauty of Halong Bay, or the educational and emotional Cu Chi Tunnels.
No matter where you visit the best part of travelling is sharing your experiences.  Have you been to these destinations?  What are your stories? We'd love to read them in the comments down below.