The camp-proof pancake recipe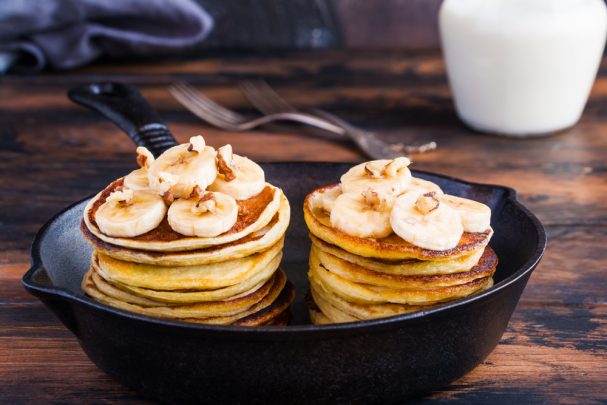 One of the great thing about going camping is getting out into the great doors. There's no television, no distractions and not many creature comforts either. That means you won't have your regular stove, oven and other bits and bobs to help with creating a delicious meal. But that doesn't mean that you can't cook food that keeps the whole family happy. Here is a great and very simple recipe for camp-proof pancakes, without the mess or the hassle.
Ad. Article continues below.
Here's what you'll need:
Premix pancake mix
Blueberries
Vanilla essence
A sandwich zip lock bag
Directions:
Add water or milk to your pancake mix and place into your ziplock bag along with your blueberries and a few drops of vanilla essence. Pop in the fridge and take out when you're ready to go on your camping trip. The great thing with this simple recipe is that you can prepare as many bags of the mixture as you like so once you're on your camping trip all you have to do is grab it out of the ice box and fry them off in the pan. Snip off one of the corners of the sandwich bag and pour it straight into the pan. Pack some maple syrup or honey, top them with some sliced banana and you'll have yourself a tasty treat that everyone will love. 
Do you have any favourite camping recipes you'd like to share? Let us know in the comments section below.