Safety tips for flying with diabetes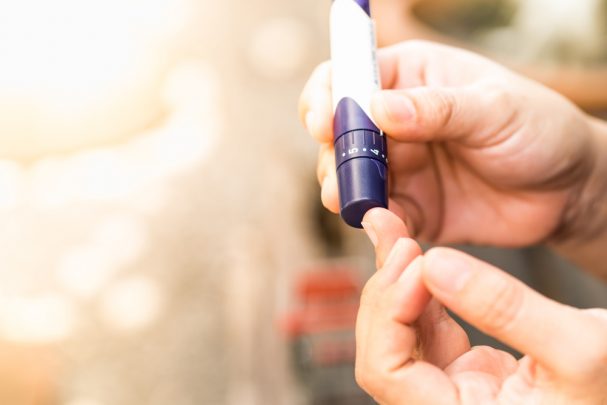 Planning a holiday comes with the regular logistical nightmares like searching the internet for the umpteenth time just how much liquid you can actually bring on a flight and attempting to wear half of your suitcase-full of clothing because you've gone over the weight limit again and don't want to pay the fee.
But if you're a traveller with diabetes, you'll know that the logistics of air travel becomes all the more difficult when your health and, ultimately, your life is on the line.
According to Diabetes NSW and ACT, 1.2 million Australians are registered as living with diabetes, a third over the age of 50, and almost a third intend to travel in the next 12 months.
With that in mind, and for those who are concerned about safety tips for flying with diabetes, here are five things to think about before jumping on the plane.
Read more: Mid-flight death a warning to passengers flying with medical conditions
Ad. Article continues below.
1. Be prepared
Being as organised and prepared as possible will ensure your safety when travelling with diabetes. Keep your insulin handy in your carry-on suggests Diabetes NSW and ACT. "Insulin refrigeration is not yet available on airlines, but personal insulin refrigeration travel cases can be purchased online."
2. Plan your meals
Qantas, Jetstar and Virgin Australia all offer meals for people with specific diabetic requirements. When you're booking your tickets, be sure to talk with your travel agent and organise a special meal with them. If you are particularly concerned about the food, then pack your own snacks to nibble on.
3. Keep your routine
Ad. Article continues below.
When you're on holiday it can be easy to slip out of your regular routine, set a timer or alarm for yourself at meal times during your flight so the difference in time zones doesn't interrupt your daily milestones.
4. Carry documentation
If you're carrying insulin on the plane, Qantas, Jetstar and Virgin Australia all provide sharps disposals in toilets, while Tigerair will allow you to carry it in your hand luggage. It's also important to receive documentation from your doctor that says you are carrying life-saving medication in syringes. And if you're worried about going through security with them, have a word with the officers while you're there.
5. Plan for the worst
We don't ever want to think about the worst-case scenario, especially when on holiday, but it's important to not only think about it, but to know exactly what to do if such a situation occurs. According to Diabetes NSW and ACT's survey "Qantas, Jetstar and Virgin Australia provide hypoglycemia treatment packs that include snacks, juice, glucose gel, glucagon and IV fluid." Tigerair, on the other hand, doesn't have specific packs but are trained to provide snacks in case of an attack.
What have your experiences travelling with diabetes been like? Share your tips and advice in the comments section below.