Russell Coight is bringing his All Aussie Adventures back to TV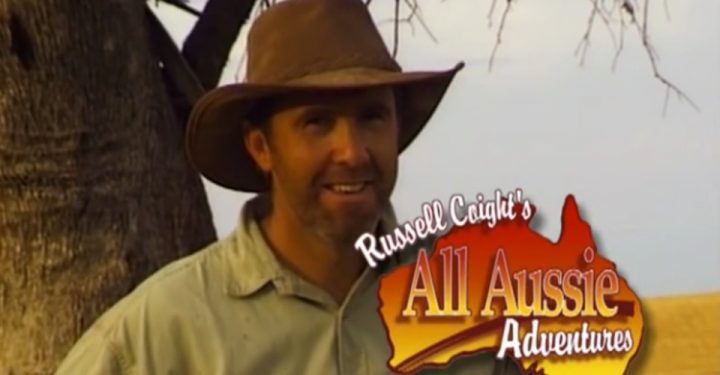 Remember this loveable TV larrikin?
He certainly took us on some hilarious Australian adventures in the '90s and early '00s.
Now Russell Coight is returning to your TV screens next year – and he's bringing you more All Aussie Adventures.
That's right, Channel Ten has announced the return of the hit show Russell Coight's All Aussie Adventures after a 15 year break.
If you don't remember the show, here's a quick refresher.
Ad. Article continues below.
Glenn Robbins plays Russell Coight, a comedic Steve Irwin-like character who serves up a hilarious take on adventure travel shows.
No doubt you remember some of his classic one-liners, stating the obvious and his funny "facts" about the Australian outback.
And then of course there was his famous line at the end of each show "So what are we waiting for, let's get cracking on another All Aussie Adventure".
So convincing was Robbins' performance, that many visitors and Aussie alike actually thought he real travel host!
Ad. Article continues below.
You might be wondering, why is Coight making a comeback?
Well, Ten CEO Paul Anderson has been quoted in the Courier Mail, starting they were concentrating on increasing their prime time audience.
"We will create year-round consistency in our 7.30pm franchises, something Ten has never achieved before," he said.
"Growth, momentum and consistency have been the hallmark of Ten in recent years and that will continue in 2017."
Channel Ten has also announced it will renew Australian Survivor and I'm A Celebrity Get Me Out Of Here next year.
Are you a Russell Coight fan? Will you be tuning in to watch his return to TV next year?