Passenger Profile: On the road with the Travelbunny Suzanne Jones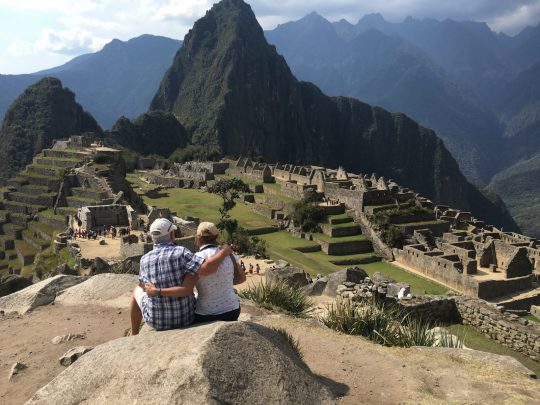 From the Amazon Jungle in Peru to simply exploring her own backyard, Suzanne Jones from The Travelbunny is a wealth of travel knowledge and we're lucky enough to feature her in this week's Passenger Profile. Each week we go on the road with baby boomers and over-60 travellers who take the time to share their own stories about their love of travel. Sit down, grab a cup of tea and be inspired by Suzanne's international travel tales. 
Name: Suzanne Jones aka The Travelbunny
Age: 53 (husband 63)
Country/Suburb:  UK/East Sussex
How did your love of travel begin?
I'm a serial traveller and get quite twitchy if there are no adventures on the boil. I travel with my husband or my daughter, occasionally with friends and sometimes solo. I got the travel bug as a child from my grandparents who sent us postcards from their trips away. They started a yearning in me to explore faraway places.
What are some of your favourite travel destinations?
Ad. Article continues below.
I love Southeast Asia. Vietnam and Thailand are favourites for the food, culture, people and stunning scenery. Italy's up there, too – such a beautiful country. But my top place to visit is somewhere I've never been before. Exploring a new destination is always exciting.
What advice do you have for travellers over 60 who are thinking about travelling but are nervous about taking the leap?
Although I'm not yet 60 my husband is 63 and it's he who's inspired many of our travels. We would both say go now, forget someday, just get out and experience our world and the people in it. You don't need to go far away and can venture further afield when you feel more comfortable with it. There are so many online sites to inspire, research and help plan your trip and of course travel blogs like mine The Travelbunny. I'm always happy to help my readers with any travel questions they might have.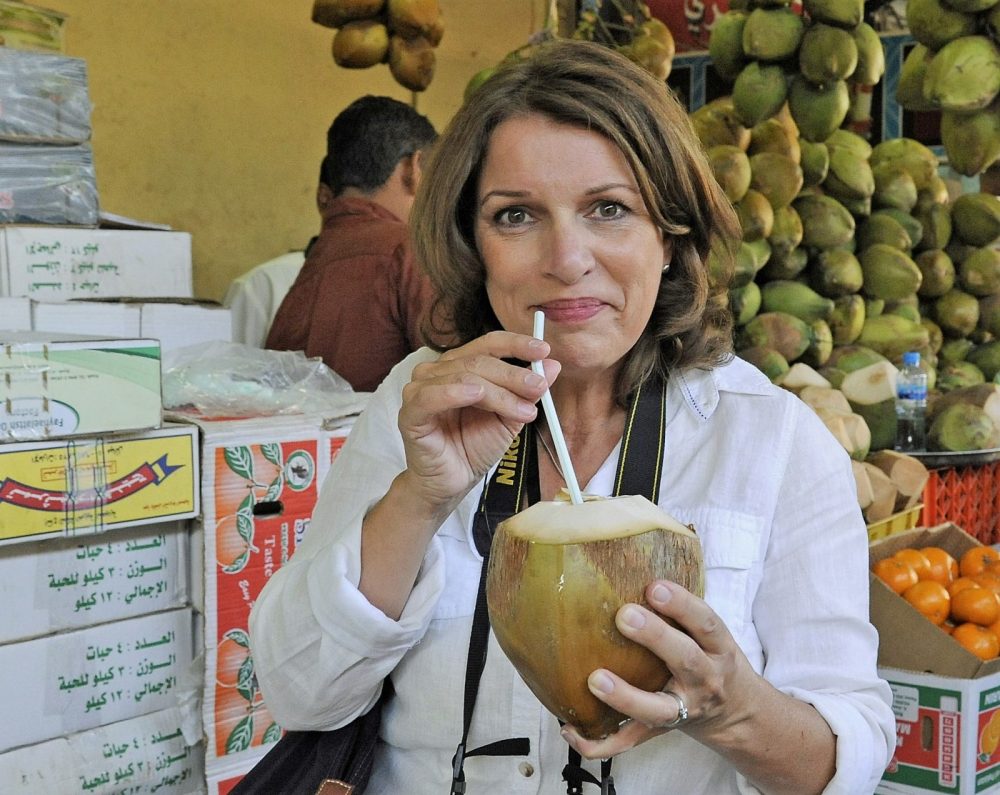 What have you learned about yourself through travelling?
Ad. Article continues below.
I've learned how fortunate I am both in terms of being able to travel and our standard of living compared to some countries. I'm grateful. I've also learned that I'm incredibly inquisitive about different cultures, foods and peoples. Or, would that just be plain nosey…?
What countries or cities were you concerned about visiting but exceeded your expectations?
I was a little concerned about visiting Jordan in the Middle East but I was blown away by this country. Such an amazing place, historically, visually and the wonderful people I met there.
How often do you travel?
I generally have a trip planned most months of the year either for work, my blog, or best of all, for pleasure. We're still working but manage to fit in lots of travel, too. When I'm not travelling overseas I love to explore my local area.
Ad. Article continues below.
What is your favourite mode of transport?
Train travel! I love that you see so much more life and scenery from the windows of a train than you do from the windows of a plane.
What's the best food you've ever tried on a trip?
A chicken curry in Cambodia on our first night in Siem Reap. It was full of delicate flavours, spices and warmth and cost less than $5USD, including the beer!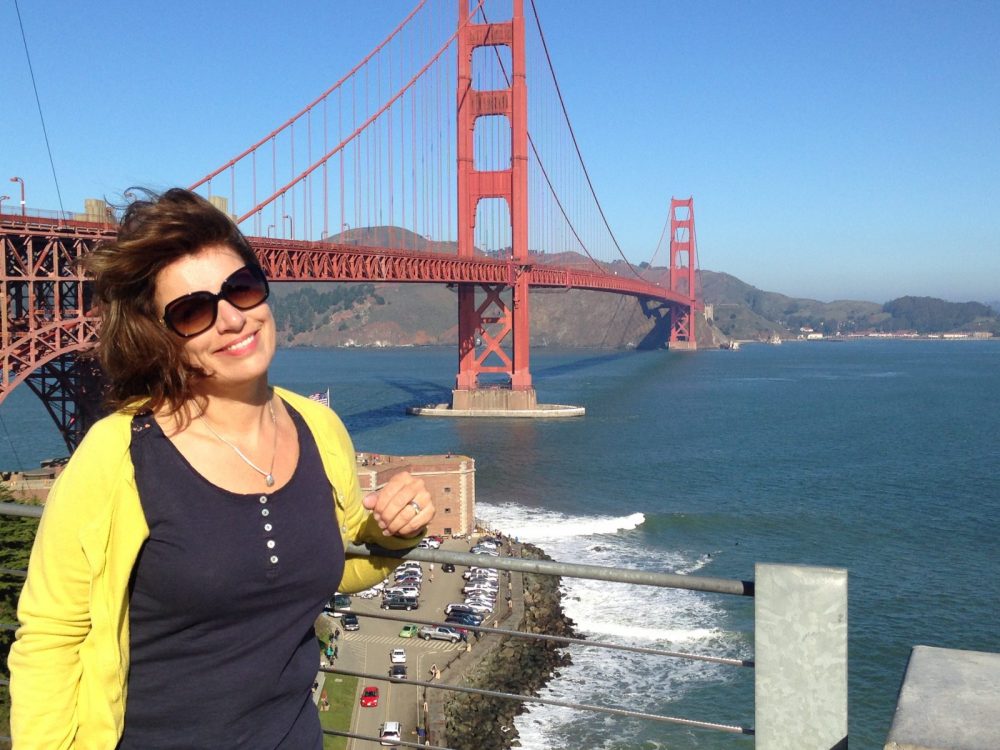 Ad. Article continues below.
What country do you keep returning to?
Vietnam keeps drawing us back – we've been four times now and it never fails to fascinate.
Do you plan your holidays, or do you travel on a whim?
Both. If it's our main holiday we like to plan and research. The planning and the pleasure of anticipation is all part of the experience. Sometimes we'll book a low-cost flight on a whim to a European city we've not visited before or take a mini road-trip in the UK.
If you could live anywhere in the world, where would it be?
Ad. Article continues below.
Home, which is in East Sussex in the UK. I would never want to be too far away from my family.
Do you have any stories about an exciting travel adventures you'd like to share?
Last year during our trip to Peru we spent a few days in the Amazon Jungle. Waking up in a treehouse 67ft up in the rainforest canopy is an experience I won't forget in a hurry. During the day we'd boat up the waterways with our guide looking for wildlife. We saw pink river dolphins, sloths, monkeys and lots of different varieties of birds. It was one of the highlights of our trip to Peru.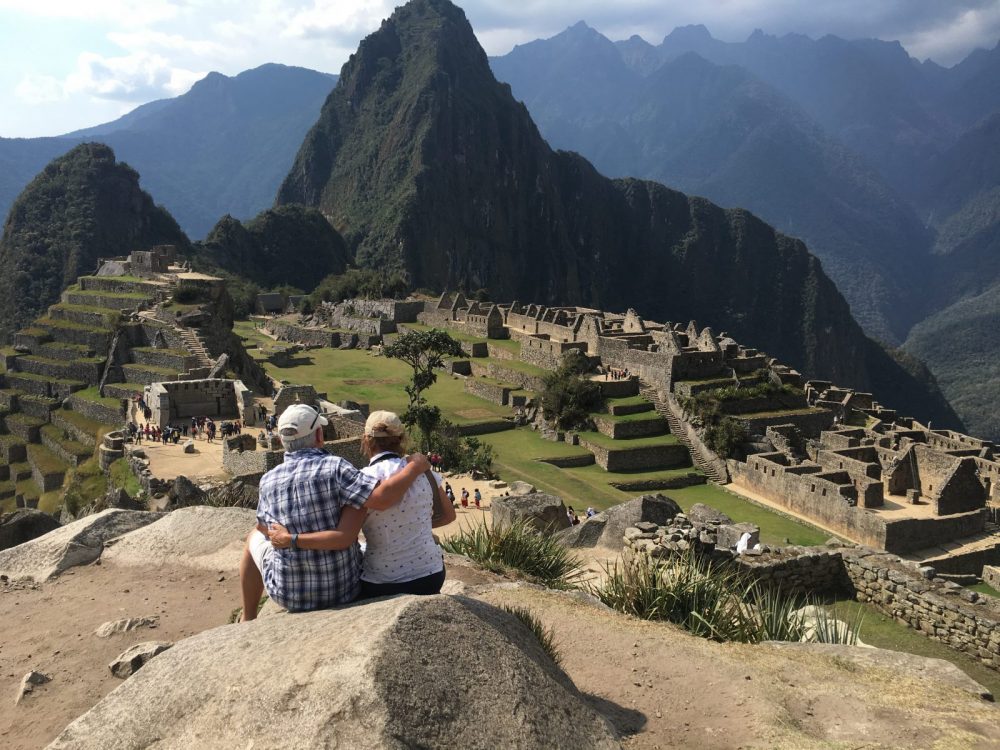 What is the best travel experience you've ever had?
Ad. Article continues below.
I'm lucky to have had some fabulous travel experiences but one of the best was a road trip we took with friends to South West USA. We had hired a car, the first two night's accommodation booked in San Francisco and a vague plan of what we wanted to see. After that we just winged it and visited Monterey for epic whale watching, Yosemite, Death Valley, Las Vegas, the Grand Canyon, a bit of Route 66 and Sedona before flying out from Phoenix. We're taking another road trip this year with the same friends but to the Deep South on a music-themed trip.
What is the best piece of travel advice you've ever received?
Do your research so you'll have an idea of what to expect before you go and what you'll need to take with you. On a less practical note, take an open mind.
Do you want to share your love of travel with us? Let us know in the comments section below.