Passenger finds disgusting surprise in their in-flight meal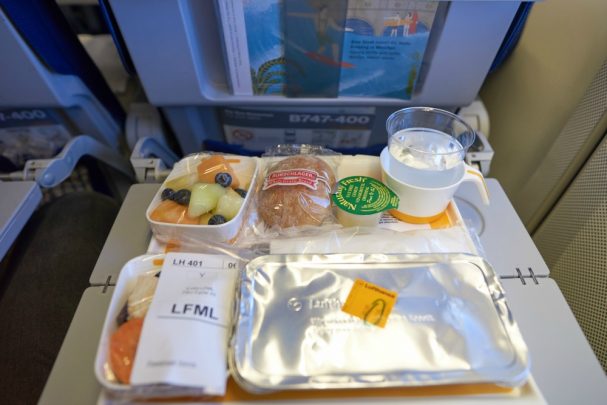 Plane food isn't something many of us look forward to, but this passenger's meal might just put you off forever. Rahul Raghuvanshi was flying from Hyderabad to Chicago via New Delhi with Air India when he was shocked and sickened to find a creepy crawly in his dinner!
After tucking into his hearty meal, Rahul was nearly down to his last bite when he discovered a dead cockroach curled up in the corner of his plate. The sickening find understandably made his stomach churn and adding further insult to injury, Rahul is a vegetarian – making the creature's presence even more distressing.
.@airindiain now serves cockroach for vegetarian meals on AI127 #sicktomystomach #traumatized #cockroachinfood pic.twitter.com/SX1DR2Cufy

— Rahul Raghuvanshi (@BostonNewsHound) November 16, 2016
Rahul said he was disgusted by the discovery and immediately took a photo, which he later uploaded to social media, writing: "Air India now serves cockroach for vegetarian meals on AI127."
Ad. Article continues below.
He then added the hashtags "sick to my stomach", "traumatized" and "cockroach in food" to the end of the post, which quickly gained attention around the world.
Air India responded to the photo, saying "action" was being taken over the issue, but it seems like it was too little too late.
"We apologies [sic] for any inconvenience caused," they wrote.
"We have a zero-tolerance policy in this respect. Obligatory action is taking place."
Unfortunately for Air India, thanks to the wonder of social media, the picture had already made its way around the world with people branding it a "failed airline" and swearing off flying with them again.
Ad. Article continues below.
The airline's senior manager for corporate communications Dhananjay Kumar told the Times of India: "Air India took serious note of the incident and issued notice to the caterer concerned immediately.
"Further investigation is going on."
What's the best in-flight meal you've ever had? Have you ever found anything strange in your food? How would you react if you found this in your meal?